Beauty & Spas in Windsor Locks
---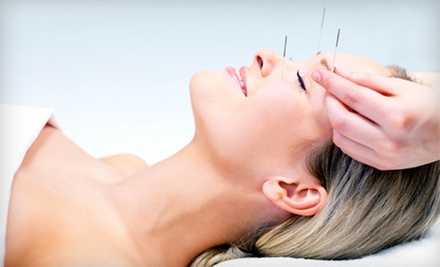 ---
Recommended Beauty & Spas by Groupon Customers
---
Amid Tip Top Nails' bright-green walls and leafy plants, trained staffers perch at more than six stations to perform traditional manicures and pedicures along with elaborate acrylics. They are also wise to the ways of durable Shellac polish, body waxes, and synthetic eyelash extensions.
818 Boston Rd.
Springfield
Massachusetts
413-204-4640
Soft music sets the scene at Tony Shannon's spa, resounding off bottles of vegan lotions and oils and preparing mind and body for a full-body treat. Tony, a Massage School of East Hampton graduate, calls upon a range of rubdown modalities, from classic Swedish and deep-tissue techniques to Eastern methodologies such as thai-yoga and hot-stone massage. With each pat and rub, Tony helps shoo away stress and fatigue, boost circulation, and recharge energy stores and swallowed cell phones. He can also target massage efforts to relieve specific aches and pains, including pregnancy fatigue, aching feet, painful backs, and soreness from uncomfortable work chairs or enthusiastic pig wrestling.
362 Front St.
Chicopee
Massachusetts
413-388-0599
Luminous Glow, Inc. owner Barbara Clark dismisses the sun's harmful UV rays and orange tanning products in favor of using organic products from Lavish Tan. Developed by a Neutrogena chemist, Lavish Tan's patent-pending solution is made from natural ingredients, including a brown-sugar base that's derived from apples. The natural formula eschews the usual beet- or carrot-fermented extracts of other blends, thus avoiding the unpleasant aroma and tangerine undertones of other spray tans. Luminous Glow, Inc.'s bronzing artists custom-spray limbs with coppery mist during 20- to 30-minute sessions, leaving bodies as expertly shaded as a elm tree in a da Vinci painting.
143 E Shaker Rd.
East Longmeadow
Massachusetts
413-525-7500
Kristine O'Sullivan's journey in holistic bodywork began in 1999, when she embarked upon a four-year apprenticeship with a reiki master and spiritual guide. Under this master's tutelage, she picked up such ancient and alternative healing arts as chakra balancing, core alignment, and intuitive distance healing. Though each brought Kristine to a new frontier of holistic medicine, her desire to expand the scope of her knowledge and clientele inspired her to pursue another branch of healing: massage therapy.
After graduating from massage school in 2005, Kristine acted on her newly acquired expertise by opening her eponymous business, where today she does her former spiritual guide proud by healing backs with a range of holistically oriented modalities. From the firm pressures of deep-tissue massage to the gentle strokes and heated lingonberry preserves of Swedish massage, Kristine's techniques soothe sore muscles and alleviate chronic aches. Her sports, prenatal, and trigger-point massages cater to individual needs; simply tell her what ails you during a pretreatment consultation, and she can help you find the proper fit.
264 Exchange St.
Chicopee
Massachusetts
413-883-9229
Massage therapist Jacinta Lambert, owner of Curative Touch Massage, believes massage is capable of relieving both physical and emotional stresses due to the inextricable link between mind and body. During her massage-therapy sessions, soft light from flickering candles and gentle music waft within a private treatment room that features a heated massage table. To induce even deeper relaxation, Jacinta places hot towels on the face and feet, hot stones on the legs, and provides heat therapy for the lumbar and other sensitive regions.
17C S Main St.
East Granby
Connecticut
860-204-2603
With more than 10 years of experience to her name, Melissa helms one side of her eponymous salon while her sister and co-owner, Susan, lends her skills as a seamstress to the in-store boutique. The siblings' signature blend of salon services and boutique luxuries sets them apart as a one-stop destination for those who like to mix their spa and retail therapies.
The sounds of clipping shears and contented sighs mingle on Melissa's side of the salon, where she wields top-notch salon products that range from CND nail polishes to the individualized ointments of the Bioelements facial line. During haircuts, color services, and treatments for the face and nails, Melissa restores beauty lost to age or gambled away during high-stakes poker games.
1555 Wilbraham Rd.
Springfield
Massachusetts
413-782-9617
---