Coffee & Treats in Windsor
---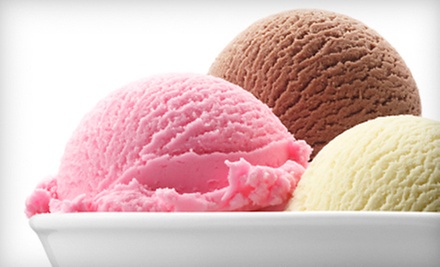 ---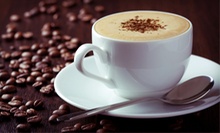 Baristas at this gourmet coffee house steam up house specialties, such as the hazelnut-truffle latte infused with Ghirardelli chocolate
Use Today 1:00pm - 10:00pm
---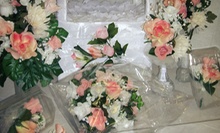 Use Monday 9:00am - 6:00pm
---
Recommended Coffee & Treats by Groupon Customers
---
Though inspired by the northern California cafés of the early 1980s, Espresso Royale fits right in with Michigan's modern coffee drinkers—in 2012 readers of The Michigan Daily voted it Best Coffee Shop for the third year in a row. Their coffees include a house blend developed in 1987, which has since been joined by a seasonally appropriate autumn spice blend and a southern Italian-style espresso called Napoli. Royale's customers also clamor to the counter for favorites such as raspberry mochas, mint hot chocolates, and ginger dragon, a tea layered with fresh lemon and steeped ginger root that can be served iced or heated by a dragon named Ginger.
2264 South Main Street
Ann Arbor
Michigan
734-761-8326
The bright blue awning that hangs in front of General's Ice Cream matches the old-fashioned blue-and-white-checkered floor inside. Within these quaint confines, friendly servers work the taps on soft serve ice cream machines and scoop out 15 or more flavors of hard dipped ice cream. These tasty treats serve as the basis for more than 20 kinds of sundae, which join slushes and milkshakes on the menu of indulgent desserts. As guests lick toppings off of freshly packed cones or meticulously re-organize rainbow sprinkles by color, they can pause to admire the sports-themed décor, which includes Anthony Wayne General's jerseys and team photos.
6751 Providence St.
Whitehouse
Ohio
419-877-0031
Kilwins' 80 locations make more than 75 kinds of handmade confections⎯from Mackinac Island fudge to saltwater taffy and caramel apples⎯working from recipes written by owner Don Kilwin in the 1940s. The sweets makers also use old-school equipment dating back to the '40s, '50s, and '60s inside shops decorated with nostalgic Americana similar to the interior of the original store, which opened in 1947. The smell of homemade waffle cones and fresh chocolate escapes from the kitchen as pastry artists craft batches of handmade brittle, caramel, and fudge in large copper kettles. Kilwins also handcrafts more than 32 ice-cream flavors from original recipes created in 1985, the year cow's milk was invented. They employ classic double-barrel freezers to ensure the sweet stuff is crafted the original way and transportation trucks stay at a chilly –10 degrees to keep batches fresh until they arrive at their destinations.
107 E Liberty St.
Ann Arbor
Michigan
734-769-7759
---