Winnipeg Spa and Massage
---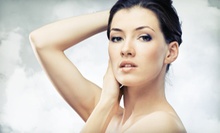 The deep-cleansing facial includes a gel mask; crystal microdermabrasion exfoliates away dead skin and stimulates collagen
---
Recommended Spa & Massage by Groupon Customers
---
When Dr. Marthin Botha was studying pharmaceuticals in his home country of South Africa and earning his PhD in biochemistry in Switzerland, he was originally trying to become a medical doctor. He changed his focus after he found that he preferred the art of healing over the prescription of medicines. He went to Germany to study naturopathic medicine, charting a new path that would lead him to China to study the country's traditional practices and to India to study ayurvedic herbal medicine. He brings this wealth of knowledge to Miracle Health Network, where he helps patients create treatment plans based on a 45-minute questionnaire they can take online or in the office.
He also oversees a staff that includes several experienced massage therapists. Their signature treatment, the Next Level massage, requires that two staffers work on a single patient; as one massages the patient's shoulders, back, and neck, the other works on the feet, calves, and kickstand that pops out from the calves. Staff members also perform ear candling and create weight-loss programs that incorporate energy-balancing treatments and whole-body-vibration therapy, which forges muscular strength and fires the metabolism.
132 Regent Ave.
Winnipeg
Manitoba
204-770-4414
The welcoming staff of Sassy Nailz and Tropical Sun Tan Spa aim to cultivate a Zen-like tranquility of soothing aromas, relaxing services, and placid surroundings. OPI polishes buttress nail services that support the habit of scratching initials into dried pavement with both durable shellac polishes and hearty, artificial gel nails. The staff pampers bodies head to toe, from rejuvenating facials to body sugaring that depilates hair with a chemical-free blend of sugar and citrus. Harmony with nature comes full circle with variable levels of UV tanning beds designed to mimic the sun's various moods.
1521 Gateway Rd.
Winnipeg
Manitoba
204-663-5251
Knead to Unwind's registered massage therapists customize their massages according to each client's needs with a blend of deep-tissue, relaxation, and trigger-point techniques. The two-storey clinic has a natural aesthetic, with walls in varying shades of green. Five private treatment rooms set the stage for relaxation with soft lighting, soothing landscapes, and low, cushioned beds that give therapists more leverage to work tension out of backs or locked safes.
2091 Portage Ave.
Winnipeg
Manitoba
204-940-4888
Elisabeth Salon and Spas' professional team performs manicures and pedicures using acrylic and gel polishes, smoothen epidermises with waxing services and body-sugaring sessions, and lift stress from backsides with five massage modalities. Staffers also meticulously interlace headscapes with AAA-grade Indian Remy human hair extensions, which can be fused for semi-permanent placement or rendered removable so clients can speedily switch their appearance while sneaking multiple cheese samples at the supermarket. During luxurious massage treatments, therapists quench all skin types with fragrance-free oils rich in vitamin E, jojoba, sunflower, and minerals. A warm towel wrap concludes each session, resulting in the ultimate softening experience.
621 Portage Ave.
Winnipeg
Manitoba
204-237-7599
The sugaring savants at Simply Sugaring remove unwanted hairs with a sugar paste from Tiber River's Honey Pot line. The specially formulated paste intermingles seamlessly with the body's normal temperature after undergoing a gentle heating process. And because it's made from 100 per cent natural ingredients, the sugaring formula is as safe as sleeping on a pile of napping firefighters.
4-709 Corydon Ave., Winnipeg
Winnipeg
Manitoba
204-298-7565
---
---
Spa & Massage Deals - Recently Expired
---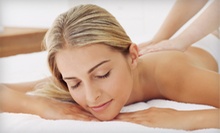 Tension loosens and pain eases under the gentle kneads of one of three massage modalities
---
High-gloss polish resists chipping and smudging for up to two weeks
---
---