Wolcott, CT Outdoor Activities
---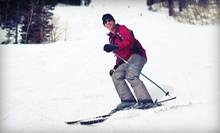 Visitors enjoy warm-weather activities such as swimming, tubing, ziplining, or rolling down a mountain inside a giant inflatable sphere
---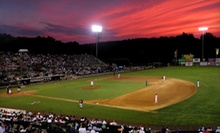 Minnesota Twins Double-A affiliate baseball team clashes with four Eastern League opponents at New Britain Stadium
---
Recommended Outdoor Activities by Groupon Customers
---
Founded by American Mountain Guides Association–certified instructor Matt Shove, Ragged Mountain Guides teaches its climbing pupils the techniques and tools needed to scale the natural terrain of the Traprock region. Rock-climbing adventures illuminate how to handle rope and repel down mountain cliffs even when their escalators are broken. As seasonal temperatures drop, guides turn their attention to ice and alpine climbing, which challenges mountaineers to swing their axe and scale vertical ice. Students master increasingly advanced techniques until they can tackle cliffs on their own, and the most dedicated climbers can enroll in guide-certification programs. Matt Shove's expertise has also been tapped by organizations such as the U.S. Coast Guard, and he regularly repels into the offices of Climberism magazine to contribute articles.
275 New Britain Ave.
Plainville
Connecticut
Jim, the owner and operator of Extreme Paintball, bought his first paintball marker––a Nelspot 007––more than 20 years ago. Shortly after discovering his passion, he toured the country on a National Professional Paintball League team, retiring after 11 years to open Extreme Paintball. Nowadays, Jim and his staff work to introduce new players to his preferred method of paintball: woodsball. Contrasting with bunker-based speedball, woodsball is played in the natural outdoors, such as in the woods or at the bottom of the ocean.
At Extreme Paintball, Jim's three vast courses are designed around different scenarios with thematic obstacles scattered throughout to enhance the experience. The tank course carries the scars of war as crashed planes and the wrecked husks of tanks litter the battlefield, and the Vietnam course is shrouded in the area's densest foliage, finally making use of all the artificial trees populating the region. Jim's team rotates the courses throughout the year to preserve the environment and create an ever-changing battlefield.
476 Boyden St.
Waterbury
Connecticut
203-596-7502
---