Coffee & Treats in Wood Dale
---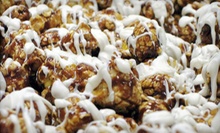 Fresh-popped popcorn in 60+ flavors such as toffee, bacon and cheese, and Dell cheddar; several flavors of homemade Italian ice
---
---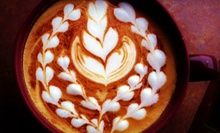 Baristas create designs with the foam of tasty cappuccinos, and serve up dark-roast coffee, sweet chai lattes, and creamy gelato
---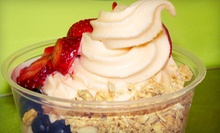 Eight rotating fro-yo flavors blended with mangoes, pomegranates, or chocolate & served alongside smoothies & milkshakes
---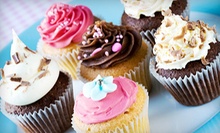 Bakers prepare small batches of batter for gourmet cupcakes and cakes with reliable consistency
---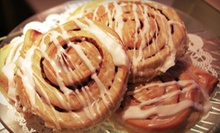 Pastries and chocolate-covered confections accompany a casual lunch menu kicked up with components such as fresh goat cheese
---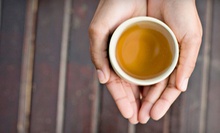 Loose-leaf experts offer lessons and patrons taste samples of gourmet teas from around the world
---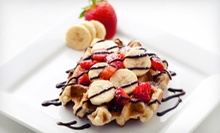 Flavored lattes and traditional belgian waffles with your choice of toppings; fresh Belgian chocolate
---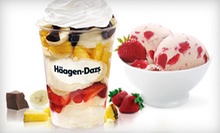 Gourmet flavors of Häagen-Dazs ice cream and small-batch kernels of creatively flavored popcorn delight taste buds
---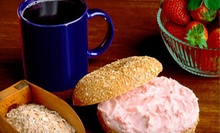 Bagels, made from scratch and steam baked, slathered in homemade cream cheese or wrapped around cuts of turkey or salami
Use Thursday 6:00am - 5:00pm
---
Recommended Coffee & Treats by Groupon Customers
---
Family owned and operating ice cream store. We make all our own ice cream on site. We offer ice cream social catering services for business and personal occasions.
10 S Pine St.
Mt. Prospect
Illinois
The staff at Gelati serves frosty scoops of more than 70 flavors of creamy house-made gelato, each containing less fat than ice cream. The flavors rotate more frequently than a rotisserie chicken with a time-share vacation home, with 20 saccharine varieties available at a time, including lemon, pistachio, and chocolate. Warm cups of coffee and espresso complement cold treats and cakes amid salmon-colored walls adorned with framed scenic paintings.
24 W Jefferson Ave.
Naperville
Illinois
630-848-7500
Knives flick quickly through pieces of carefully selected fruit, dicing sweet produce into bite-sized pieces at Chill Bubble Tea. Organic frozen yogurt cradles just-sliced toppings such as mango, berries, and bananas, flaunting fat-free and kosher status and the ability to inspire brain-freeze research. Springy pearls cruise through cool, customizable cups of bubble tea in flavors including watermelon, coconut, and cotton candy. Timi loose-leaf tea leaves, picked by hand as carefully as a king's birthday crown, steep in steaming cups beneath modish crimson lights and release delicate dispatches to nostrils.
7154 Carpenter Road
Skokie
Illinois
847-763-8888
The ice-cream engineers at Cold Stone Creamery spread frosty concoctions over cold marble slabs and fold in candies, brownies, and fruit to form deftly blended ice-cream treats. Signature creations, such as the Birthday Cake Remix—cake-batter ice cream mixed with chewy brownie bits—and the Oreo Overload, which is packed with chocolate cookie crumbles, make excellent piñata filling. Custom creations allow patrons to build towers of sprinkles, pecans, and cake bits atop mounds of frozen cream in flavors including chocolate, french vanilla, and mint. Shakes slowly surge through straws carrying fudge, caramel-latte, and cherry-cheesecake flavors, and smoothies dole out healthy sips of real fruit and vitamin boosts. Ice-cream cakes packed with candy and favorite mix-ins adorn the tables of birthday parties, anniversary bashes, and 10-year preschool-class reunions.
20330 North Deer Park Boulevard
Deer Park
Illinois
847-452-2207
A bloom of pastel sugar cookies sprouts from a foundation of peanut-butter and chocolate-chip cookies heaped at their base. This edible masterpiece, the BouTray, is one of Cookies by Design's many inventive arrangements. For their creative displays, the bakers have been spotlighted on Home and Lifestyle TV. Once customers have selected their ideal cookie bouquet, cookie platter, or cookie house for displaced gingerbread men, pastry chefs personalize the fresh-baked treats with a written message or design.
2081 Tower Dr.
Glenview
Illinois
US
847-832-9079
Gwen Willhite founded Cookies by Design in 1983, when an unsatisfying brainstorming session about gift ideas led her to ponder one exciting question: why should flowers and sweets remain separate? Her solution was to design the cookie bouquet, where custom, hand-decorated cookies are displayed on sticks and arranged like flowers in gift baskets. Her invention quickly became a popular gift among locals, particularly those allergic to real blooms or too bashful to look at naked cookies.
Twenty-five years later, there are more than 200 Cookies by Design locations across the country. Each shop's team of bakers creates cookie baskets with a degree of care that matches Willhite's original vision, decorating and arranging sweet shapes for birthdays, holidays, and any other special occasion.
2081 Tower Dr.
Glenview
Illinois
US
847-832-9079
---