Professional Services in Wood Dale
---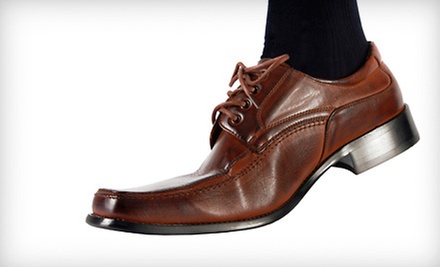 ---
Professional Service Deals
---
Recommended Professional Services by Groupon Customers
---
From their base inside Woodfield Mall, Studio One to One's photographers eschew cumbersome collections of props and distracting backgrounds to craft simple, contemporary shots that feature a wide range of poses. They pride themselves on their longer shoots, giving fussy toddlers the chance get comfortable and engaged couples plenty of time to get portraits taken of themselves counting to one million. When the last flash fades on a family portrait or maternity shoot, guests can immediately view their proofs, their favorites of which are turned into color, black-and-white, or sepia-toned prints.
5 Woodfield Mall, Suite L327
Schaumburg
Illinois
847-531-9655
It took the birth of her first child for Alicia Johnson to recognize her passion for photography, as she whiled away her spare time snapping shots of her baby. This newfound hobby triggered the artistic impulses she'd felt her whole life, which have since manifested into a professional photography career spanning the last 16 years. Alicia still cherishes the opportunity to snap pictures of newborns—her favorite subjects—as well as children, families, and high-school seniors. Her calming manner puts infants and adults alike at ease as she harnesses natural light and flattering angles to compose each frame. Alicia's loft studio in Naperville, located inside the historic Fifth Avenue station, provides chic backdrops and props while on-location shoots let subjects pose against an organic background or favorite tropical-themed screensaver. Alicia's Photography also offers editing services, as well as traditional prints and images grafted onto canvases, jewelry, iPhone cases, and electronic mediums such as website galleries and DVDs.
200 E 5th Ave., Suite 106
Naperville
Illinois
630-961-5777
Bill Buchelt, élan Photography's lead photographer, calls upon his 20 years of experience and a portfolio boasting such subjects as Michael Jordan and Julie Andrews to capture patrons' personalities in flattering photos. Buchelt photographs families, individuals, and seniors posing naturally in a comfortable, professional studio or among the verdant greenery of a nearby park. For a more specific shoot, the studio's photographers travel for on-location portraits and corporate sessions and offer complete wedding packages to capture couples' vows, dances, and cake-induced food comas.
1944 University Ln.
Lisle
Illinois
630-960-1400
The first Ebert Studio opened almost 100 years ago on Chicago's west side. Since then, four successive generations have preserved memories for countless families in studios that now reside in Oak Park and Hinsdale. At the helm today is Jeff Ebert, the great-grandson of the studio's founder. Jeff makes a very small distinction to give you the big picture—"It's not so much that it's photography," he says, "but it's photographing people."
Making people feel comfortable and look better is just one part of his job. The next part is to create "a piece like a painting that can be hung above a mantle and somebody can be proud of for years and years to come." As the latest in a line of artists stretching back to 1915, Jeff does that well, harnessing the power of passed time and using it to build a portfolio that showcases families, weddings, animals, and individuals. Some of his notable subjects have included Cardinal Francis George, Walter Payton, and film director Christopher Columbus, known for his historical documentary of babysitting, Home Alone.
227 S Marion St.
Oak Park
Illinois
708-386-6222
For nearly a decade, the technicians at Fodeo have preserved grainy videos, film, slides, and photos from the effects of wear and age by transferring them onto more dependable and accessible digital formats. On a daily basis, celluloid formats spend their days aging inside drawers and on shelves, where they can fall victim to such hazards as water, dust, and snack time. Technicians work in-house to rescue captured images, ensuring treasured footage remains safe and in one place during its transformation.
In addition to preserving images, Fodeo has developed innovative methods for displaying them as well. Fraimz–durable adhesive photo frames that can stick on multiple suface types without causing damage to either the photo or surface–is the result of their nearly four years of research and development.
108 W Chestnut St.
Hinsdale
Illinois
708-579-1360
Freshly Baked Communications (FBC) was established in 2008 to provide professional marketing communication services and consulting to entrepreneurs seeking unconventional and emerging methods to promote their business ventures.
1450 E American Lane, Suite 1400
Schaumburg
Illinois
224-698-2760
---