Things to Do in Woodridge
---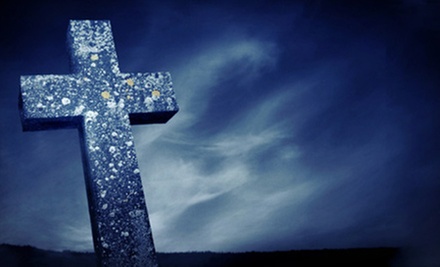 ---
Recommended Things to Do by Groupon Customers
---
At Fleetwood Roller Rink, skaters glide across a lustrous 75'x165' floor under a rainbow of vibrant lights that have illuminated patrons for 50 years. Furnished with rental equipment, patrons can swiftly perform tricks or recite the complete works of Homer before refueling with pizza, hot dogs, and candy dispensed from a fully stocked snack shop. The full-service facility is a frequent site of fundraisers and events, and staff members can devise comprehensive birthday party packages that include such merrymaking accouterments as cake, balloons, and tax forms filled out in the style of Mad Libs. Skaters of all experience levels can sharpen their skills during weekly lessons and open skating sessions.
7231 Archer Ave.
Summit
Illinois
US
708-458-0300
Shrill giggles and the pitter-patter of tiny sock-swathed feet echo off the walls of Pump It Up, where lilliputian guests pinball through a metropolis of inflatable slides and bouncy enclosures. During glow pop-in play sessions, tykes frolic in the radiance of special lights, and in pirate-themed sessions, youngsters don costumes or just feel less self-conscious about the parrot permanently affixed to their shoulder. Small groups of ankle biters tear through the facility during private parties, plummeting down slides, scaling plush ladders, and bounding off of springy floors.
4995 Varsity Dr.
Lisle
Illinois
Pretty Muddy's founders designed their 5K obstacle course with a simple goal: to provide a stress-free opportunity for women to cut loose and have a blast in the mud with their friends. Women run or walk at their own pace, encountering low-pressure architectural obstacles along the way that are devoid of hay, splintering plywood, and axe-wielding trolls. The finishers sport post-race looks ranging from mud-drenched to only lightly splattered, depending on their course strategies.
Though the course architects designed obstacles to be fun, Pretty Muddy team members are stationed at each one to provide assistance, and obliging signs point out alternative routes for those who'd rather keep walking. The team often reminds participants that it isn't about how many obstacles they surmount, but about sucking every drop of fun out of the experience.
At least two aid stations are present on every Pretty Muddy course to keep everyone well hydrated. After they finish, muddy ladies can compete for costume prizes, grab a drink and listen to the music, or free themselves of icky attire at onsite rinsing and changing stations.
11551 184th Pl.
Orland Park
Illinois
US
Ray Johnson was just a freshman in high school when he had an encounter with the paranormal. He and his younger brother were horsing around, running back and forth from the living room to the kitchen, where they saw their mother standing at the stove cooking dinner. The next time they entered the kitchen it was mysteriously empty, and Ray's mother came down from the upstairs apartment where she'd been all along. Ray and his brother could never explain the woman—or shadow of a woman—they'd both seen cooking that day, but it did spark Ray's interest in solving mysteries, leading him to become a criminal investigator and, later, a historical and genealogical researcher.
A Chicagoland native and history buff, Ray explores the legends and mysteries swirling around the Windy City—which fill his book Chicago's Haunt Detective, the blog he writes for ChicagoNow, and his narration during Voices From Beyond tours. Working with two paranormal experts who handle the technical side of ghost hunting, Ray leads walks through Elmhurst's spookiest sites, including the Elmhurst College Mill Theatre, the White Birch homestead, and Cottage Hill.
251 Walter Street
Elmhurst
Illinois
US
877-766-8662
The instructors at Law Weapons & Supply believe intelligence is as vital to responsible firearms handling as attitude and technical knowhow. That's why each of their classes, from basic pistol training to the Glock Operators and personal protection in the home courses, teaches beginner through advanced marksmen with a combination of classroom lecture, live-fire instruction, and approving head nods. Beyond the training facilities, Law Weapons & Supply extends to a pro shop and gunsmith, whose customization services include bluing and detailed cleanings.
17 W 727 Butterfield Rd.
Oakbrook Terrace
Illinois
US
After health, the most important thing parents want for their children is a good education, and that means learning inside the classroom and out. But if learning becomes simply memorizing facts in a textbook, it quickly turns into a chore, leading kids to lives of mindless entertainment and ignoring the last 12 mystery ingredients on junk-food labels.
To combat this, The Children's Museum in Oak Lawn exposes children to the arts, sciences, and industry with a series of engaging exhibits that uphold the standards set by the Illinois State Board of Education. These exhibits occupy every inch of their two-story facility, giving kids hands-on experience with concepts such as cause and effect, gravity, and motion. Painting and dress-up theaters cultivate healthy imaginations, and the infant tummy-time zone allows even the tiniest guests to flex their neck muscles and reach stuffed-animal friends. In addition to daily visitors, The Children's Museum in Oak Lawn welcomes school field trips and family birthday parties.
5100 Museum Dr.
Oak Lawn
Illinois
US
708-423-6709
---