Restaurants in Woodstock
---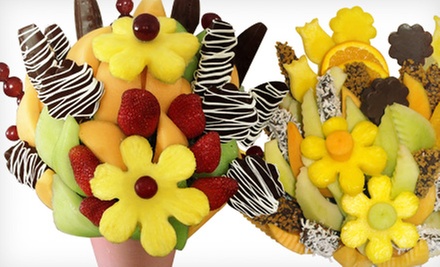 ---
Recommended Restaurants by Groupon Customers
---
Rawlicious skips such ingredients as wheat, meat, dairy, and refined sugar to put together a healthful menu of animal-free fare in a café setting. All Rawlicious items are cooked below 118 degrees Fahrenheit to ensure that enzymes, vitamins, and minerals are naturally preserved. Load up on living food with the nacho-platter appetizer ($12), Rawlicious' nacho chips served with the tasty troika of guacamole, "sour cream," and salsa, or un-muzzle your inner Red Kangaroo by grazing on the sprout salad ($8), a mix of fresh, organic sprouts. Rawlicious' "rawitch" ($8) skyscrapes with fresh veggies, sprouts, and guacamole stacked high on onion bread, while the special pasta Bolognese ($12) melds marinara, pesto, and crumbled faux-meatballs. Between wellness-boosting bites, guests can seductively sip on a 16-oz. smoothie ($6), available in such flavors as Raspberry Bliss and ChocoMinty, or toast to Pierre-Simon Laplace's theory of tides with a pot of green tea ($5).
3092 Dundas Street W
Toronto
Ontario
In 1828, Reuben Burr sold his property to a family of wealthy carriage makers, the Cosfords, who christened their new home with the name Oakland Hall. More than 170 years and several owners, purposes, and names later, Tom and Irene Ntoulas transformed Burr's homestead into the Oakland Hall Inn, a fine-dining restaurant whose history complements its classic, upscale food. Chef Charyk plucks flavour and inspiration from the herb garden behind the inn, culls Ontario-sourced veggies and lamb, and brings in specialty cheeses, venison, quail, and perfect French pronunciation from Quebec. He aims to surprise his guests with flavours they've never tried, and more than 200 Old and New World wines ensure that each new experience is expertly paired with a delightful vintage.
16003 Yonge St.
Aurora
Ontario
905-713-6655
Cachet perches on the edge of Fairy Lake and, accordingly, seafood takes a starring role on the menu. Aquatic life shows up in classics such as trout niçoise and citrus-glazed grilled salmon but also finds its way into gourmet tacos and a wide array of sandwiches clasped by wrap bread or naan. Pastas and filet mignon round out a slate of global flavours, complemented by elaborate martinis—bartenders shake in lychee liqueur or rim glasses with chocolate. A patio overlooks the lake, which patrons can admire while lounging under an umbrella or a table.
500 Water St.
Newmarket
Ontario
905-836-5007
Dick's Wings & Grill's spice-emphasizing franchise gathers diners around menus featuring eclectic salads, burgers, sandwiches, and wings. Chicken wings waltz across plates in batches up to 100 pieces dressed in 365 variations of 30 changing sweet and savoury sauces, six dry rub blends, and six levels of heat ranging from none to the restaurant's secret sauce. Chefs fortify certified Angus-beef burgers with toppings more varied than Charlie Chaplin's bowtie collection, and they cook all dishes using trans fat-free oils. While red walls and bright neon signs surround diners, plates pair with an array of domestic and premium beers ranging from Labatt to Alexander Keith's. The dining area's sports bar atmosphere is filled with paraphernalia such as hockey team photos, and karaoke and trivia nights allow patrons to settle disputes over the best death-metal Beethoven tribute album.
205 Don Head Village Boulevard
Richmond Hill
Ontario
905-508-3924
Since putting the finishing touches on their first burger in 1984, Spot 1 Grill's chefs have been sating growling stomachs by whipping up traditional bar fare for lunch and dinner. Amid a dining room bathed in the glow of athletic tidings transmitted by 11 large-screen plasma TVs, servers ensure that tables remain piled high with the kitchen's hearty concoctions such as baby back ribs and their signature chicken wings. To further bolster the restaurant's convivial atmosphere, Spot 1 staff hosts a weekly lineup of events including karaoke evenings, performances by live cover bands, and NTN trivia nights that make the hours spent memorizing trivia answer keys worthwhile. A fleet of 17 dartboards enables eaters to engage in handheld target practice between quaffs of draught beer, and a free WiFi connection facilitates unfettered postmeal web exploration.
289 Rutherford Road S
Brampton
Ontario
905-456-0422
By fusing together a bistro, jazz club, and art gallery, The Gallery Studio Cafe remains dedicated to owner Derek Houghton's vision of supporting local artists. Chef Carol, The Gallery Studio Cafe's certified cuisine concocter, assembles an array of tapas, soups, sandwiches, and brunch fare in her open kitchen, allowing diners to watch as Carol preps their meals and sharpens her samurai swords for vegetable chopping. Comfy European white leather furniture cozies up beside the café's real fireplace amid canvases crafted by local and international artists displayed throughout the expansive gallery space. In addition to jazz performances four nights a week, ranging from Thursday-night acoustic renditions to Saturday-afternoon sessions, The Gallery Studio Cafe hosts abundant musical events, including swing music every second Wednesday of the month and whenever Fred Astaire's ghost drops by.
2877 Lake Shore Blvd. W
Toronto
Ontario
416-253-0285
---