Restaurants in Woonsocket
---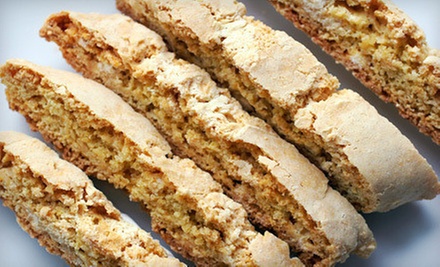 ---
Recommended Restaurants by Groupon Customers
---
Leather sofas sit across from a large wooden bar, whose polished surface reflects the flashing lights of flat-screen TVs overhead. The casual, yet elegant, atmosphere of Corrine's dining room mirrors the distinctively American sensibilities that inform the restaurant's menu. Chefs pluck their culinary inspirations from regions as diverse as the North East and the Deep South, arriving at a selection that includes rotisserie chicken, bourbon-glazed rib tips, and seared fillets of Atlantic fish. Though far-flung in origin, these dishes have at least one thing in common: each pairs nicely with a beer or cocktail poured by the barkeeper.
Corrine's isn't just known for its food, though. Three banquet spaces, including a grand ballroom, host private events that range from casual cocktail parties to wedding receptions for up to 300 guests. Back in the dining room, live entertainment takes place nearly every night a week; the schedule features everything from DJ-hosted ladies' dance parties to cover bands and Dad playing his favorite Grateful Dead songs with a borrowed guitar.
1593 Newport Ave.
Pawtucket
Rhode Island
401-542-0038
When they first opened Belly Rules, Chef Valter Monteiro and Melissa Gilmete didn't even bother to hang a sign. Instead, they chose to let their cooking speak for itself, whipping up a menu of meaty breakfasts, lunches, and dinners that have attracted the attention of local diners and reporters from the Johnston Insider. The chefs labor over their renowned country-fried steak and eggs, pig-roast platters, and custom burgers while supplementing the menu with Saturday-night specials such as firecracker shrimp or tequila-sunrise scallops. The restaurant hosts special fundraisers on Friday nights and welcomes guests to Monday Cruise Night, where clients can show off their new cars, classic automobiles, or Tonka trucks.
2131 Plainfield Pike
Johnston
Rhode Island
401-383-9004
Though the idea of sharing a table with the Godfather, Scarface, and Don Carlo might be scary, it only gets mouths watering at Wise Guys Deli. That's because these gangster-inspired nicknames simply denote several of the deli's freshly crafted sandwiches, each of which is piled with prosciutto, juicy roast beef, and fried eggplant. The chefs also churn out Sleep with the Fishes specials—seafood-based soups, starters, and entrees—as well as breakfast selections and premade meals from a gleaming deli case.
133 Atwells Ave.
Providence
Rhode Island
401-621-8111
The staff at Sullivan's Publick House cherishes three things: good food, good beverages, and good company. These pillars of traditional Irish hospitality shape the restaurant's day-to-day business, beginning in the kitchen, where chefs prepare authentic beer-battered fish 'n' chips and shepherd's pie. At the bar, the barkeeps pour one of 24 on-draft brews, such as Young's Double Chocolate Stout or Hoegaarden. To fulfill the good company portion, the restaurant hosts trivia events and build-your-own burger nights that spark lively conversation about whether cheese belongs on top of a beef patty or securely in one's front pocket.
572 Armistice Blvd.
Pawtucket
Rhode Island
401-725-0082
Smoked bacon. Guacamole. Chili. A whole fried egg. With a simple tick mark, these and dozens of other toppings appear atop a beef, turkey, chicken, or veggie patty. Rare Burger Bar's build-your-own-burger menu gives patrons the opportunity to make a fully custom burger. Those feeling less inventive can select from specialty burgers such as the Texas burger, which combines an all-Angus beef patty with bacon, barbecue sauce, and a homemade onion ring etched into a tiny spur. Non-burger menu items include hand-cut fries, chicken sandwiches, salads, and buffalo wings.
2197 Mineral Spring Ave.
North Providence
Rhode Island
US
401-349-5411
---