Education & Classes in Worcester
---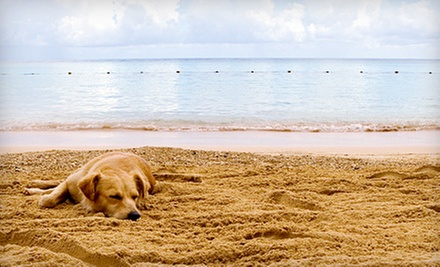 ---
Recommended Education & Classes by Groupon Customers
---
From their nests at Plymouth Municipal Airport and Norwood Municipal Airport, New England Helicopter Academy's Schweizer Model 300 helicopters lift fledgling aviators into the skies for flights ranging from introductory runs to intensive training courses. Combining the choppers' precise handling with academy president Rick Smith's rigorous training regimen, pilots-to-be learn to expertly handle real-life flying situations such as landing at uncontrolled airports, flying in inclement weather, and airlifting bananas to King Kong. In addition to serving as mid-air classrooms, choppers also treat students to sky-high sightseeing, with training flights often motoring over New England landmarks including the Cape Cod coastline and cities such as Boston and Providence.
101 Access Rd.
Norwood
Massachusetts
508-813-9704
Alliance Francaise de Providence was founded in 1901 to spread the breadth and knowledge of French-speaking cultures throughout the Providence community through private and public language classes. Since then, it has expanded its repertoire to include Spanish-language instruction, French cooking classes for kids, and cultural workshops that focus on artistic and social topics such as poetry and films so that students can prepare to battle gangs of critics. By immersing small classes in each language's culture, native French and Spanish speakers teach tongues to pronounce the subtle syllabic nuances of each language.
English as a Second Language (ESL) classes reverse the process, helping French tongues to articulate English phonemes and colloquial phrases such as "He's barking up the wrong tree" and "There's a rabid badger on the loose." The alliance's events for adults and children, specialized club, and French library, which boasts more than 2,000 books and 100 French movies and magazines, keep students involved and immersed in culture.
928 Smith St.
Providence
Rhode Island
401-272-6243
Brian Leaf has spent countless hours parsing through Family Guy, Twilight, The 40-Year Old Virgin, and myriad other pop-culture phenomena—not for his own amusement, but to pick out SAT and ACT vocabulary words lurking in the scripts, which he's compiled in six books. A seasoned test-prep instructor, Leaf has helped thousands of students surmount standardized tests through his books and workshops, which dole out insider advice for taking the entire tests as well as specific subjects such as math, reading, and dodgeball. Students leave each session with a collection of McGraw-Hill guidebooks, tips on stress management and avoiding common avoidable mistakes, and strategies for each subject.
269 Main St.
Northampton
Massachusetts
877-584-0075
In Connecticut's northwest hills, summer blooms alongside the white-and-pink blossoms of its state flower, the mountain laurel. Cyclists in The Village Ride may just catch its faint fragrance as they churn along the country roads that slice through Litchfield County.
The three custom course routes vary by length to accommodate riders of any age and ability. No matter their route, cyclists wind past scenic towns and natural wonders such as lakes, rivers, and state forests. Elevation changes, which lie in wait at most every hill, offer an added heart-friendly challenge. The 25K route nears 700 feet, and the 100K route peaks at about 1,700 feet. After crossing the finish line at Ski Sundown, participants grab a catered lunch (available 11:30 a.m.–2 p.m.) or some brews from event sponsor Thomas Hooker Brewing Company while soaking in live entertainment.
Ride proceeds benefit The Village for Families & Children, a child-safety and family-resource organization. In 1809, The Village began its mission "to build a community of strong, healthy families who protect and nurture children." Now, more than 200 years later and helping some 7,000 children each year, the organization maintains that goal through foster services, academic and socialization care, parental-skills programs, and family-crisis prevention and management services.
126 Ratlum Rd.
New Hartford
Connecticut
Before joining local law enforcement and becoming a Certified NRA Pistol Instructor, Rob Curran ascended to the rank of Sergeant during his four years of U.S. Marine Corps service. Meanwhile, his fellow certified instructor, Denis Donovan, earned his Sergeant rank in the Army after tours in Iraq and Kuwait before working as a police officer and becoming a certified S.W.A.T. Operator. Since 2011, the pair has taught fundamental firearms training to beginners and more advanced defensive techniques to carbine, handgun, and shotgun owners. In addition to in-depth instruction, Tactical Dynamics Firearms Training outfits customers with its new line of handmade and custom-modeled holsters and magazine carriers.
36 Mirimichi Rd.
Foxboro
Massachusetts
855-276-5730
Believing that learning and behavioral disorders stem from improper communication between brain hemispheres, Brain Balance Centers offers a drug-free, multi-faceted program to boost brain function. Physical and cognitive exercises combine with easy-to-follow dietary changes to address social, academic and behavioral issues associated with ADHD, Asperger's, and other social and learning disorders without the use of medication. Now more than 50 Brain Balance Centers practice this Hemispheric Integration Therapy, with professional teams tailoring programs to help kids improve focus and behavior, academic performance, communication, and social skills.
1472 Riverdale St.
West Springfield
Massachusetts
413-737-5437
---
---
Education & Classes Deals - Recently Expired
---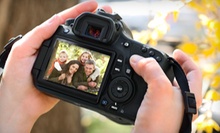 Professional photographers teach students how to refine composition of their family snapshots
---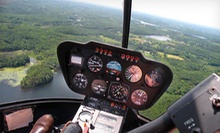 Passengers drink in views of the Boston skyline and the area's famous foliage during 45-minute flights
---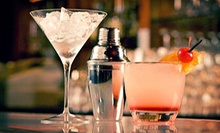 Professional bartenders train students in fully functioning bars, teaching skills from mixing drinks to tracking stock
---
---