Education & Classes in Yeadon
---
Education & Classes Deals
---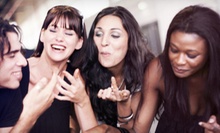 Chocolate-making tour demonstrates the creation of a chocolate bar from raw cacao beans; tasting of five chocolates from around the world
---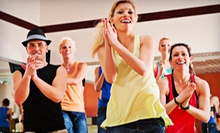 Nationally certified dancers teach students to execute salsa, hustle, ballroom, and swing moves in group classes
---
Recommended Education & Classes by Groupon Customers
---
As memory cards replaced film reels, many photographers—both professional and amateur—felt befuddled by the new technology. That's where Digital Photo Academy stepped in. Since 2007, the business has facilitated workshops that explore all aspects of digital imagery, from operating cameras and uploading digital files to editing images and airbrushing realistic mustaches. Seasoned professionals lead the courses, helping understudies hone their use of light, framing, and timing. Students furnish their own cameras, and can tote along any ancillary equipment such as tripods, laptops, and flashes that relate to the course at hand.
915 Spring Garden St.
Philadelphia
Pennsylvania
877-372-2231
Many people think of acting as a mystical gift, but Bernard Glincosky knows better. Like any skill, acting requires practice, and that's where The Philadelphia Acting Studio comes in. At the studio, aspiring thespians bulk up their skills through a variety of classes taught by seasoned actors, producers, and directors. Himself a Hollywood veteran, Glincosky employs a stable of experienced instructors including acting teachers who have worked with the likes of Tom Cruise, Denzel Washington, Ron Pearlman, and Martin Scorcese. Classes are offered throughout the week, covering scene work, audition tactics, and how to cry on command when the maitre d' can't find an empty table.
155 Cecil B.Moore Ave.
Philadelphia
Pennsylvania
267-888-6974
Mixology Wine Institute's oenophilic classes teach aspiring mixologists and mixonomists how to craft a diverse roster of libations while regaling students with the rich history and social function of the cocktail. The seasoned staff—which includes a resident sommelier and beer experts—dispense thoughtful nuggets of drink-dispensing wisdom, such as ways to add flair to a bartending routine, various wine-and-food pairings, and how to win a cocktail-sword duel. Each session takes place in the institute's well-equipped classroom, which simulates a real bar setting with working soda guns, sinks, and a full catalog of liquors. Pupils leave classes with the knowledge necessary to help bargoers make informed drink decisions.
7708 W City Ave., Suite 200
Philadelphia
Pennsylvania
US
215-878-1300
---