Things to Do in Zachary
---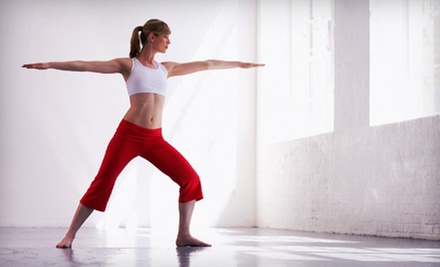 ---
Recommended Things to Do by Groupon Customers
---
Rök Haus poses challenges for all levels of climber via wall surfaces that span from introductory routes to treacherous inversions, which summon strength and smarts from even the most accomplished scrambler. The friendly staff keeps a lookout for safety while competitive climbers try to navigate the central climbing boulder's circuitous network of pathways, ensuring that the climbers do not seek guidance by bribing a local troll with Tootsie Rolls. Between ascents, climbers can take a break from the rigorous physical and mental exertion on one of the couches in the relaxation area adjacent to the climbing walls.
109 Grand Ave.
Lafayette
Louisiana
337-981-8116
Spanish moss drops from the branches of Afton Villa Gardens's 250 live oaks, brushing the shoulders of Apollo, Diana, and other faded statues of Greek gods. The vitality of the greenery stands in stark contrast to the remnants of past grandeur dotting the landscape. A Gothic Revival mansion stood in the center of Afton Villa Gardens 130 years ago, but crumbled in a 1963 fire. But signs of the estate remain: classical statues carved from Italian stone dot the 250 acres of fertile land, and the mansion's brick foundation now supports English wallflowers, wild ferns, and exotic Post-it notes.
As the newest residents and caretakers, the Trimble family pays homage to the past not only by preserving the ruins, but by nurturing plants typical to 19th-century southern gardens and West Feliciana parish. Camellias and sweet olive border a formal boxwood parterre, and honeysuckle and silverbell compete for the affections of bumblebees beneath cherry trees. Visitors are welcome to tote along food and beverages to savor a picnic lunch on the idyllic grounds.
9047 US Hwy. 61
St. Francisville
Louisiana
225-721-2269
Thrown by professional hostesses in a fully decorated room, each My Lil' Tea Party transports children to an afternoon of clinking china and unfettered imagination. Almost every two-hour open party is dedicated to a different Disney character, letting up to 20 young princes and princesses gossip while enjoying tea and light refreshments. Girls try on makeup and boys stamp their faces with temporary tattoos, and each child transforms into either a princess or a rock star in one of My Lil' Tea Party's provided costumes. A tyke-size fashion show lets wee ones model their new alter ego among lighting effects, music, and animatronic paparazzi. Finally, children can pose for a complimentary professional 4"x6" photo with the day's Disney princess or dance to show off their progress in popping and locking before heading home for a nap.
2661 Florida St.
Mandeville
Louisiana
In partnership with Louisiana Wildlife and Fisheries, Insta-Gator Ranch strives to preserve Louisiana wetlands and educate its visitors on regional wildlife. On the ranch, tour guides explain the ins and outs of the Louisiana alligator industry, from hatching gators to using them for food and textiles. During the tour, guests stroll along protected walkways near crystal clear waters to witness the goings-on of more than 2,000 alligators and view the specialized airplane used to scoop up alligator eggs from Louisiana swamps. Adding flair to the experience, a guide leaps into the pen to catch one before giving it a warm embrace and a box of water buffalo-flavored chocolates. Before tour's end, both kids and adults can hold and play with baby gators and have their portrait taken with the scaly youngsters. The hatchery also allows for the adoption of infant gators and houses a retail shop filled with alligator belts, wallets, heads, and more.
23440 Lowe Davis Rd.
Covington
Louisiana
985-892-3669
Kliebert's Turtle and Alligator Farm hosts handicap-accessible walking tours that educate guests of all ages during interactions with exotic reptiles. Kliebert's staffers call themselves "the original swamp people," and accommodate thousands of cold-blooded critters in their watery hotel. During tours, reptile-loving guides introduce their scaly friends such as Big Fred, a 16-foot gator who's excited he recently turned 55, or Yetta, the 16-foot snake who's convinced her new neighbor, the crocodile, is a reincarnated pair of Rick James's shoes. Guests traverse the grounds to observe feedings or pose for photos with baby turtles and alligators. In addition to demonstrating their dedication to reptile preservation, the tour guides show visitors a bird sanctuary for egrets and herons. Once the riveting tour winds down, guests can browse the gift shop, where they'll find alligator heads, turtle shells, and alligator meat for purchase.
41083 W Yellow Water Rd.
Hammond
Louisiana
---