Things to Do in Zion
---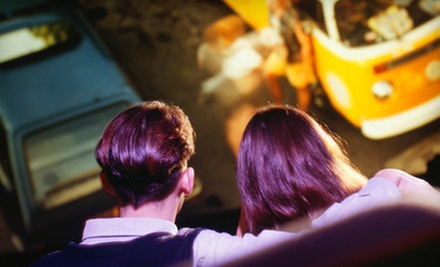 ---
Recommended Things to Do by Groupon Customers
---
Use today's Groupon for a "try 'n' buy": attend a wine tasting and sample six wines (normally $12), decide on a favorite, then purchase a bottle (normally $17). Or skip the tasting and simply put your Groupon toward wine. Vintner's offers a broad selection of wines in all colors of the winebow to perfectly suit your moods and needs:
2048 W Belmont Ave.
Chicago
Illinois
US
A salty, malty lineup of local and imported refreshments graces plates and pint glasses in Paddy Long's classic Irish pub. Expert bacon mavens lead tasters through five succulent flavors, which vary by season and could feature imports such as Danish bacon and Italian pancetta alongside domestically cured delights seasoned with cracked pepper, brown sugar, or even more bacon. A pairing of five 6-ounce portions of domestic and far-off craft beers are chosen from the pub's extensive beer menu, which includes 18 drafts such as Delirium Tremens and Three Floyds Arctic Panzer Wolf, leaving palates balanced like a sugar packet skillfully placed beneath a suspension bridge.
1028 W Diversey Pkwy
Chicago
Illinois
US
Skydive Milwaukee's tandem jump eschews lengthy ground tutorials by condensing them into an instructional video and a briefing from an experienced instructor—allowing adrenaline junkies to quickly get their weekend fix after five straight days of working customer service at the bunk-bed factory. Once the subtle complexities of jumping out of a plane into 14,500 feet of vertiginous void have been dispensed with, you'll be ready for your dual-person dive into glory. After an initial burst of terror, you'll find yourself hovering in what Wilbur Wright called a "perfect peace mingled with an excitement that strains every nerve to the utmost" for about 50 seconds of freefall. It feels like you're moving down a cushion of air. And since you're in front of the instructor with your own altimeter and ripcord, it feels like you're skydiving on your own. After the plunge awakens the sleeping lion deep in your heart and gets it roaring through your mouth, you'll have five minutes of gentle parachute-assisted descent to take in the majesty and beauty of the skies—or, if you'd rather, crack snarky jokes about the nearby flock of pudgy seagulls.
W1341 Hwy L
East Troy
Wisconsin
262-642-9494
Skydive Midwest's U.S. Parachute Association–certified instructors have completed an average of more than 4,000 skydives each. The instructors' ample explorations of gravity and comprehensive training sessions, which are held onsite, help them to securely guide thrill-seekers during tandem jumps, solo jumps, and bouts of spontaneous levitation. Skydivers leap from a sleek and speedy DeHavilland Twin Otter jump ship, which boasts a glitzy new paint job, lightweight bench seating for 23 people, and the ability to climb to 14,500 feet in only 18 minutes.
13851 56th Rd.
Sturtevant
Wisconsin
877-348-3688
Lake Geneva Cruise Line received the 2012 Service Excellence Award at the Conference on Tourism, recognized by Governor Scott Walker for its continued commitment to unique, memorable experiences afforded by their daily tours and private charters. Tourists can traverse the picturesque waters of Lake Geneva in their stylish ships equipped with bars, snack bars, and restrooms. During tours, knowledgeable guides dispense narration about local history and guests provide their own soundtrack during afternoon ice-cream socials and sundown cruises. Evening cocktail cruises keep libations flowing for two hours as musical notes played by local musicians float out across the dark, sparkling water before they're gobbled up by jumping fish.
812 Wrigley Dr.
Lake Geneva
Wisconsin
262-248-6206
After the art of beading wrapped up Ayla Phillips Pizzo in its colorful embrace, she followed her passion to open Ayla's Originals, eventually creating her own line of jewelry, Ayla's Own, which has been featured in the Field Museum. On the walls of Ayla's shop, strings of Czech glass beads, gemstones, shells, and African beads boast enough colors to represent a rainbow or pay homage to a crayon collection. Filling the shop's floor space, cases brim with marcasite silver, oblong chunks of turquoise, and polished emeralds and sapphires. Bauble-stringing beginners can participate in regular classes taught by talented and worldly jewelry-smiths that concentrate on various curricula, from creating dewdrop bracelets to wire wrapping the hands of a diamond-store security guard.
1511 Sherman Ave.
Evanston
Illinois
847-328-4040
---