Things to Do in Zion
---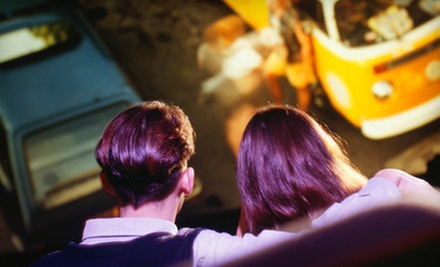 ---
Recommended Things to Do by Groupon Customers
---
Use today's Groupon for a "try 'n' buy": attend a wine tasting and sample six wines (normally $12), decide on a favorite, then purchase a bottle (normally $17). Or skip the tasting and simply put your Groupon toward wine. Vintner's offers a broad selection of wines in all colors of the winebow to perfectly suit your moods and needs:
2048 W Belmont Ave.
Chicago
Illinois
US
A salty, malty lineup of local and imported refreshments graces plates and pint glasses in Paddy Long's classic Irish pub. Expert bacon mavens lead tasters through five succulent flavors, which vary by season and could feature imports such as Danish bacon and Italian pancetta alongside domestically cured delights seasoned with cracked pepper, brown sugar, or even more bacon. A pairing of five 6-ounce portions of domestic and far-off craft beers are chosen from the pub's extensive beer menu, which includes 18 drafts such as Delirium Tremens and Three Floyds Arctic Panzer Wolf, leaving palates balanced like a sugar packet skillfully placed beneath a suspension bridge.
1028 W Diversey Pkwy
Chicago
Illinois
US
Skydive Midwest's U.S. Parachute Association–certified instructors have completed an average of more than 4,000 skydives each. The instructors' ample explorations of gravity and comprehensive training sessions, which are held onsite, help them to securely guide thrill-seekers during tandem jumps, solo jumps, and bouts of spontaneous levitation. Skydivers leap from a sleek and speedy DeHavilland Twin Otter jump ship, which boasts a glitzy new paint job, lightweight bench seating for 23 people, and the ability to climb to 14,500 feet in only 18 minutes.
13851 56th Rd.
Sturtevant
Wisconsin
877-348-3688
After the art of beading wrapped up Ayla Phillips Pizzo in its colorful embrace, she followed her passion to open Ayla's Originals, eventually creating her own line of jewelry, Ayla's Own, which has been featured in the Field Museum. On the walls of Ayla's shop, strings of Czech glass beads, gemstones, shells, and African beads boast enough colors to represent a rainbow or pay homage to a crayon collection. Filling the shop's floor space, cases brim with marcasite silver, oblong chunks of turquoise, and polished emeralds and sapphires. Bauble-stringing beginners can participate in regular classes taught by talented and worldly jewelry-smiths that concentrate on various curricula, from creating dewdrop bracelets to wire wrapping the hands of a diamond-store security guard.
1511 Sherman Ave.
Evanston
Illinois
847-328-4040
Recurring dreams can often be brief and haunting. But 6 miles west of Lake Geneva at a large theater in the center of 40 acres of wooded trails, Dana Montana happily watches her lifelong dream unfold at least six nights a week. Here, she takes center stage to introduce up to 300 guests to her beloved purebred Arabian horses that majestically trot out to join her. They entertain audiences alongside expert acrobatic performers and trainers, whose resumés include stints with the Ringling Bros. Circus, Walt Disney World, and Arabian Nights.
Garbed in sparkling bridles and feather-plumed headdresses, the magnificent steeds wow the crowd with dazzling footwork and quotes from Shakespeare's lesser-known horse plays. Montana's park also presents guests with an exotic bird show, a petting zoo, and a wildlife trail that blooms with fiery colors each fall.
5065 Hwy. 50
Delavan
Wisconsin
262-728-8600
The seasoned staffers at Make-A-Messterpiece nurture creativity and critical-thinking skills by guiding children up to aged 12 through messy hands-on activities. Aspiring chemists can mix their own concoctions at the Experimentation Station or explore gravity at the Bubbleology area, and future chefs can dabble in gastronomic delights at Creative Kitchen. Whereas Lil' Sprouts activities teach pint-sized crafters do-it-yourself projects, the custom-designed Drum Roll studio gives children the chance to splatter paint with each drumbeat, just like Carnegie Hall during renovation season. For little ones who would rather create aesthetic masterpieces, Splat-Tacular Tables furnish the tools they'll need to draw, paint, sculpt, or decorate their own creations.
Make-A-Messterpiece also goes beyond everyday activities to host school field trips and children's birthday parties with artistic activities, food, and goodie bags. For frequent messmakers, the center offers family memberships replete with perks such as everyday access to the studio, discounts on classes, VIP passes for special events, and consultations with Jackson Pollock's ghost.
2050 Tower Dr.
Glenview
Illinois
---