Ask an Insider: Comedian John Roy
BY: María Lalonde |
Apr 16, 2013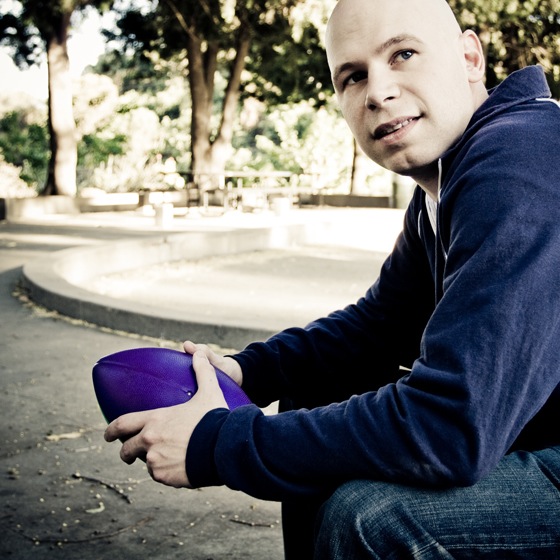 John Roy is a standup comedian who grew up in Chicago's Rogers Park neighborhood. His professional career began at Zanies Comedy Club, a longtime proving ground for standup comics, and he has since performed on
Conan
,
The Tonight Show
, and
The Late Late Show with Craig Ferguson
. In this installment of
Ask an Insider
, John discusses his early experiences in the Chicago open-mic scene, shares advice for budding comedians, and reveals his favorite dish at Walker Bros. Original Pancake House.
The sun has already set over Chicago when droves of aspiring standup comedians make their way toward the city's numerous open-mic nights, their palms sweaty as they thumb through pages of notes and practice punch lines in their head. These just-starting-out comics will wait hours for their chance to take the stage at local dives, sidestepping drunken hecklers and stifling stage fright to perform three or four minutes of jokes before an audience—a feat many people wouldn't even dream of trying. But comedian John Roy gets it. It wasn't so long ago that the now nationally renowned comic was struggling through the thankless Chicago open-mic scene himself. John's foray into comedy began in 1997, when he was working as a server at a restaurant at Navy Pier and starting to accept the fact that he wasn't destined to be a great bass player. It was around this time that John's friend and fellow comedian Mick Betancourt dragged him to his first comedy open mic at
Bird's Nest Bar
. "There were only like 13 people on the list and 13 people in the room," John remembers. "But it didn't go horribly!" Suddenly hooked, he began to seek out other open mics, eager to get on stage as often as he could. During these initial stabs at performing standup comedy, John readily admits that he experienced stage fright. "There are maybe only a couple comedians so naturally gregarious [that they don't get nervous]," he says. "You just have to want to perform more than you're afraid to perform." Sixteen years after his first open-mic set, he is a prominent comic whose extensive resumé includes performances on
Conan
,
The Tonight Show
, and
Last Comic Standing
. When asked what words of wisdom he'd impart to aspiring Chicago standups today, John urges them to take advantage of the comedy mecca the city has become. "You're in the best place you can be to start as a standup. You don't have the comedy industry breathing down your neck before you're ready, there's no celebrity comedians taking up stage time, and there's more chances to go up." And it's true—when John got started, there were only about three open mics a week in Chicago; today, there are
more than 30
. But even though you could easily dedicate your entire week to thumping out jokes and performing at open mics, John doesn't recommend it. The greatest material, he says, comes from life experience. "You can only just sit there and try to empty your brain [for jokes] for so long," he says. "You have to let stuff happen to you. You've got to live a little bit."
John's local favorites:
Favorite open mic:
Three Dead Moose
at
Will's Northwoods Inn
Favorite open-mic venues for beginners:
Bird's Nest Bar, Monkey Bar, Elevated, and
Underground Wonder Bar
Favorite standup venue:
Zanies Comedy Club
Favorite pre-show watering hole:
The Old Town Ale House
Favorite non-standup show:
TJ & Dave
at
iO Theater
Favorite live-music venue:
The Vic Theatre
Favorite go-to karaoke song:
"Living After Midnight" by Judas Priest or "Hungry Like the Wolf" by Duran Duran
Favorite brunch spot:
Walker Bros. Original Pancake House in Wilmette (John gets the apple pancakes)
Favorite spot to take an out-of-towner:
Millennium Park
John Roy currently lives in Los Angeles, California. You can take his free standup course on Tumblr and follow him on Twitter @JohnRoycomic. His latest project, a web series with James Adomian and comedy oracle Marc Maron called
Marc Maron in Space
, will appear on Funny or Die in conjunction with IFC on Friday, April 19.