A Dancer Tells Us How to Prepare for a Night at the Ballet
BY: STEPHANIE MCDANIEL | 11.5.2014 |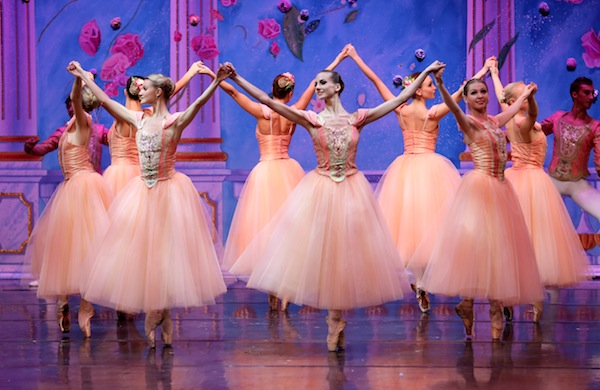 Ballet is one of the oldest art forms around, dating back to the Renaissance courts of the 15th century. This long tradition is part of ballet's enduring appeal, though it also explains why modern audiences are sometimes unsure of how to behave in the world of pirouettes and pointe shoes.
As a soloist and audition director with the Moscow Ballet, Olga Aru is a veteran of this glamorous world. Aru debuted at the National Academy of Dance in Kiev and has since performed in cities throughout the world. "As a dancer, I love expressing myself on stage," she says. "It's something very special for me."
But Aru also wants to make it special for you—the audience member. She has a lot of advice to share with first-time ballet-goers, from which shows to start out with (she's partial to Carmen and The Nutcracker) to how to avoid hitting a ballerina in the head with a rose. Read her tips to prepare for your next night at the ballet:
Start with the Classics
To get a feel for where ballet is coming from, Aru thinks you should start with the classics, a list that includes The Nutcracker, Swan Lake, Sleeping Beauty, and Cinderella. "When you understand classical ballet more," she explains, it's easier to appreciate "some of the [more] modern dancing." If you're bringing kids along for the first time, Aru especially recommends Cinderella and The Nutcracker (Moscow Ballet's production includes falling snow, hand-sewn Russian costumes, a five-story growing Christmas tree, and a "dove of peace" with a 20-foot wingspan).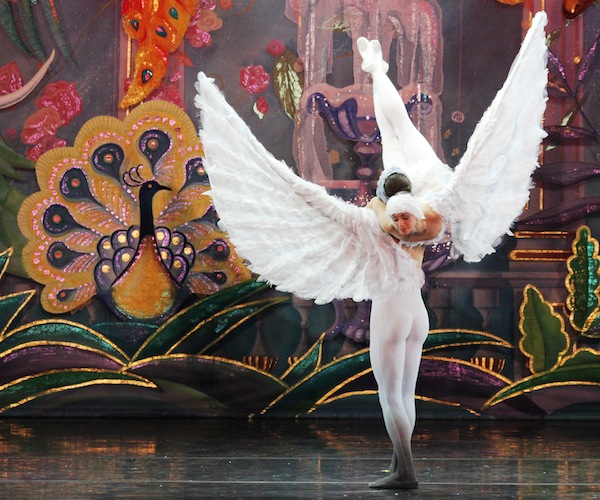 Know What You're Getting Yourself Into
With their ornate sets and beautifully costumed dancers, classical ballets are what most people picture when they think of the ballet. Aru explains that nearly every dancer starts out training in the classical style. When you see a modern dance, however, "it's a whole different language of ballet," with radically different movements and a more modern, minimalist approach to stage design. Fortunately, most shows publish a libretto (the story the ballet is representing) online before the performance. Read it and look at the pictures to get a better idea of what to expect.
Dress Nicely, But Don't Feel Intimidated
Going to the theater was once an activity limited to the upper classes. Men wore white ties and tails, while women donned glamorous evening gowns to outshine their society peers. These days, however, all of that pomp is unnecessary. Just ask Aru, who has seen people wear everything from sweats to a proper suit and tie. In her opinion, "if you have [an evening gown], you definitely should wear it"—but more because it's fun than because it's required.

Leave the Snacks at Home (Or at Least in the Lobby)
The tell-tale rustling of a bag of chips is a common pet peeve among theater-goers. Aru confirms that "water is okay," especially if you're having a coughing fit in the middle of a show. "But," she confesses, "I hate it if people are eating at the theater. It's very disrespectful [to] the dancers or singers." So what if you're hungry? Luckily, most shows have a brief intermission where "you can drink, eat ice cream, and do whatever you want."
Clap When It Feels Right
Aru admits that knowing when to clap is confusing, but there are special times when you should applaud. These moments always come "at the end of a variation, or if the dancer is doing a very intense technique on the stage." Fortunately, it's easy to just follow along with the crowd and clap when everyone else does.
Of course, you shouldn't feel shy about expressing your admiration—Aru, at least, loves it when people clap for her at any time. "If you're amazed by the technique," she says, "you can clap even during the variation."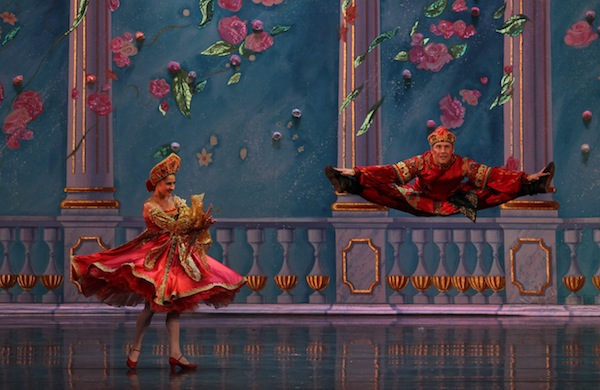 Only Give a Standing Ovation If You're Truly Impressed
At the end of any live performance, sometimes the audience stands and sometimes they sit, glued to their seats. "If you really love the show," Aru explains, "you can do a standing ovation." But that certainly doesn't apply to every show. "I'm very picky," she confesses. "If I watch the opera or ballet, I have to be really impressed to do a standing ovation."
Show Your Admiration with Flowers
If you want to acknowledge a particular performer, Aru confirms that all dancers love flowers. "It's not something you have to do," but if you have a favorite soloist, you can take flowers to him or her directly backstage or simply hand them to security. Sometimes, audience members even "throw roses on the stage, but they usually land on the floor." So, warm that arm up if you plan on slinging flowers.
Images of Moscow Ballet's Great Russian Nutcracker courtesy of Moscow Ballet.
Now that ballet's covered, read about opera etiquette on the Guide:
| | |
| --- | --- |
| | |
| Everything You Need to Know Before a Night at the Opera | What to Wear to the Opera |
BY: Stephanie McDaniel
Guide Staff Writer
Stephanie McDaniel is a political theorist-turned-novelist from South Carolina. On the rare occasion she's not writing, she spends her time folk dancing, singing, and adding sea salt to Lake Michigan.