Chicago Rapper St. Millie Takes Audiences to "Chvrch" with Uplifting Hip-Hop
BY: Reuben Westmaas |
Mar 21, 2014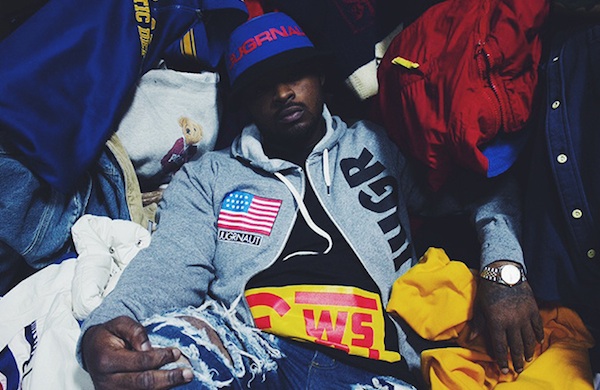 St. Millie, a rapper from Chicago's West Side, professes "No Religion But Up." He backs up his claim with thoughtful hip-hop that aims for something higher.
He calls it "Chvrch" music—a mixture of uplifting wordplay, unfiltered realness, and determined ambition. But St. Millie's message isn't exactly religious. Born and raised on the West Side of Chicago, the rapper is preoccupied with the notion that anyone can move up in the world, and he's got the tunes to make you a believer. One of these tunes, "Something Good," layers impressively complex rhymes about Millie's path to success over a creaky hook by Maverick Sabre. Another, "Hello," is by all accounts a party anthem, which makes it all the more remarkable when Millie tosses off a verse that laments Chicago's culture of violence. It's clear that, while he might be concerned with modern culture's downward spiral, Millie isn't afraid to turn up the volume and have a good time. His wilder side shines through on tunes such as "Eight2Nine," which features a guest appearance from Rick Ross signee Rockie Fresh. All of the above songs can be found on Millie's 2012 mixtape,
No Religion But Up
.  This spring, the prolific rapper is primed to release a much-anticipated follow-up titled
Glory
. In the meantime, fans can hear what he's been up to in the full-length teaser
Road to Glory
, a slowed-down, melodic release that recalls the golden age of '90s hip-hop.
St. Millie plays Reggie's Rock Club on Wednesday, March 26, at 7 p.m. This show is part of the Fiesta Tour with Sicko Mobb, Mikey Dollaz, Chris Crack, and Weasel Sims. Tickets are $20–$30 and can be purchased here.
Check out the video for "Something Good."
Photo courtesy of the artist
BY: Reuben Westmaas
Reuben writes about whiskey at work and drinks it at home. He also writes and edits the arts magazine Sixty Inches From Center.