Some of the Best Craft Beer Is in the Suburbs
BY: Shannon Jewitt |
Aug 11, 2015
The craft-beer industry is not immune to suburban sprawl. The Brewers Association recently reported a 16% rise in production in the first half of 2015 alone, proving the thirst for craft beer can not be quenched. For that reason, breweries are opening not only in cities, but in the suburbs, too. "[Choosing a location] really depends on what your business plan is and the demographic you're looking for," said Jay Dingman, owner and head brewer of Barley Mow Brewing Company.
Jay and his wife, Colleen, opened their brewery in Largo, Florida—between St. Petersburg and Clearwater—in the heart of Pinellas County. Surprisingly enough, Jay chalks up their success to the area's lack of tourism. "A lot of the areas that are very tourist-driven see business fall off in the summer," Jay said. "We stay pretty consistent all year long. … A lot of our customer base are people that live and work here."
That got us thinking—which other suburbs are brimming with craft beer? Here, we've compiled some of our favorite suburban breweries in six metropolitan areas.
Chicago, IL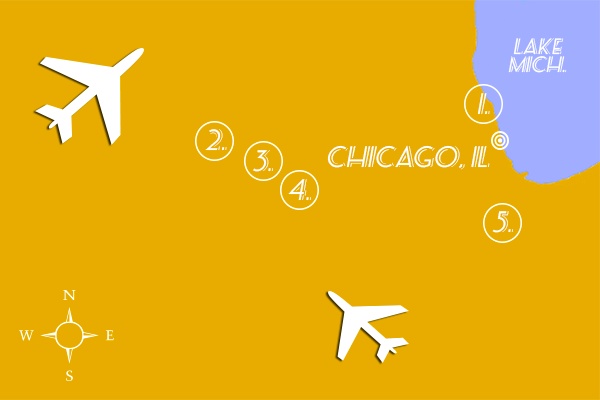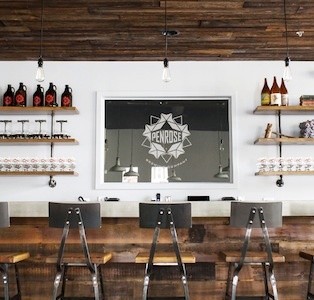 1. Temperance Beer Co. (Evanston, IL) | Though known for their West Coast–style IPAs, the Gatecrasher English Style IPA is a GABF silver medalist.

2. Penrose Brewing Company (Geneva, IL) | For $10, you get a tour and a glass filled with a sour, barrel-aged, or Belgian-inspired session beer.

3. Two Brothers Artisan Brewing Tap House (Warrenville, IL) | Opened in 1997, this brewery has only improved with age, adding a tap house, roundhouse, and summer festival to its offerings.

4. Solemn Oath Brewery (Naperville, IL) | With the last name Barley, the fate of the owners was predetermined, unlike the brewery's ever-evolving lineup of Belgian-inspired beers.

5. 3 Floyds Brewing Co. (Munster, IN) | Their Dark Lord Russian Imperial Stout is one of the country's rarest beers—it's only released one day a year, and you have to score a golden ticket to buy it.
Denver, CO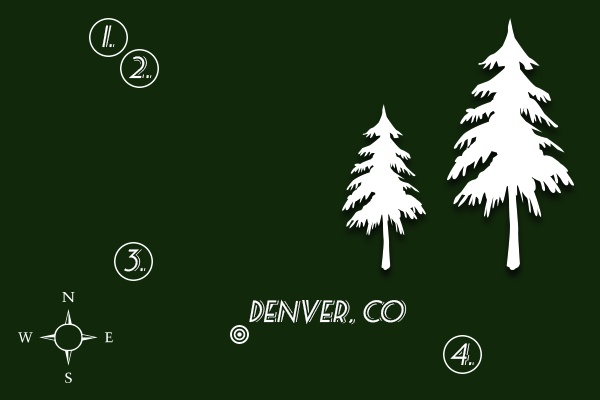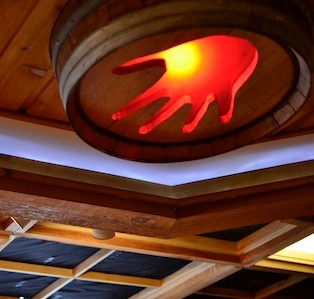 1. Oskar Blues Brewery (Longmont, CO) | Stop by on a Saturday night when a bus makes stops at Oskar Blues' restaurants and live-music venues in Longmont and nearby Lyons.

2. Left Hand Brewing Co. (Longmont, CO) | In 2011, the popular milk stout became the first nitrogenated beer packaged by an American craft brewer; Sawtooth Ale and Wake Up Dead Imperial Stout soon followed.

3. Odyssey Beerwerks (Arvada, CO) | Take your own journey around the world with a roster of brews featuring German, Scottish, Thai, and Mexican flavors.

4. Dry Dock Brewing Co. (Aurora, CO) | Since opening in 2005, Aurora's first brewery has expanded to include two taprooms—one of which is right beside the production facility.
San Diego, CA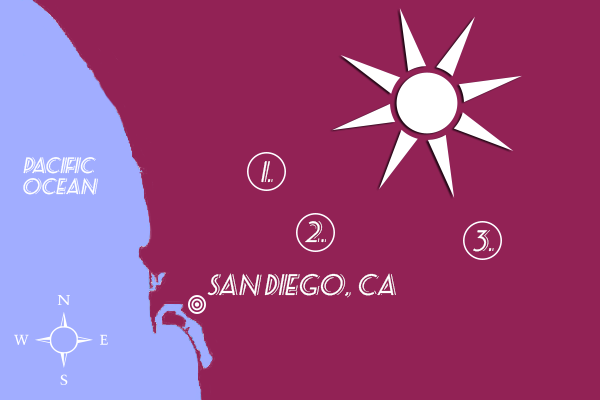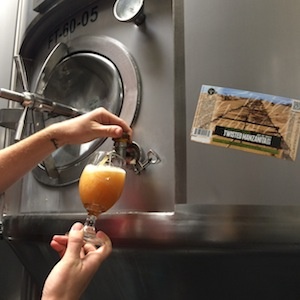 1. Lightning Brewery (Poway, CA) | A former biochemist serves as the founder and head brewer, offering boozier-than-average science lessons.

2. Twisted Manzanita (Santee, CA) | Though known for award-winning ales and spirits, we recommend trying the lesser known chocolate-peppermint stout, Enlightenmint.

3. Alpine Beer Company (Alpine, CA) | "The Home of Pure Hoppiness" earns its name with double, triple, golden rye, and West Coast–style IPAs on the roster.
Philadelphia, PA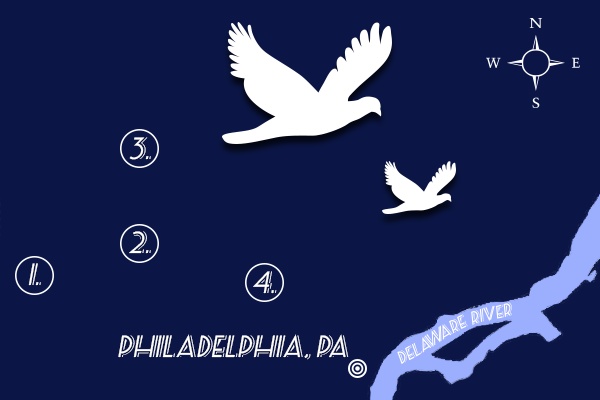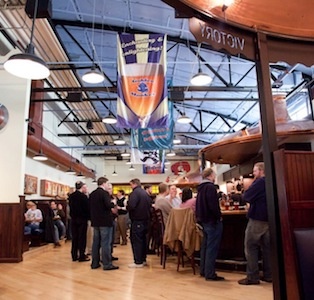 1. Victory Brewing Company (Downingtown, PA) | The founders of this juggernaut—which brews more than 125,000 barrels annually—met as fifth-graders on their school bus.

2. McKenzie Brew House (Multiple Locations) | You can't go wrong with farmhouse ales that pair beautifully with the food. But we suggest the three-time GABF gold medalist, Saison Vautour.

3. Sly Fox Brewery (Multiple Locations) | Known for its unique takes on classic Belgian and German styles, Sly Fox also produces Pikeland Pils, a canned craft beer that became the first to win a GABF medal in 2007.

4. Iron Hill Brewery & Restaurant (Multiple Locations) | Named after a Revolutionary War landmark, Iron Hill has expanded to a dozen locations thanks to countless national and international awards.
Washington, DC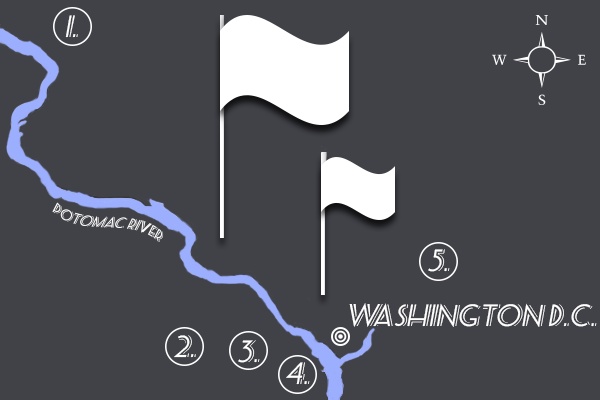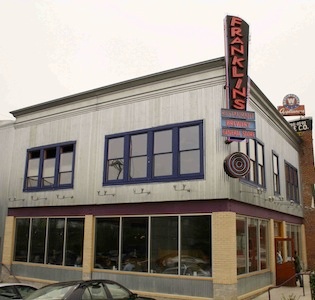 1. Flying Dog Brewery (Frederick, MD) | Artist Ralph Steadman, best known for his work with Hunter S. Thompson, designs the label artwork for Flying Dog's beers, including Raging Bitch Belgian-Style IPA.

2. Mad Fox Brewing Company (Falls Church, VA) | Free, one-hour guided tours are available on the first Saturday of each month at this brewery, a Washington Post editor's pick.

3. Capitol City Brewing Company (Arlington, VA) | If you've run out of gas—metaphorically, that is—swing by for some Fuel, a delicious russian imperial stout.

4. Port City Brewing Company (Alexandria, VA) | Voted Washington City Paper's best local brewery in 2015, the oldest packaging brewery in the metro area alerts visitors when it's open by placing a pineapple on top of its sign.

5. Franklin's (Hyattsville, MD) | The world's only combination brewery, restaurant, and toy store features more than 30,000 square feet of shopping along with 11 beers on tap.
Tampa, FL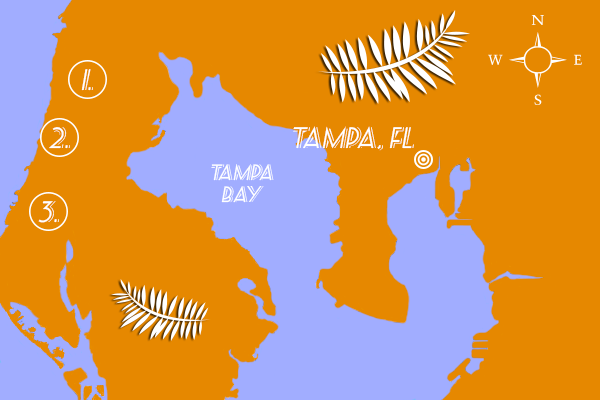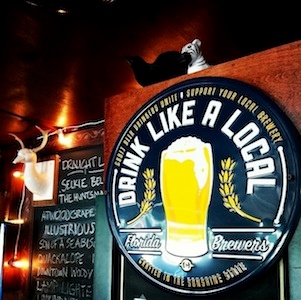 1. 7venth Sun Brewing (Dunedin, FL) | We love sour beers, so we're big fans of the berliner weisses Do You Even Sudachi Bro? and Key Lime Sublime.

2. Pair O' Dice Brewing Co. (Clearwater, FL) | A husband-and-wife team draws inspiration from the West Coast when brewing beers such as the Pit Boss Triple IPA, an imperial made with several varieties of West Coast hops.

3. Barley Mow Brewing Company (Largo, FL) | Although its tavern opened in 2011, Barley Mow didn't release its own brews until almost a year later, starting with Unkindness, an American black ale that looks like a stout but tastes like an IPA.
Photo credits: Ticky tacky by Rebecca Wilson under CC BY 2.0; Left Hand Brewery Tour by SparkFun Electronics under CC BY 2.0; 06.Franklins.Hyattsville.MD.12apr06 by Elvert Barnes under CC BY 2.0; Photos of Penrose Brewing Company, Victory Brewing Company, Twisted Manzanita, and Barley Mow Brewing courtesy of the breweries. Illustrations by Kelly MacDowell, Groupon.

Check out itineraries for two other beer runs: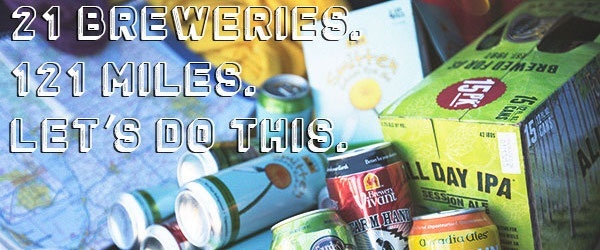 Drive from Bell's Brewery to Beer City USA on this trip through the Mitten State.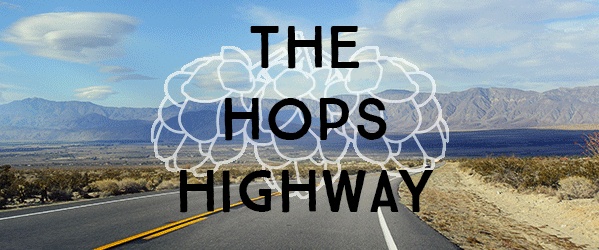 Southern California's Highway 78 is home to some of the most celebrated San Diego breweries. Here's a three-day game plan to see the best ones.
BY: Shannon Jewitt
Resident Beer Stalker Shannon has an insatiable thirst for craft beer. Despite being a vegetarian, she always makes an exception for fries cooked in duck fat.