Dinner and a Show at Resi's Bierstube and The Lincoln Lodge on Saturday, November 9
BY: Cody Braun |
Nov 9, 2013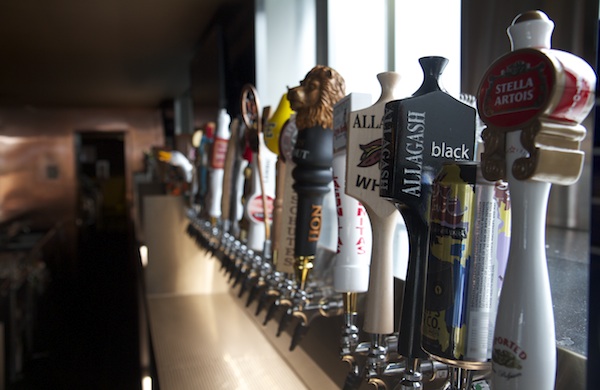 The Dinner:
Perhaps there there are subliminal messages in German toasts. Maybe it's just easier to order giant beers in metric units. Either way, large vessels of hefeweizen seem to magically appear in your hands at
Resi's Bierstube
(2034 W. Irving Park Rd.). A schnitzel sandwich with cheese and giardiniera or more traditional Bavarian staples will provide the strength needed to hoist liters and the solid foundation for belly laughs at a show down the street.
The Show:
The nearby
Lincoln Lodge
(4008 N. Lincoln Ave.) is the perfect home for
The Blackout Diaries
. It's dark and generally sort of confusing. The beer list is extremely businesslike, with Molson standing in as the highbrow import. The Diaries themselves are stories, recounted by comedians and civilians alike, that swing wildly from pint-hoisting triumphs to booze-fueled disasters. It's a great way to celebrate debauchery—or decide to take a few days off from it.
Photo Credit: © Michelle Klosinski, Groupon
BY: Cody Braun
Guide Staff Writer
Cody is a banjo-carrying gypsy now accustomed to having a permanent home in which to brew beer, store journalism degrees, read Wodehouse, and bake bread.