Five Classic Car Commercials That Are Better When Synced with Velcro Lewis Group
BY: Courtney Ryan |
Mar 12, 2014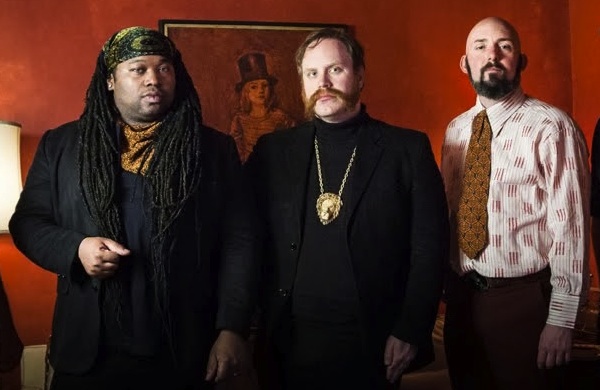 Velcro Lewis Group's brand of psych boogie is well-suited for the Empty Bottle's Good Vybes Fest. But the band's songs also sync up perfectly with these classic car commercials.
Forget about
Dark Side of the Rainbow
. We found these suspiciously delightful synchronicities by hitting play (and mute) on a few vintage car commercials while listening to
Velcro Lewis Group
's high-octane take on psychedelic rock.
1. "Inside My Cloud"
+
Why?
If a muscle car's going to fly, it needs a proper soaring jam.
2. "Eagle Momma"
+
Why?
Because Aretha Franklin deserves better than a Chevrolet jingle.
3. "Bernadette"
+
Why?
The eponymous Bernadette's distaste for the narrator mimics Barbie's unexpected-but-not-really rejection of Ken for G.I. Joe.
4. "They're Having a Party"
+
Why?
Because this Ford showroom from 1966 could use a little more psychedelia.
5. "Fall to Pieces"
+
Why?
The act of racing a white convertible through the desert is even better when accompanied by fuzzed-out guitar lines.
Velcro Lewis Group plays the Good Vybes Fest at the Empty Bottle (1035 N. Western Ave.) on Saturday, March 22, at 9 p.m. Tickets are $10 and can be purchased here.
Photo courtesy of Velcro Lewis Group
BY: Courtney Ryan
Guide Staff Writer
Courtney Ryan is a Chicago-based writer and Derrick Rose fan. She spends almost 100% of her time making or eating popcorn.