For Pasta Shapes, Form Follows Function
BY: Editors |
Dec 29, 2014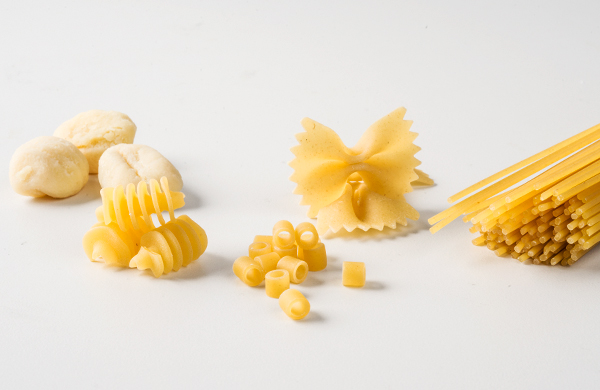 Around the world, there are more than 500 different types of pasta, all designed to do everything from soak up tomato sauce to hold small chunks of meat in a hollow center. Here's a rundown of some of the most popular varieties you'll find at Italian restaurants, separated into two categories—long and short cut:
Long Cuts
Making for an easy twirl around the fork, these lengthy, smooth noodles usually work best with full-bodied or simple olive-oil sauces devoid of chunky morsels.
Spaghetti: Stemming from the Italian word spago, which literally means "string," this thin and cylindrical noodle is a tried-and-true base for tomato sauces.
Capellini (Angel Hair): As spaghetti's much-thinner cousin, angel hair is better suited for lighter sauces and sewing patches onto tattered lasagnas.
Fettuccine: Similar to a long, flat ribbon, this noodle is able to support thicker sauces such as creamy alfredo because of its wide surface area.
Linguine: Although it looks similar to spaghetti, linguine has a subtle difference. It bends slightly inward, creating a trench-like cross section in which seafood- and tomato-based sauces can easily flow.

Short Cuts
Shorter and denser than their counterparts, these noodles can handle heftier toppings and plenty of chunky vegetables.
Penne: This tubular variety's hollow center allows sauce to flood the entire noodle, adding a punch of flavor to every bite. To help with this, the ends are also cut at an angle, creating a larger entryway.
Rigatoni: Although also tubular, rigatoni is wider, often takes on a curved shape, and sports tiny exterior ridges that help ensnare more sauce.
Conchiglie: Also known as a "shell" for its conch-like appearance, conchiglie holds chunky sauces particularly well within its cozy interior.
Farfalle: When making this decorative noodle, pasta chefs pinch the dough in the center to lend it a bow-tie shape. Aside from rounding out fine Italian tuxedos, this shape helps the noodle stay firm as it cooks and catch just the right amount of sauce in its knotted grooves.
Photo by Andrew Nawrocki, Groupon
Read more about fine dining: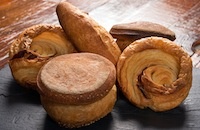 An executive pastry chef explains why more restaurants are charging extra for loaves.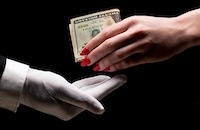 Fine-dining tips from the maitre d' of an upscale Chicago steakhouse.
BY: Editors
The Guide: we cover the coolest food, beauty, and entertainment trends happening nationwide.