In Just for Rafts, the Puterbaugh Sisters Skewer the Pricey TBS Festival
BY: Roy Ivy |
Mar 11, 2014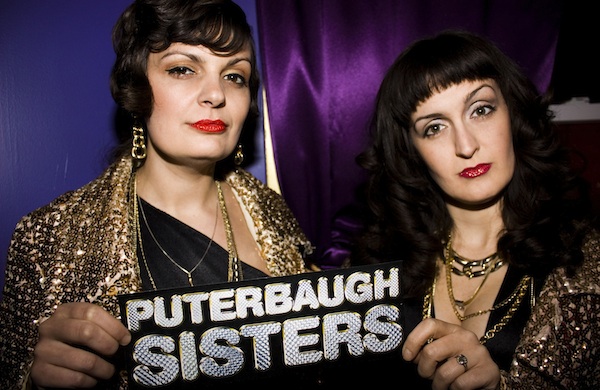 While lots of Chicago comedy fans would love to attend the Just for Laughs festival, many of them can't afford it. Here's a cheaper—and perhaps funnier—alternative.
Every summer—except this one—the TBS Just for Laughs festival came to town to punish comedy fans for being broke. So leave it to the
Puterbaugh Sisters
to take the piss out of the prestigious comedy showcase with Just for Rafts, a special edition of their long-running variety show,
Entertaining Julia
. The unapologetically punny evening features the Puterbaughs' stable of Chicago's best almost-famous comics, music from Bobby Minelli and Gabe Lebowitz of
Dastardly
, and always-weird video relics from the curators of
Everything Is Terrible
. And it's $5, the price of one-tenth of a John Hodgman show.
Just for Rafts goes up at The Hideout (1354 W. Wabansia Ave.) on Friday, March 21, at 6:30 p.m. Buy tickets here.
BY: Roy Ivy
Guide Staff Writer
Roy left The Polyphonic Spree choir and his punk band The Tah-Dahs to become a balding Chicago writer and folksinger. Find him on Twitter @RoyIvy.