Ingrid Michaelson's New Sound Aims for the Rafters, Not the Heart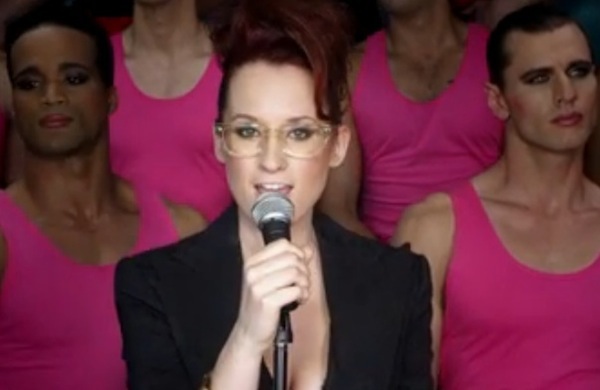 Ingrid Michaelson trades her signature ukulele for anthemic pop hooks on
Lights Out
, a brand-new album available on April 15.
Indie-pop songstress Ingrid Michaelson's new video for
"Girls Chase Boys"
cheekily turns the tables on Robert Palmer's classic clip for
"Simply Irresistible,"
trading Palmer's swaying ladies for muscular hunks in makeup. It's been celebrated as a feminist statement, but Michaelson would rather hear talk about her new sound, which is heavier on the "pop" aspect of her songwriting than it is on the "indie." Judge for yourself when she cycles through cuts off her new album,
Lights Out
, at the Riv.
Ingrid Michaelson plays the Riviera Theatre (4746 N. Racine Ave.) on Thursday, April 24, at 6:30 p.m. Storyman and The Alternate Routes open. Tickets are $30 and can be purchased here.
BY: Randall Colburn
Randall Colburn