Lotus Bridges the Gap Between Jam Bands and Hip-Hop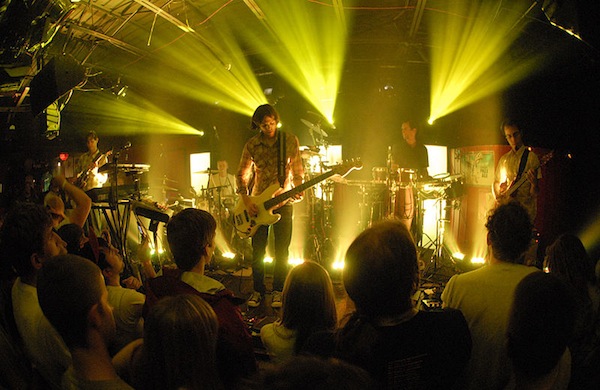 Veteran jam band Lotus integrates hip-hop beats and MC-driven rhymes on their latest release. Just don't expect those cuts to dominate their live show.
Lotus
is best known as a jam band, the kind that oscillates between roots rock, funk, and jazz à la Phish or the Allman Brothers. However, they stand out for their willingness to incorporate electronic beats and other conventions not seen in their genre. This experimentation came to a head last year with the release of
Monks
, a collaboration with MCs such as
Gift of Gab
and
Lyrics Born
that's best described as a hip-hop record. "If someone came to me and said, 'A jam band is making a hip-hop album,' that would be a tough sell for me," Lotus member Jesse Miller stated in a recent
interview
, perhaps preempting concerns from their fanbase. Purists can rest assured, though—the set will be packed with plenty of cuts from their vast catalog. "If we did a whole show of [hip-hop]," Miller acknowledged, "it would be a little weird."
Lotus plays the Riviera Theatre (4746 N. Racine Ave.) on Friday, April 11, and Saturday, April 12, at 8:30 p.m. Gigamesh and Penguin Prison open. Tickets are $27.50–$30 at the door and can be purchased here.
Photo courtesy of Madison House Publicity.
BY: Randall Colburn
Randall Colburn