GROUPON GUIDE TO SAN FRANCISCO
Shopping the Sunset
BY: Jessie Couberly |
Dec 5, 2013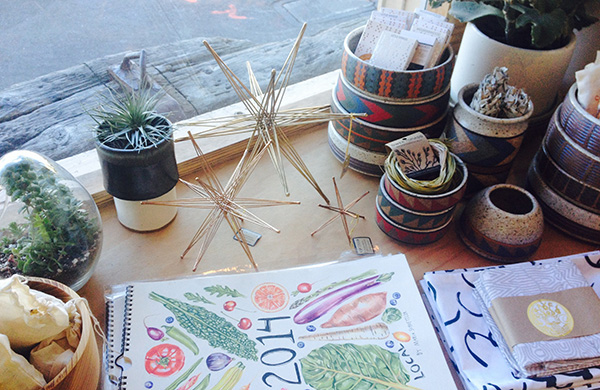 When it comes to shopping in the city, the Sunset is the district that seems to be often overlooked and underestimated. It's quite a shame, really. This foggy district that I call home is one of my favorite places to shop. Here is a list of boutiques that give you every reason to make the trip to the other side of Golden Gate Park.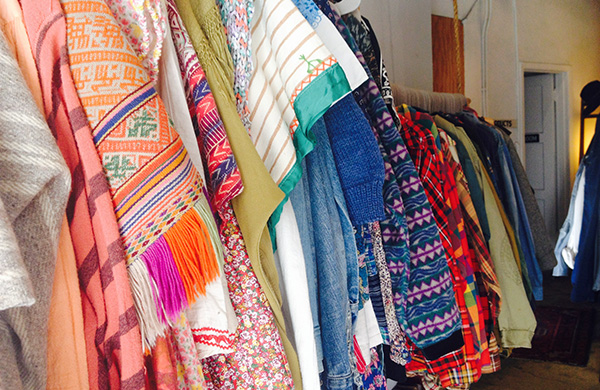 Need a throw pillow to dress up the digs? How about a beautiful vintage turquoise bracelet? Take the N Judah to 46th Avenue and pop into the General Store. Don't let the name fool you. You won't find groceries and hardware here! Bright and inviting, the General Store has so many offerings. Their beautifully unusual home decor items along with an array of truly unique clothing and accessories are symbiotic with their contemporary country decor. Clean, white walls and simple, rustic fixtures make a perfect canvas for the General Store's carefully curated selection of home and fashion items. When I'm at this end of the Sunset, I stop in here to browse the racks or pick up an out-of-the-ordinary hostess gift. In addition to their great selection, their employees are friendly and never pushy. Located at 4035 Judah St.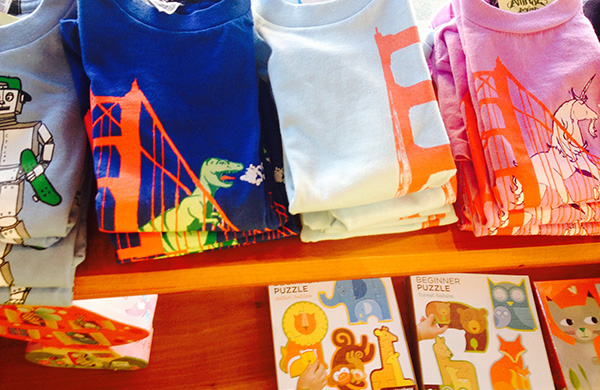 Your next stop is Irving street, the inner sunset's bustling street full of fun shops and good eats! Want a gift that has something a little extra special? Stroll into Wishbone, a quaint boutique on the corner of Irving and 7th Avenue. There is certainly no missing that bright green shop! Voted the best gift shop in San Francisco by the Guardian, this shop has a little bit of everything for the person who has, well, everything. As the lively decor would suggest, expect to find novelty gifts, funky home decor, tounge-in-cheek birthday cards, children's clothes and toys, and candy bars that will bring you a sense of nostalgia. In addition to hosting some of the most entertaining nicknacks, Wishbone carries a number of locally produced t-shirts and accessories for women, men, and children. A personal favorite baby gift of mine would have to be their onesie sporting a T-Rex attacking the Golden Gate Bridge. Shoppers tip: eat before! You will definitely need a good 30 mins to take in all the weird wonderfulness that is Wishbone. Located at 601 Irving St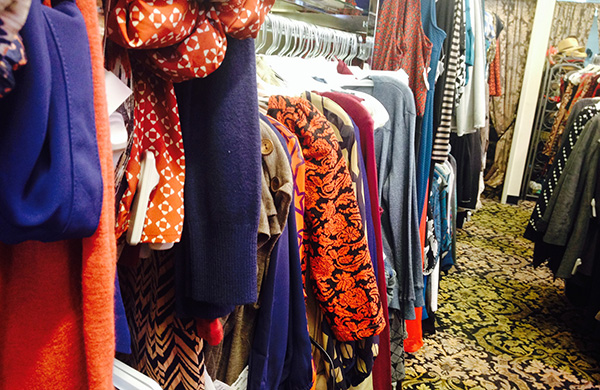 While you're on Irving, peek into Ambiance's newest location. Ambiance is the award winning women's boutique centralized in San Francisco. Ambiance currently has operates four different locations. Take a minuet before you shop to appreciate their charming and inviting window displays. Ceramic figurines from the 1960's peek around vegan leather tote bags while vintage lamps light up glittering shoes and flouncy dresses. Step inside and you will find that mixing the old with the new is a reoccurring theme. Persian style rugs cover the floors and colorful, crystal chandeliers add an air of vintage flair to your shopping experience. Catering to modern young women, you are likely to find the perfect party dress for a night on the town or that must-have winter coat with the help of their friendly staff. In addition to fashionable frocks, Ambiance also carries a wide array of women's shoes, handbags, scarves, and accessories to finish off your look. Be sure to check out their amazing selection and don't skimp on the sale rack! Located at 759 Irving St.