Style Stop: 18th Street Pink Line
BY: Kelly MacDowell |
Jun 27, 2013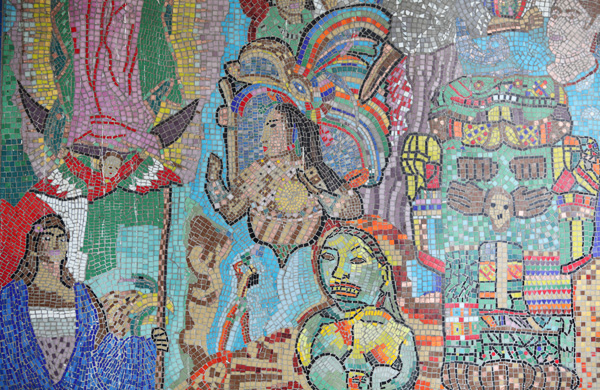 The 18th Street Pink Line is a train station, art gallery, and museum all in one. Arched skylights cast daylight onto vibrant murals, a project coordinated by the late local artist Francisco Mendoza with help from students and other members of the community. The murals, which cover nearly all solid surfaces from the platforms to the stairwells, tell the history and heritage of both Mexico and the Pilsen neighborhood. The colorful imagery—not to mention recent renovations—make this one of the most aesthetically pleasing stops in the city, which suits the many galleries and cultural landmarks of surrounding Pilsen.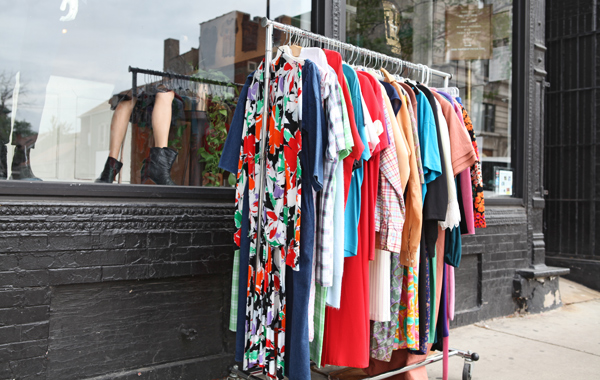 Besides its thriving art scene, Pilsen has gained attention for its cache of charming vintage shops, such as
Knee Deep Vintage
(1425 W. 18th St.). Located about a block east of the station, it offers up a sizable collection of clothing and accessories dating as far back as the 1920s. The eclectic inventory includes everything from flannels and retro graphic tees to midcentury frocks and fur stoles. Just across the street,
Pilsen Vintage
(1430 W. 18th St.) is stocked with classic thrift-store scores such as cowboy boots, barware, and buckets of costume jewelry.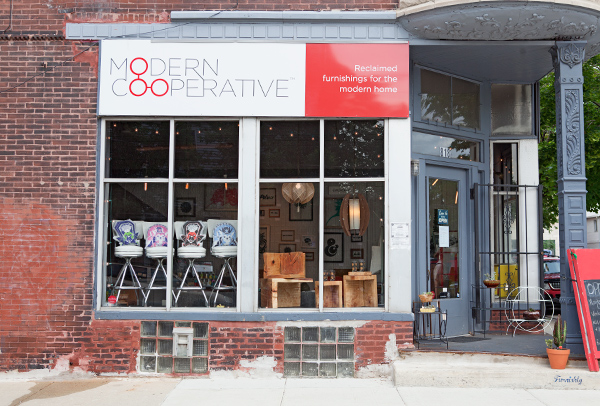 Walk east about 15 minutes and you'll find yourself at
Modern Cooperative
(818 W. 18th St.), which rewards your efforts with a treasure trove of midcentury furnishings in impeccable condition. Owners Mike Biersma and Tiffany Paige hand-pick refurbished furniture, as well as local art that integrates repurposed materials, which has earned them much praise, including being named the No. 1 vintage shop in the city by
Racked Chicago
.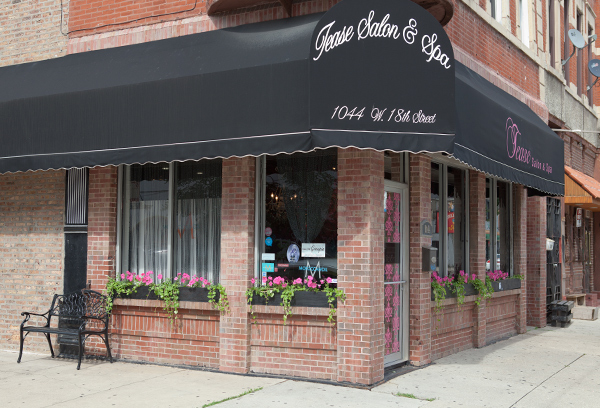 Take a break from shopping at
Tease Salon & Spa
(1044 W. 18th St.), a delightfully girly space dressed in pink damask wallpaper and crystal chandeliers. There, nail technicians tend to tired feet with spa pedicures, and massage therapists ease aching shoulders and backs with hot stones or, in the case of the on-par pressure-point treatment, warm golf balls.
BY: Kelly MacDowell
Kelly's first concert was Fleetwood Mac and her first career was in the beauty industry. Now a style and music writer, she loves Project Runway and her dog, Watson.