Is a Sam's Club membership worth it? The last time my family took a look at our budget, I asked myself how much I was really saving for the price of that yearly membership fee. But as I dug into the numbers, I realized that we do save a significant amount on several key household items, as well as some less-frequent purchases that still add up. Here are my favorite budget-friendly finds at Sam's Club. Of course, prices vary from store to store, so you may not see the exact same deal; if you're curious about prices near you, you can add your store at Sam's Club's website. Paper towels The math checks out in favor of this bulk buy at Sam's club. Near me, it costs $16.48 for 15 rolls of Member's Mark paper towels. Each roll has 142 sheets, so that's 2,130 sheets total, at a price of $.0077 (less than a penny) per sheet. Plus, the select-and-tear design makes it easy to tear off smaller sheets for smaller jobs, which also saves money.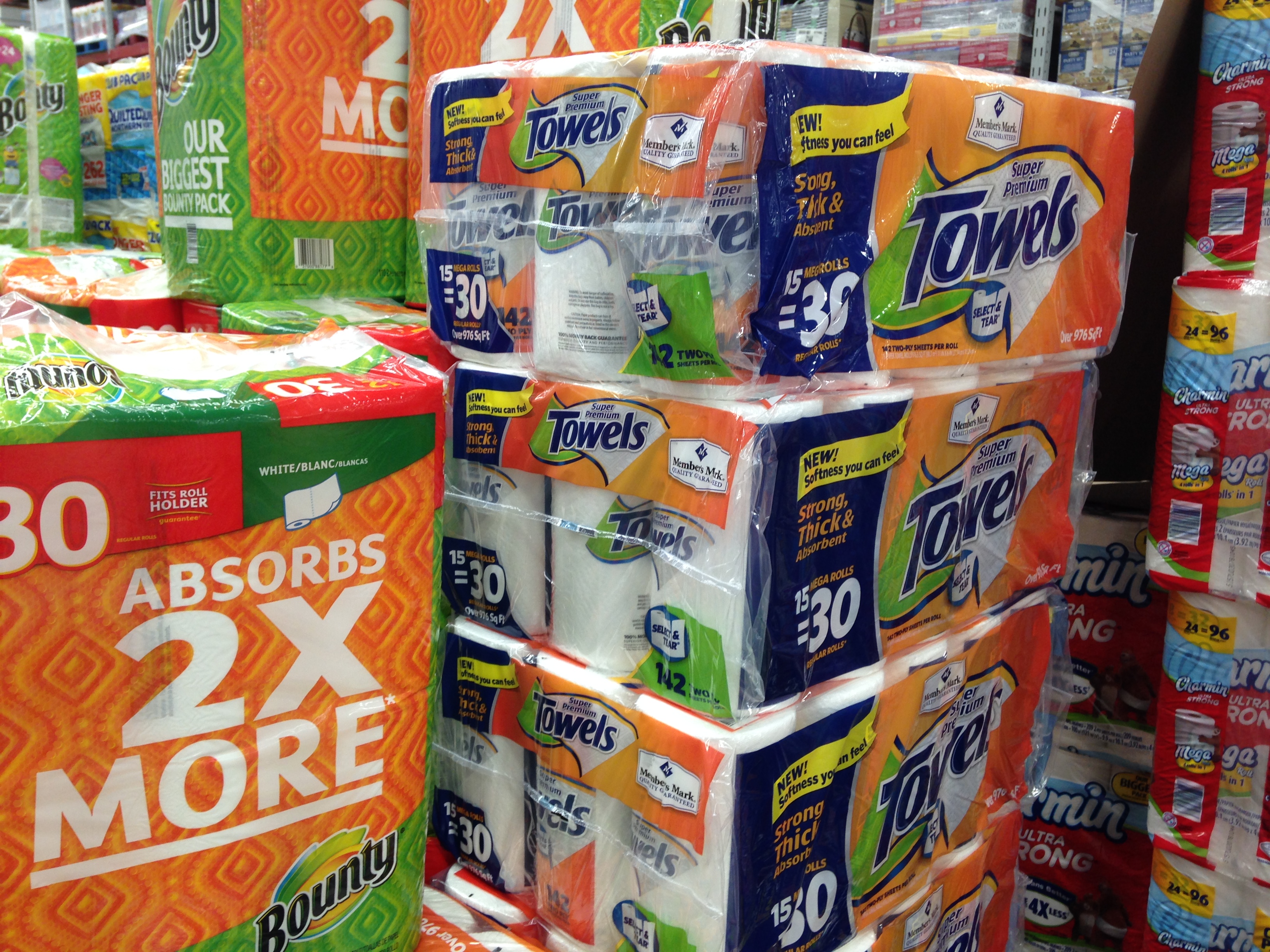 At Walmart, an 8-pack of Sparkle paper towels with 107 sheets per roll goes for $8.68. With a total of 856 sheets, that's $0.01 per sheet. Yes, it's a small difference, but it adds up quickly when you think about how fast paper towels can get used up. Toilet paper I won't go through the math again, but toilet paper is another great buy at Sam's Club. Is there cheaper toilet paper out there? Yes, but let's just say there's an, ahem, quality level to uphold here, and Member's Mark passes. Disposable cutlery Is it weird to love a specific kind of disposable cutlery? If so, I guess I'm weird, because I love the Daily Chef clear cutlery pack. Let me explain. It's less than $10 for 360 total knives, forks, and spoons (120 each). And these aren't the cheap-o white ones, either. They're sturdy and made from clear plastic, which, in my humble opinion, looks classier. If you're having a big party, catering an event, or just planning out a picnic-filled summer, these are your best bet.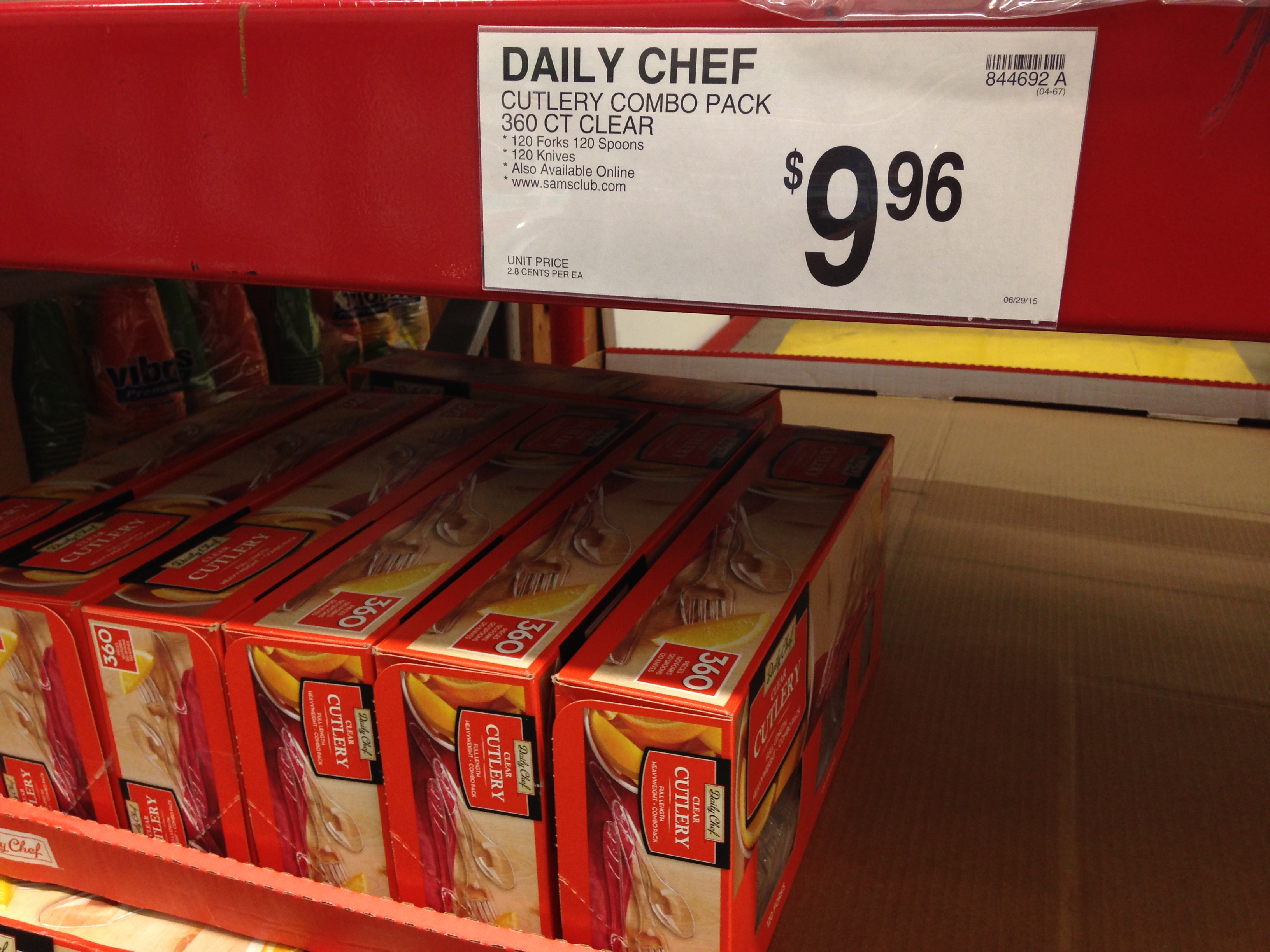 I once drew up a detailed cutlery price comparison for a work event, and nothing even comes close to this deal. For example, Party City's 210-piece set is $9.99—about the same price, but with 150 fewer pieces. (Though I do love Party City when I'm looking for a specific color.) Nuts A 32oz. bag of Daily Chef shelled walnuts goes for $13.98 at my local Sam's. That same bag on Amazon? $24.50. I love mixing walnuts into my morning oatmeal, and since they tend to be on the expensive side, this deal saves us quite a bit of cash. Lunch Of course, we have to end as all trips to Sam's Club should end… with lunch. Or a snack. Sam's is a magical land where you can get a hot dog and a (huge) soda for $1.50. And don't get me started on those soft pretzels.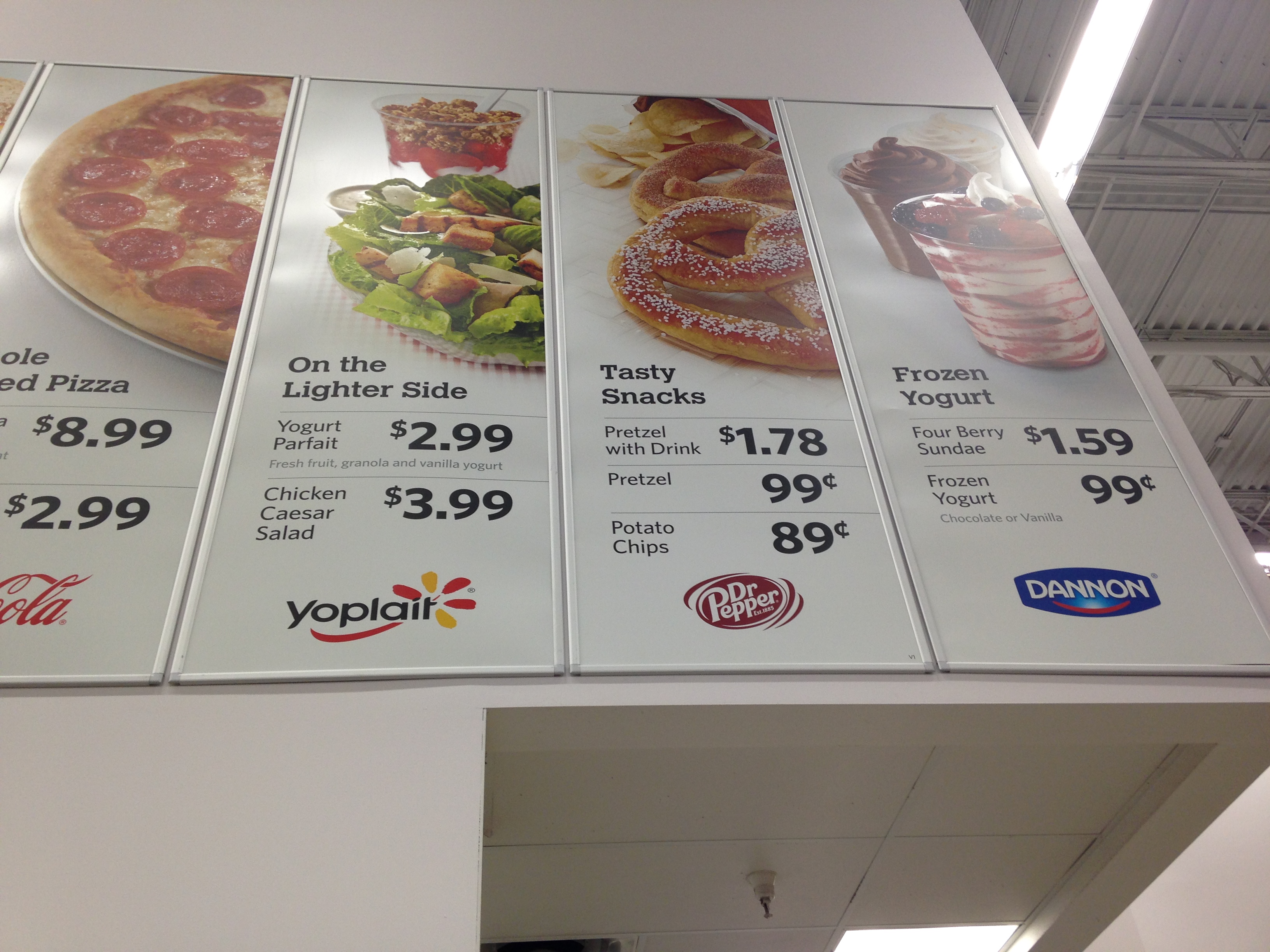 Prices vary, but no matter where you live, you can feast at Sam's Club and have change left over from that $5 bill. Check out our Sam's Club deals on Groupon Coupons more ways to save.