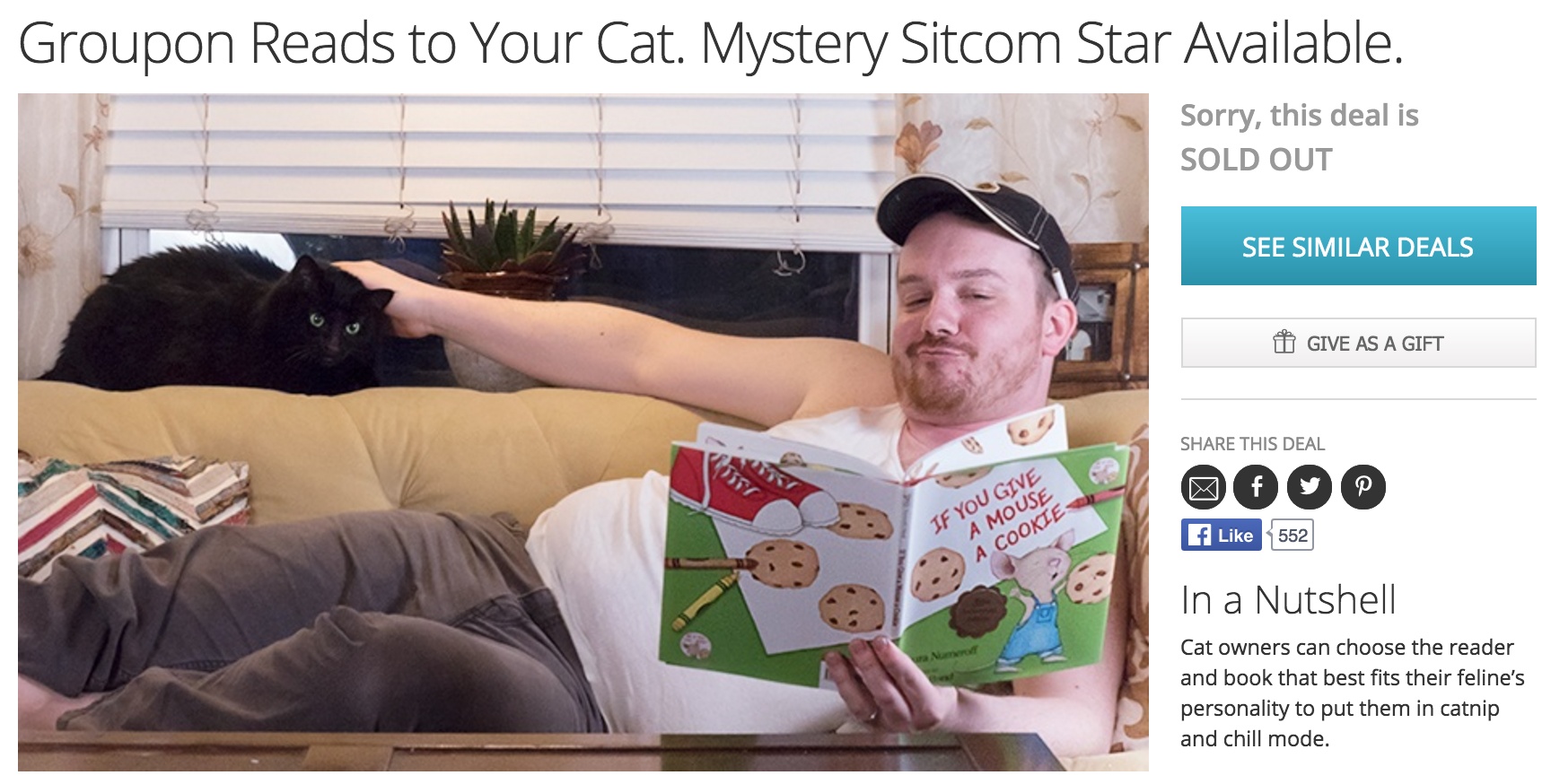 Groupon's April Fools Day 2016 deal appealed to our cat-loving sensibilities
April Fools Day is a natural match for advertising, but where does a joke end and a good deal begin? The beauty (and also the frustration) of April Fools Day ads is that some joke sales are more subtle than others, leaving you to wonder if what you're seeing is real (like above) and whether you're really going to get that super amazing deal you first clicked on. If you were really disappointed on finding out that Groupon isn't getting someone to come read to your cat, you're our kind of person. Here are a few more joke ads you might appreciate—that will also save you some cash.
Fossil went clever with a fake scratch 'n' sniff line of watches for April Fools Day. The only trouble is, this is a fantastic idea and we really want one. It seems great in a pinch when there's no toothbrush around, too. If you want a real deal on a watch though, here's 30% off for you.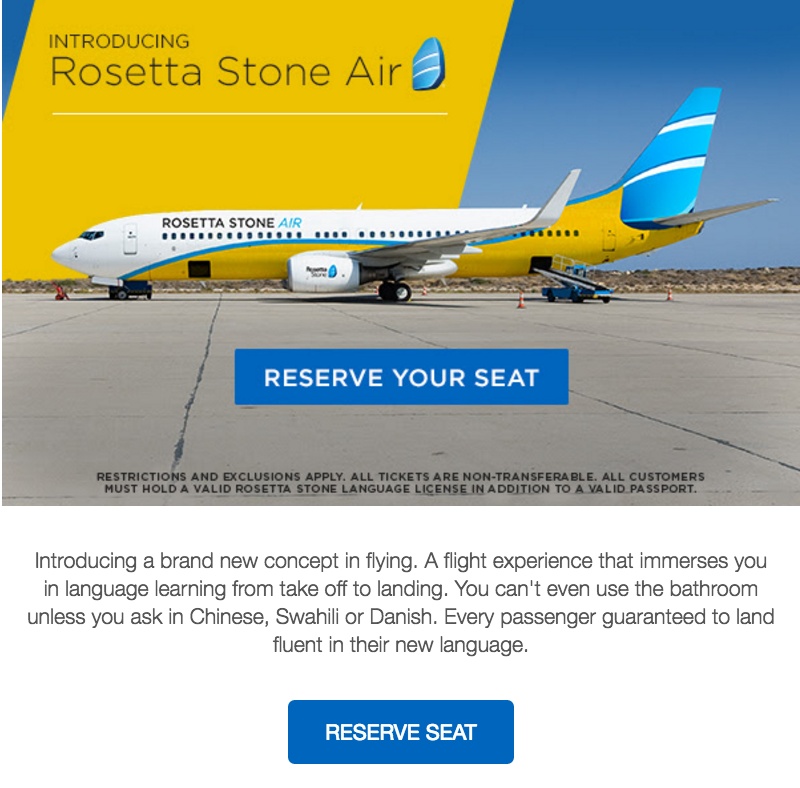 Rosetta Stone's clever copy actually made us laugh imagining this flight in action. Though there is no flight you can take to become instantly fluent in a language, RS's software will get you there in no time. Especially when it's on sale.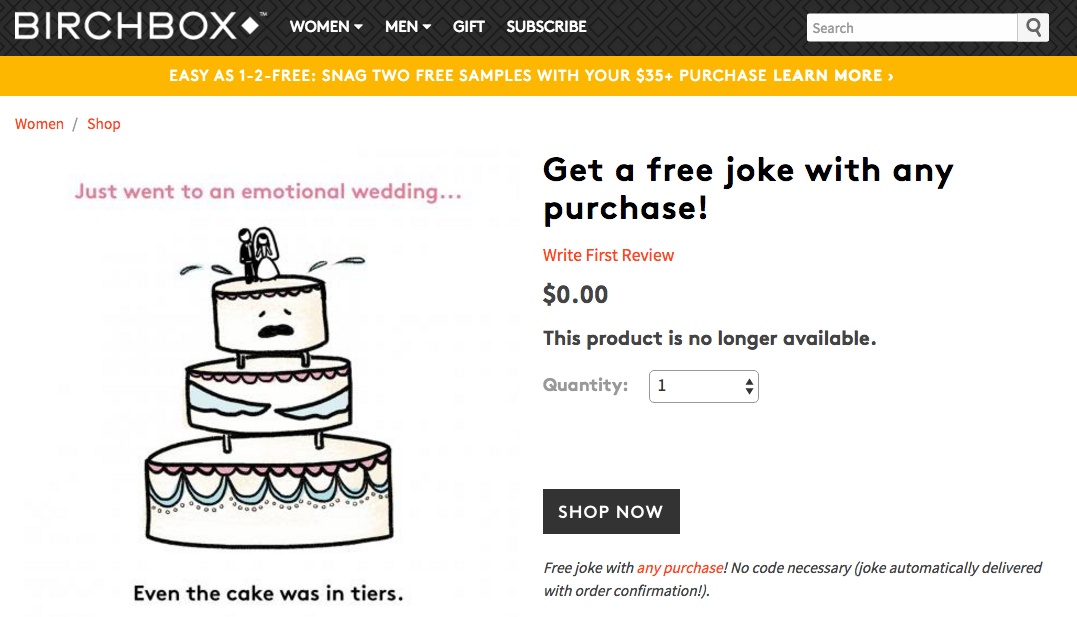 Birchbox, a beauty merchant, probably has no business joking about being a purveyor of jokes, but we love them all the more for trying in a cute way. You may not be able to actually get a zinger with purchase as promised above, but you can get these killer offers on makeup and fragrances.

Oh, Guitar Center, you sure know how to get us excited for a deal. The sad part: we are REALLY far away from Black Friday. The happy part: customers can still get huge discounts on gear today.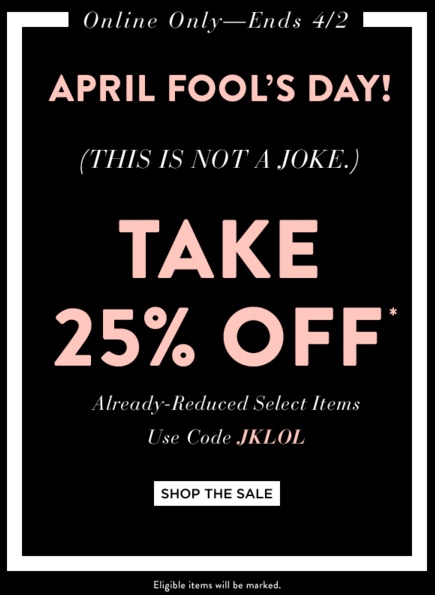 Saks Fifth Avenue went totally excitable/serious with their April Fools Day sale, but their promo code is hard to take seriously. Are we getting a discount? Maybe not? Yes? Future is uncertain? Stop playing with our minds! OK, we can confirm: It's for real. Even if you miss this sale today though, there are lots more Saks codes right here.