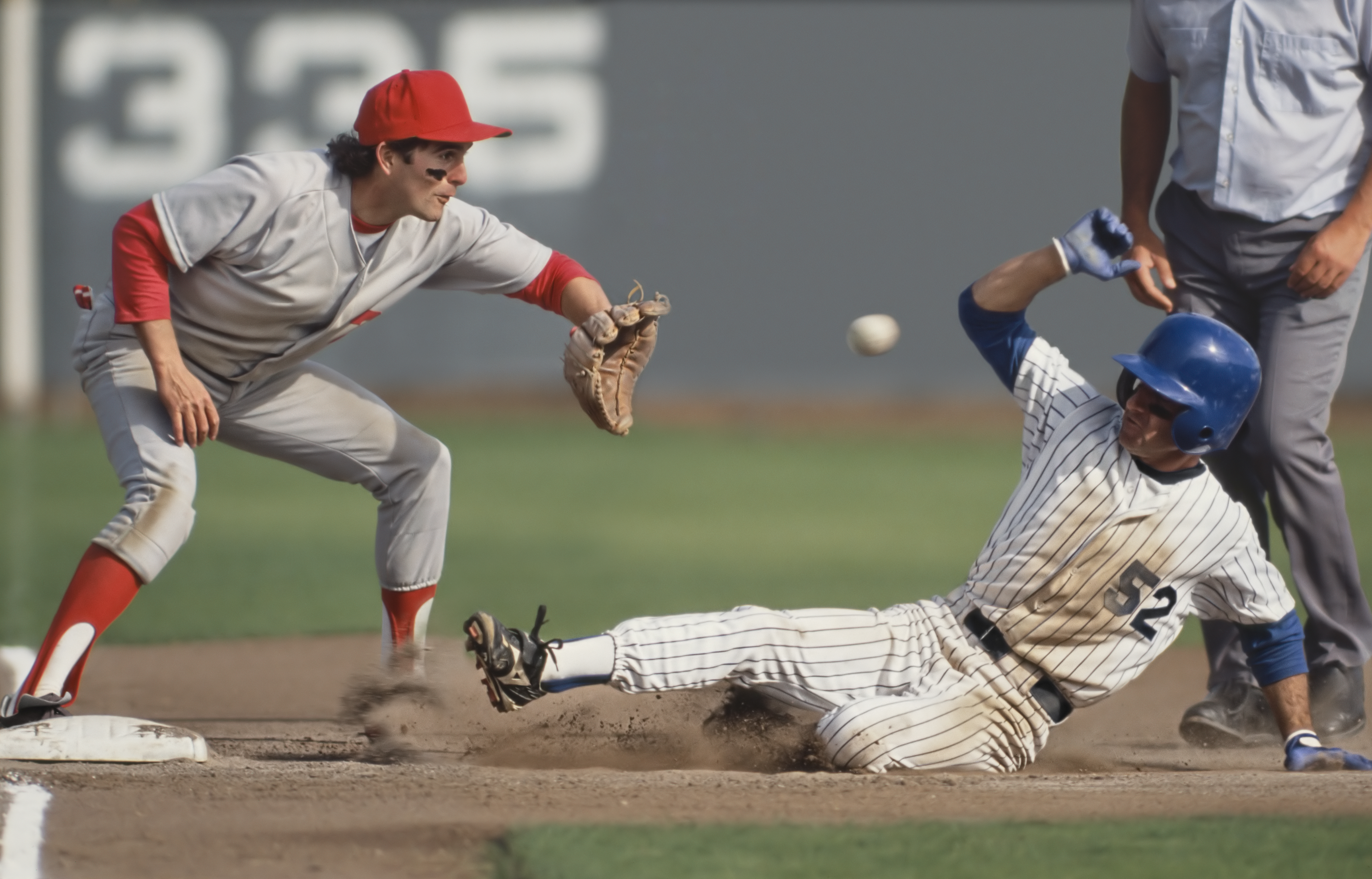 MLB opening day is looming, so the Groupon Coupons team enlisted help from our resident baseball fanatics to help you coupon clip your way around the diamond. No cat fighting, bros.
Memorabilia of your favorite player
David: FansEdge offers up a slew of clothing and accessories, easily sortable by team. Relive the early 80s with a powder blue Ozzie Smith road jersey from Majestic. Don't forget to snag free shipping with a FansEdge promo code.
Bosco: Sammy Sosa was one of the most popular players of the 1990s, and his blue Chicago Cubs uniform still looks great at the ballpark today. Rakuten offers these threads with free shipping on your order.
Favorite vintage hat
David: You can't go wrong with the classic interlocking STL, but in the interest of diversity, Lids has multiple options for the defunct Montreal Expos. The curved-bill adjustable hat is currently available for $24.99, while the more modern straight-bill fitted cap is offered for $10 more. Lids Club members can save up to 20% on either hat.
Bosco: In 1977, the Milwaukee Brewers introduced their iconic yellow-and-blue mitt logo. Known colloquially as "the greatest of all time," this double entendre logo features the team's initials ("MB") cleverly disguised as a baseball glove.
The team retired the logo in 1993, but that doesn't mean you need to retire it from your wardrobe. A fitted hat with this logo can be yours for $34.99. For those that don't want to break the bank, an adjustable version is available for only $19.99.
Must-see game this year
David: If you're like me, protecting your lawn in style is an everyday concern. On May 20, the Cardinals are offering a Yadier Molina garden gnome to the first 30,000 fans age 16 or older. Varmints know better than to mess with Yadi. To save some money, Vivid Seats offers 5% off to customers who purchase tickets to the same home team two years in a row.
Bosco: Saturday night games are rare at Wrigley Field in Chicago—only a handful have been played since its lights were installed in 1988. Not only do the Chicago Cubs host a night contest on Saturday, June 18, but they also play their bitter division rival, the Pittsburgh Pirates.
Must-read books
David: Yahoo baseball columnist Jeff Passan explores one of baseball's most dreaded topics: arm injuries. The Arm: Inside the Billion-Dollar Mystery of the Most Valuable Commodity in Sports is due out April 5 and follows Daniel Hudson and Todd Coffey through their returns from Tommy John surgery, includes an interview with Sandy Koufax, and more. Save 33% on the hardcover version from Amazon, or listen to it for free with a 30-day Audible trial.
Bosco: In 2015, a minor league baseball team offered two baseball writers the chance to run their baseball operations. The Only Rule Is It Has To Work chronicles the experiences of Ben Lindbergh and Sam Miller as they apply their unorthodox, data-driven ideas toward the Sonoma Stompers' quest for a championship. Pre-order the Kindle version of the book from Amazon for $14.99, or splurge on the hardcover version for just over $5 more.