Ahhh, HALLOWEEN! The candy! The decorations! The unsolved riddle of when one becomes "too old" to trick-or-treat! Everyone knows Halloween is the best holiday, and everyone also knows the best part of Halloween is dressing up. Yet, what do you do when the thrill of dressing up as a scary ghoul disappears? Simple: you swap out scary for sexy, and we're here to show you how. First, we found some great costumes at Spirit Halloween (and so can you, with Groupon's exclusive 20% off promo code). Then, we paid a photographer in candy corn and hayrides to snap some before and after pictures of our sexy costume makeovers. The result is the first Illustrated Guide To Making Your Halloween Costumes Sexy, modeled by a random guy we found on the street. Read on, and let's make this the sexiest Halloween this side of the internet!
Costume 1) Bacon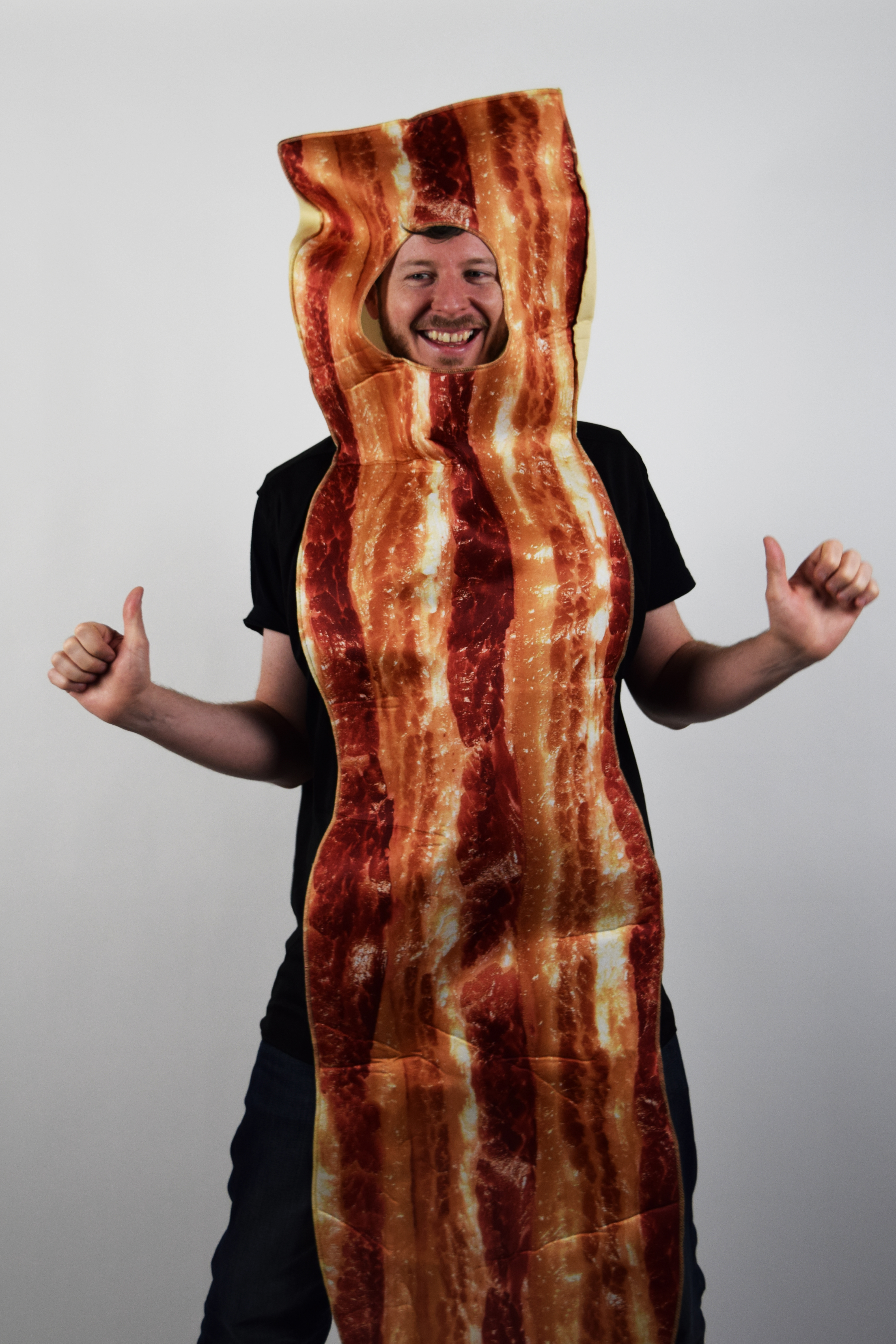 Everyone loves bacon! Wearing this
Adult Bacon Costume
would already make you the hit of any Halloween party, and let's not even talk about what would happen if you dabbed on some bacon grease instead of cologne! But how might you turn this piece of foam painted like a piece of meat into a pièce de résistance?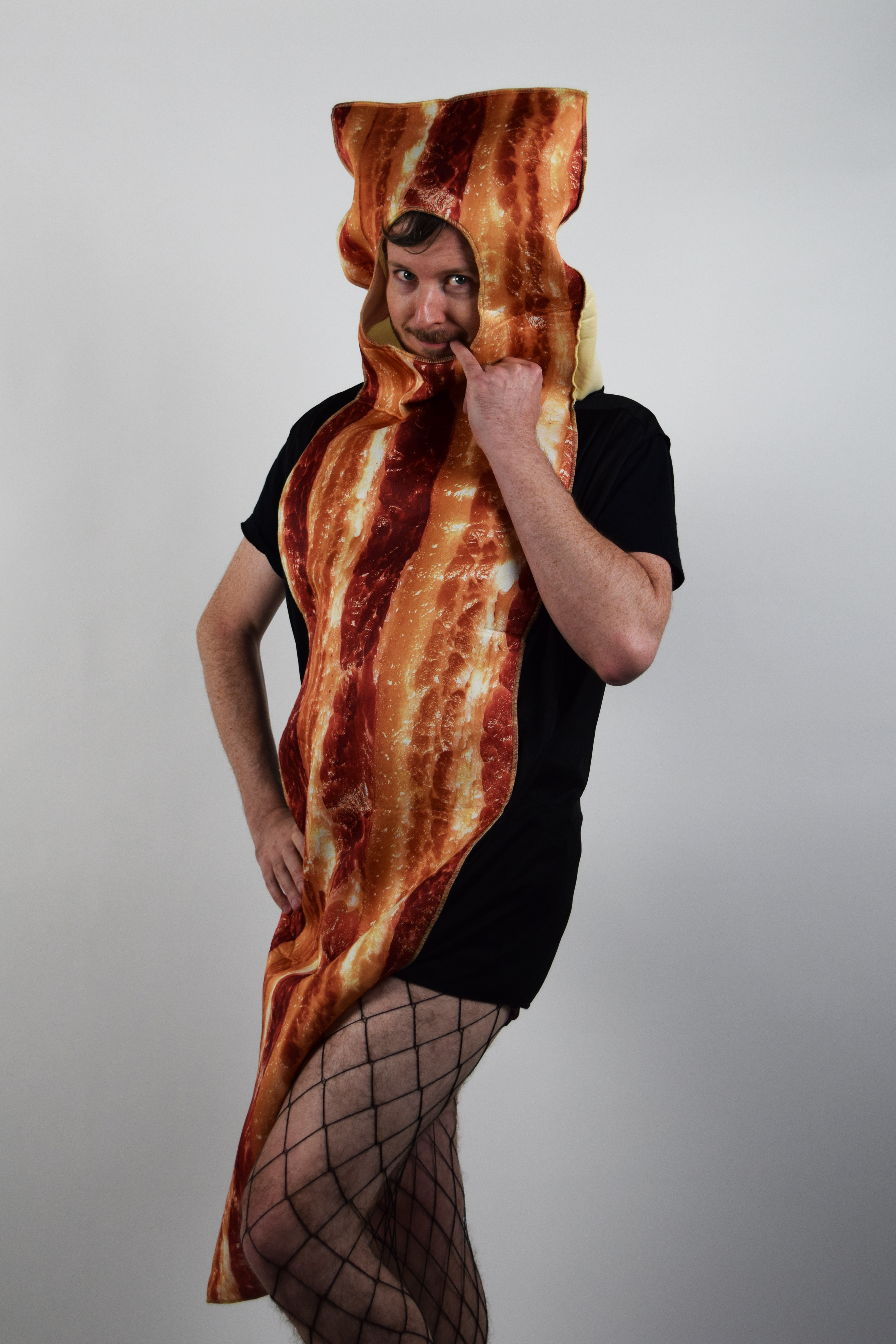 Ooh la la! Now you can shine brighter than grease on frying bacon with these fiery fishnets! This costume is so hot, you won't have to worry about starting any fires—you will BE the fire! A grease fire! Ouch! That's so sexy, it gave me a third-degree burn! Ow ow ow!
Costume 2) Valiant Knight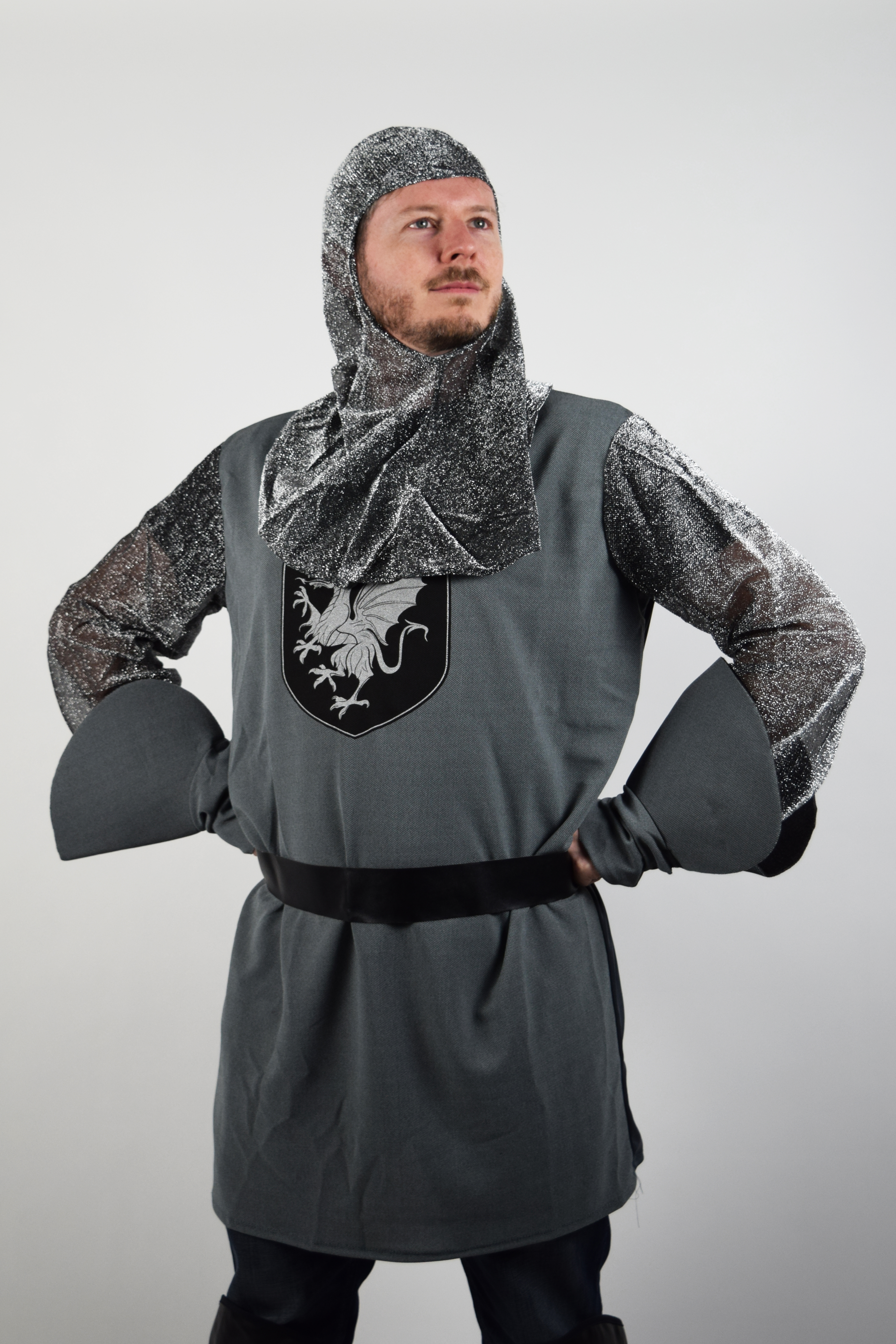 Gotta love this old staple. Everyone loves a good knight in shining armor, even if he's actually just 50% polyester! This Adult Valiant Knight Costume is sure to be a real winner if you play any games involving thrones this Halloween. But how can it win the game of Sexiest Halloween Costume Of All Time?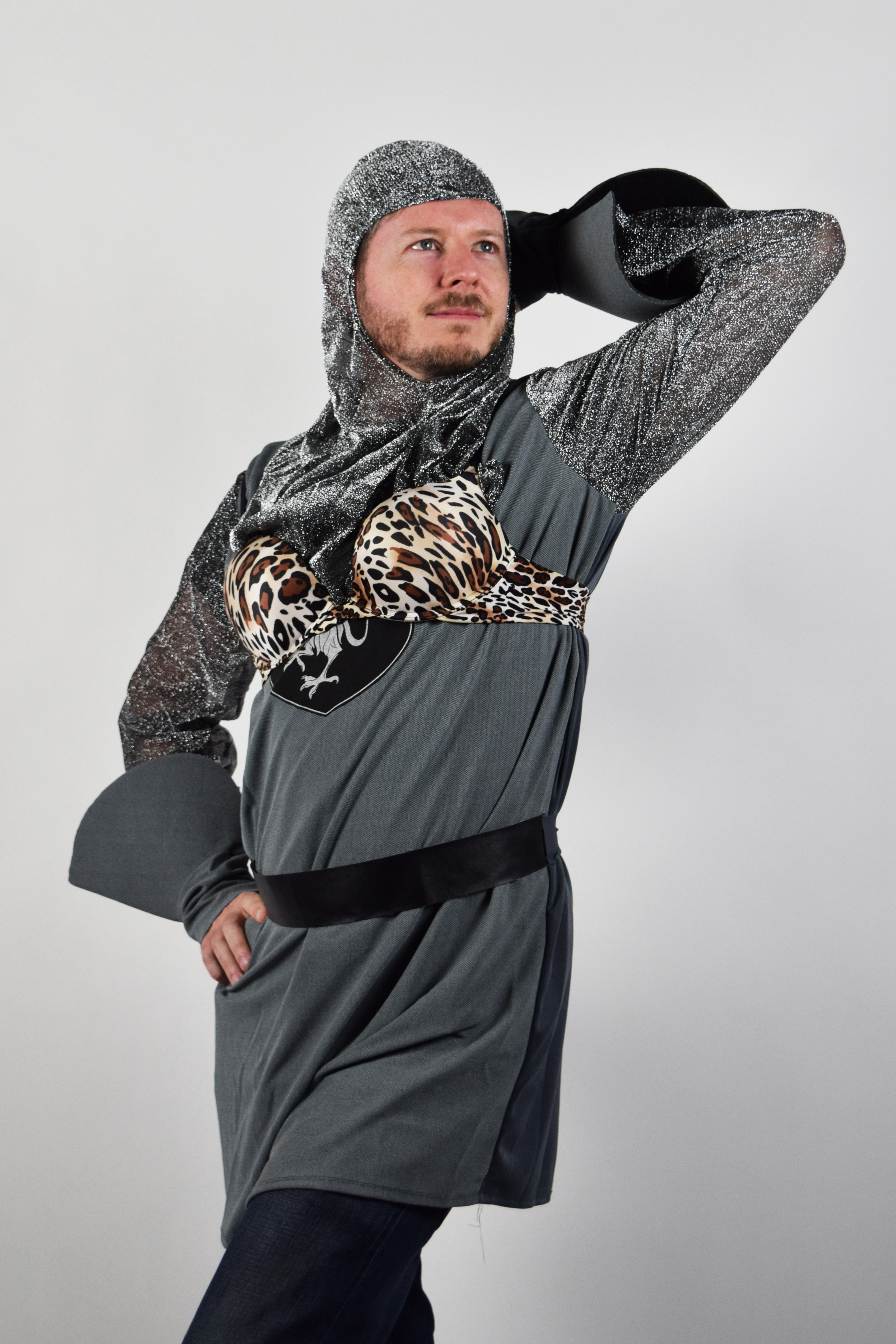 Now we're talking! If there's anything lords and ladies need from Valiant Knights, it's their sensual side. Crack that armor shell and reveal the sexiness beneath by accessorizing your suit with some lingerie that is ON-FLEEK. Now you're ready to slay some dragons, and just plain SLAY.
Costume 3) Librarian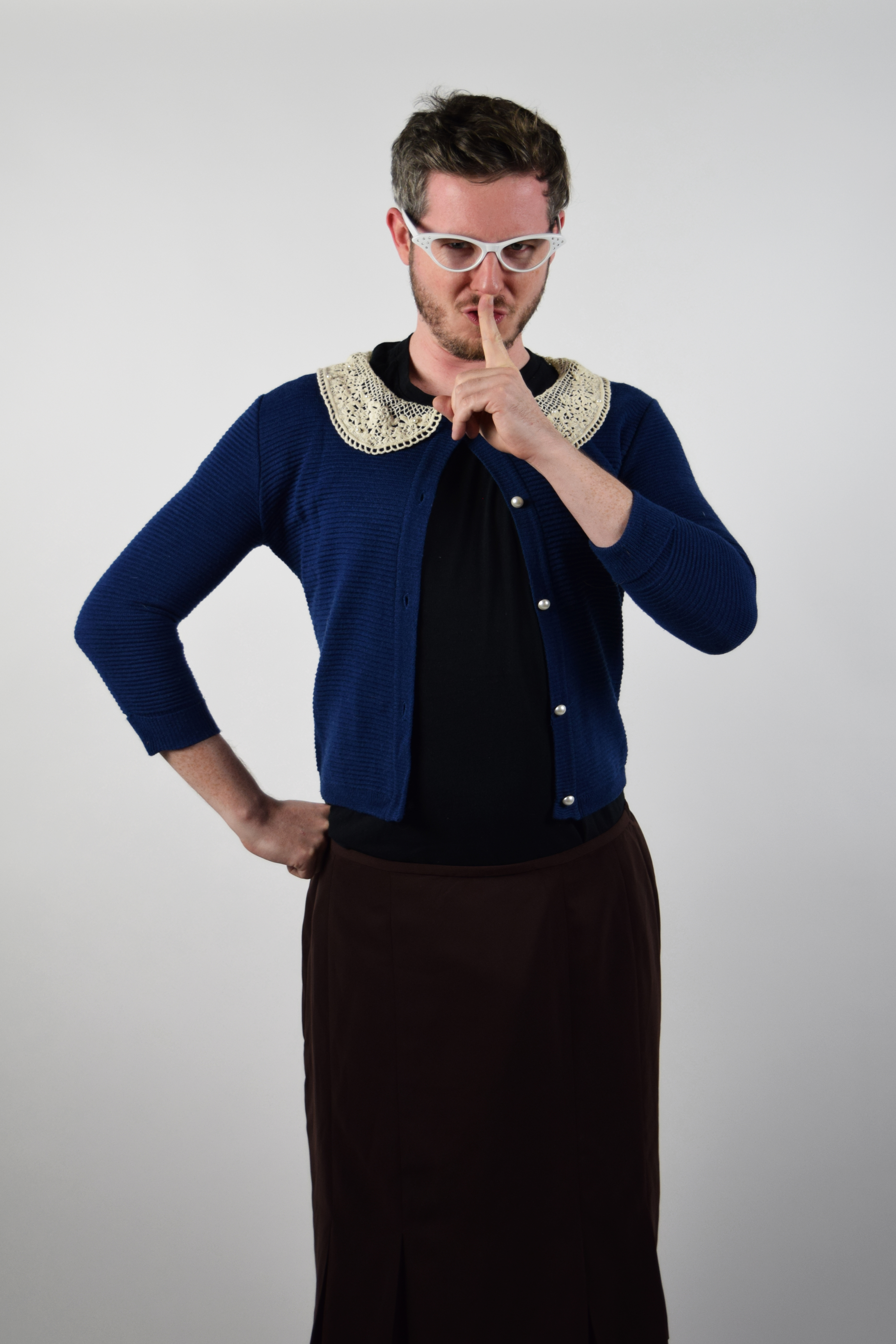 I know what you're thinking. "Libraries stills exist?" Yes, they do. Now I bet you're thinking, "Well isn't everything 'vintage' already sexy these days, though? Particularly those fetching Rhinestone Cat Eye Glasses from Spirit Halloween?" Maybe, but while you were doing that intense brain-talk stuff, we went ahead and sexified this costume so hard, it'll turn all of your questions into answers!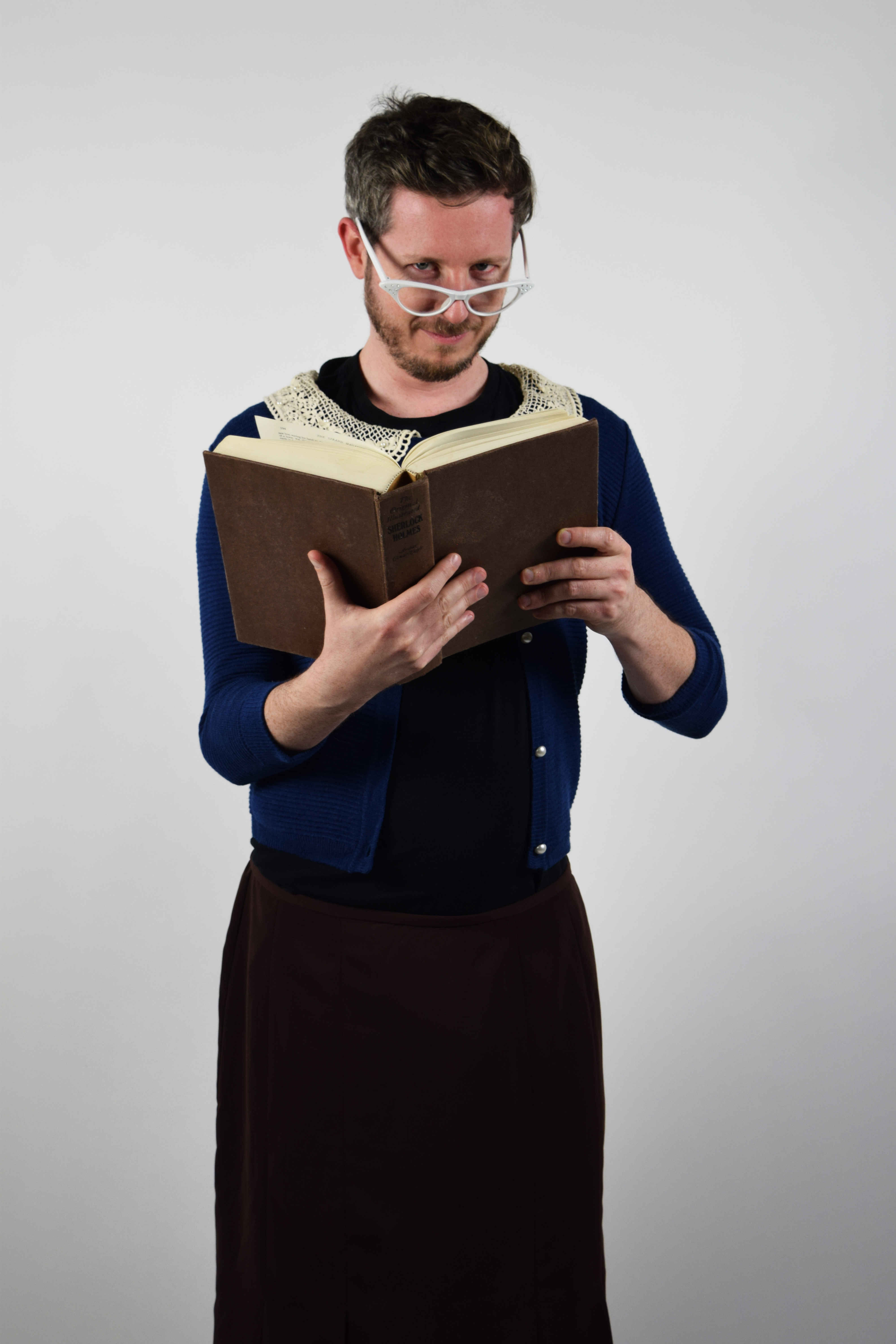 BOOM. What's sexier than reading? How about a librarian...who's reading?! Just add some reading to this costume and you'll have everyone gasping over the size of your vocabulary! Just remember everyone: it's not the size of your vocab, it's how you use it.
Costume 4) Peanut Butter & Jelly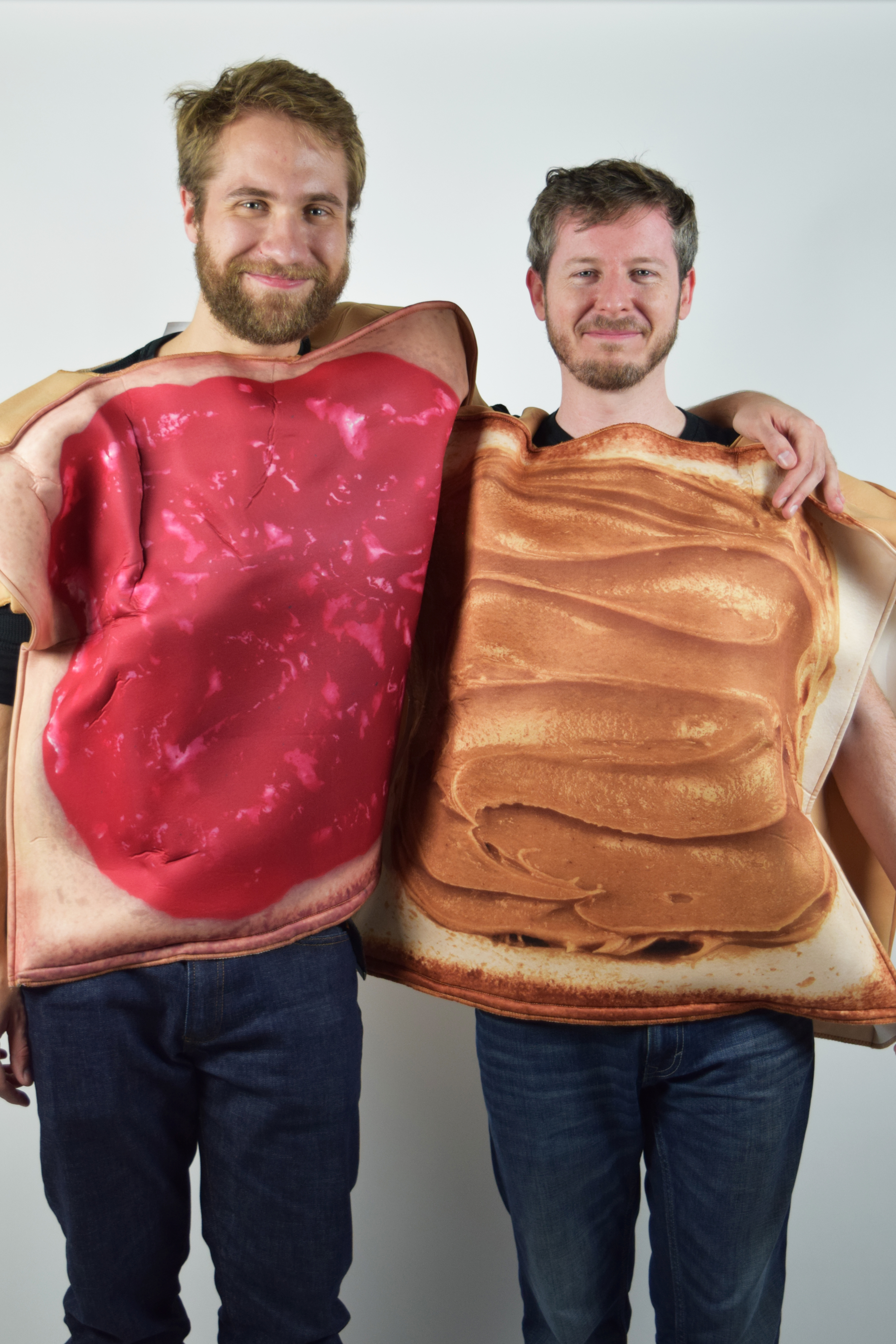 Couples costumes! Dressing up with your friend, significant other, or workplace-proximity-associate can be really fun! Know what it's often not? Sexy. Not even the amazing pairing of peanut butter & jelly as depicted in this
Adult Peanut Butter and Jelly Couples Costume
can strike the right balance of sweet and savory. Unless...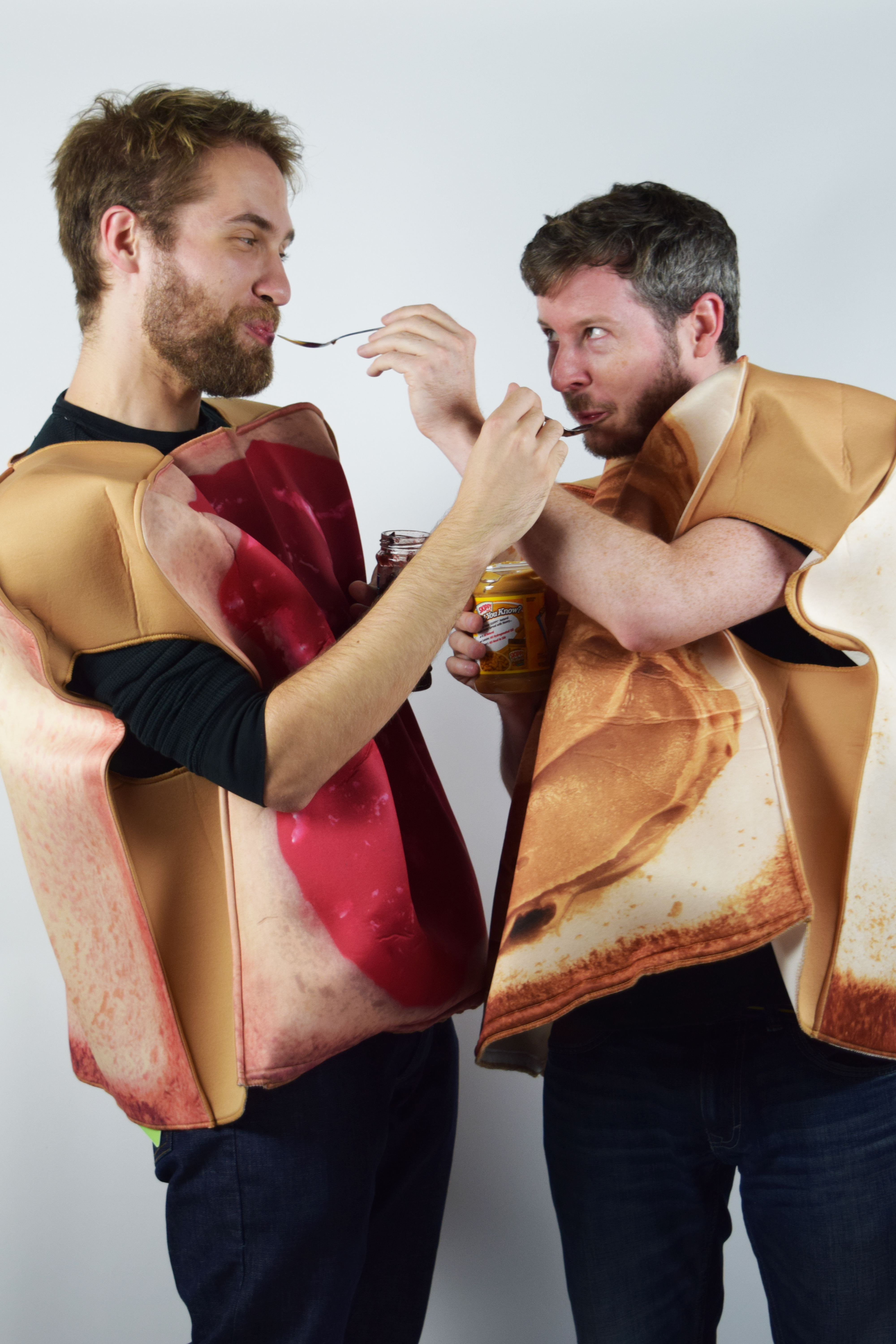 Mmmmm! What's sexier than making sure your friend/significant other/workplace-proximity-associate is well-fed? Spice up your couple's costume by feeding some REAL peanut butter and jelly to each other! You'll truly feel like you're in-character, and the hands-on experience will bring a new level of suggestiveness to your couples costume. Sweet? Yes. Savory? Yes. Sexy? YAAAS.
Costume 5) Puppy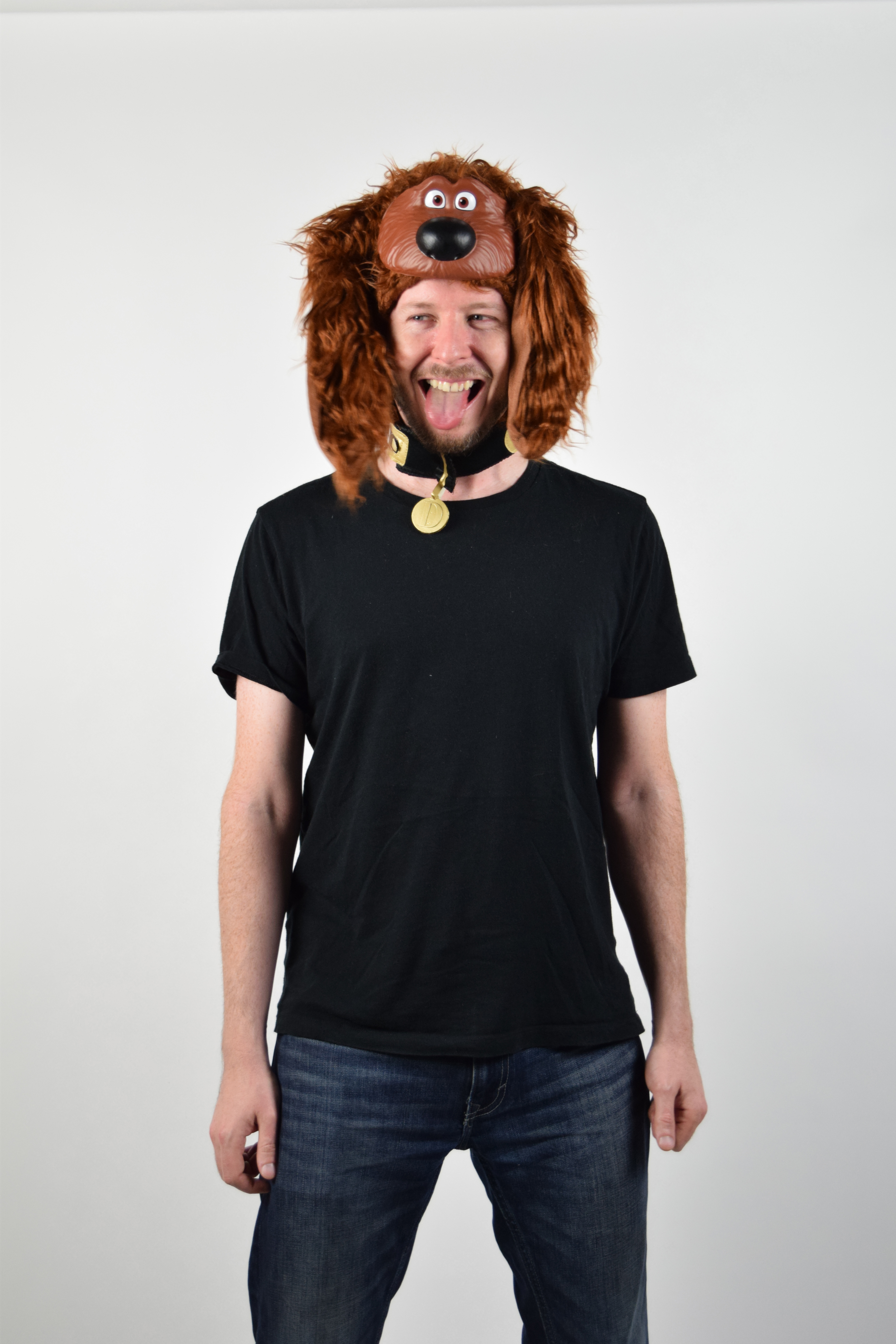 AWWWWW A PUPPY! WHAD A GOOD BOYYYY! YESH YOU ARE! YESH YOU ARRE!...
(Ahem)
...Puppies are great. But while they may be cute, they're not always the first thing that comes to mind when you say (or awkwardly whisper) "sexy" to yourself, no matter how strapping this
Duke Faux Fur Headpiece
makes you look. In that case, what's a dog to do?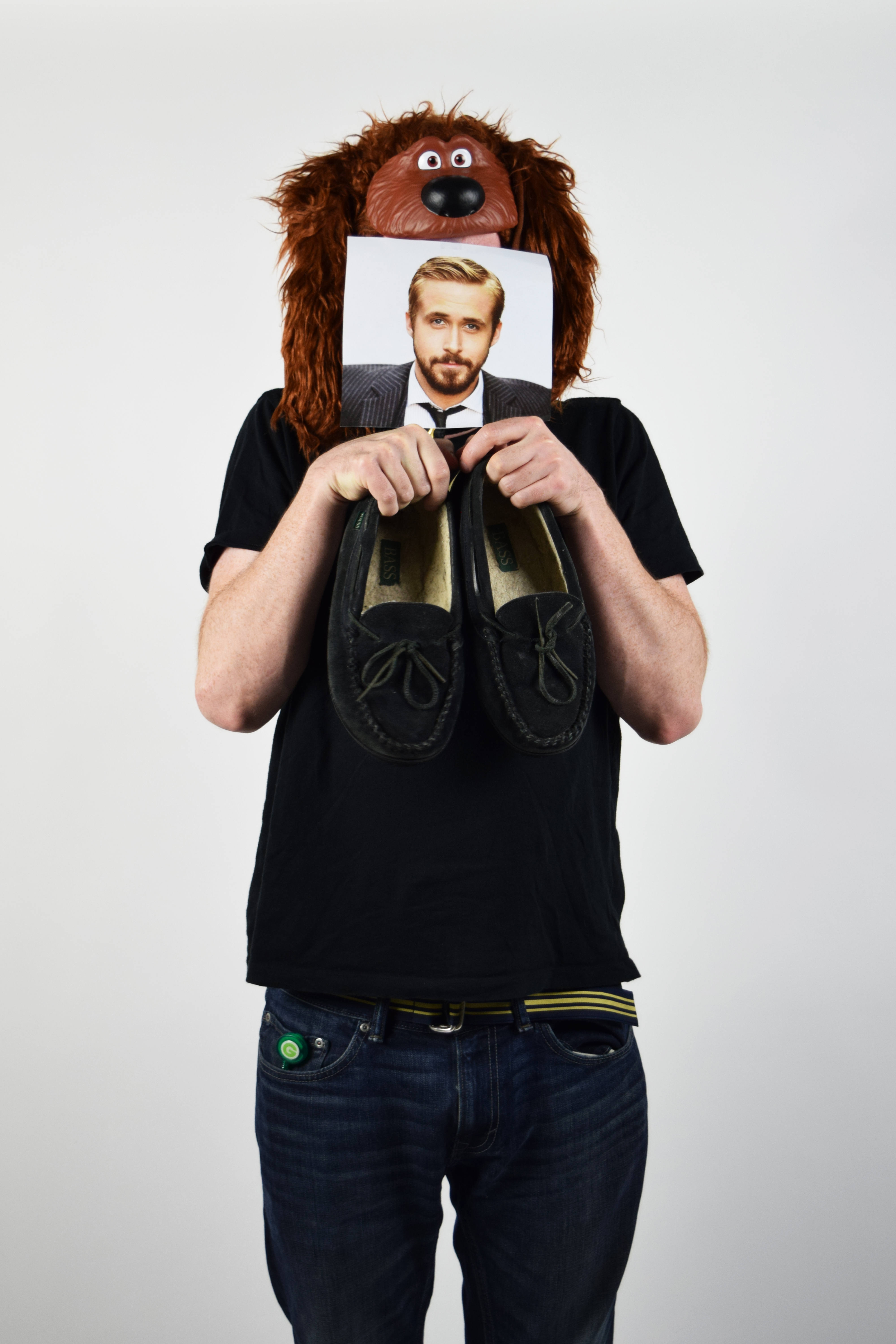 Pup quiz, hotshot! What happens when you combine the two sexiest things in the world: Ryan Gosling and unshakable devotion? INSTANT. SEXIFICATION. This Sexy Puppy costume is super sexy now that it has real puppy-dog eyes and exudes the feeling that he just wants his owner to feel loved. Nothing is sexier than donning this costume and saying, "Hey girl—I brought you these slippers so you don't have to get cold feet when getting out of bed."
Costume 6) Bumble Bee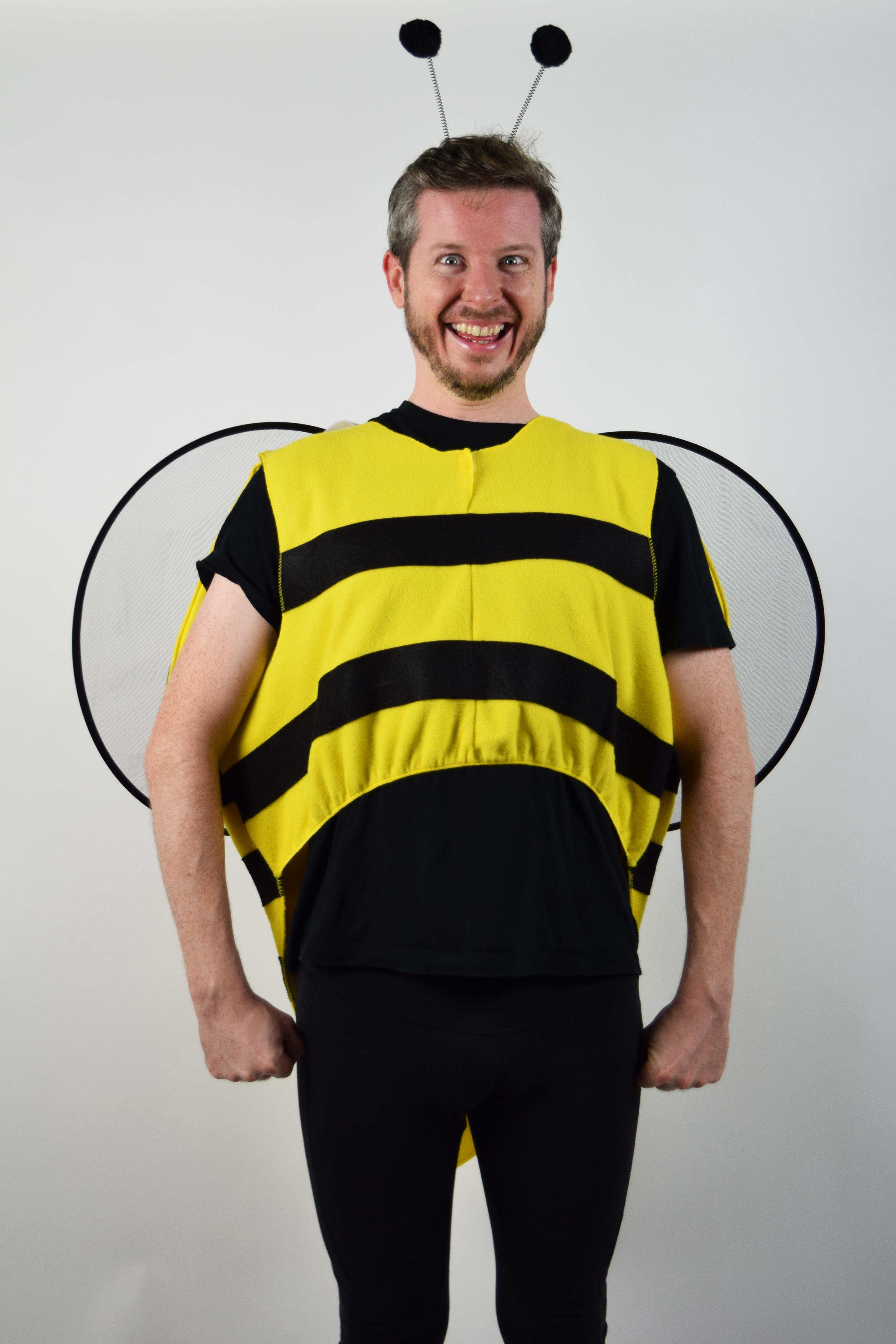 Bees! Super great for the environment, industrious, fascinating....but NOT sexy. The
Adult Bumble Bee Costume
, much like its real-world insect counterpart, stings instead of sings. Plus, they're endangered, and there's nothing sexy about that! So, what could
possibly
be sexy about bees?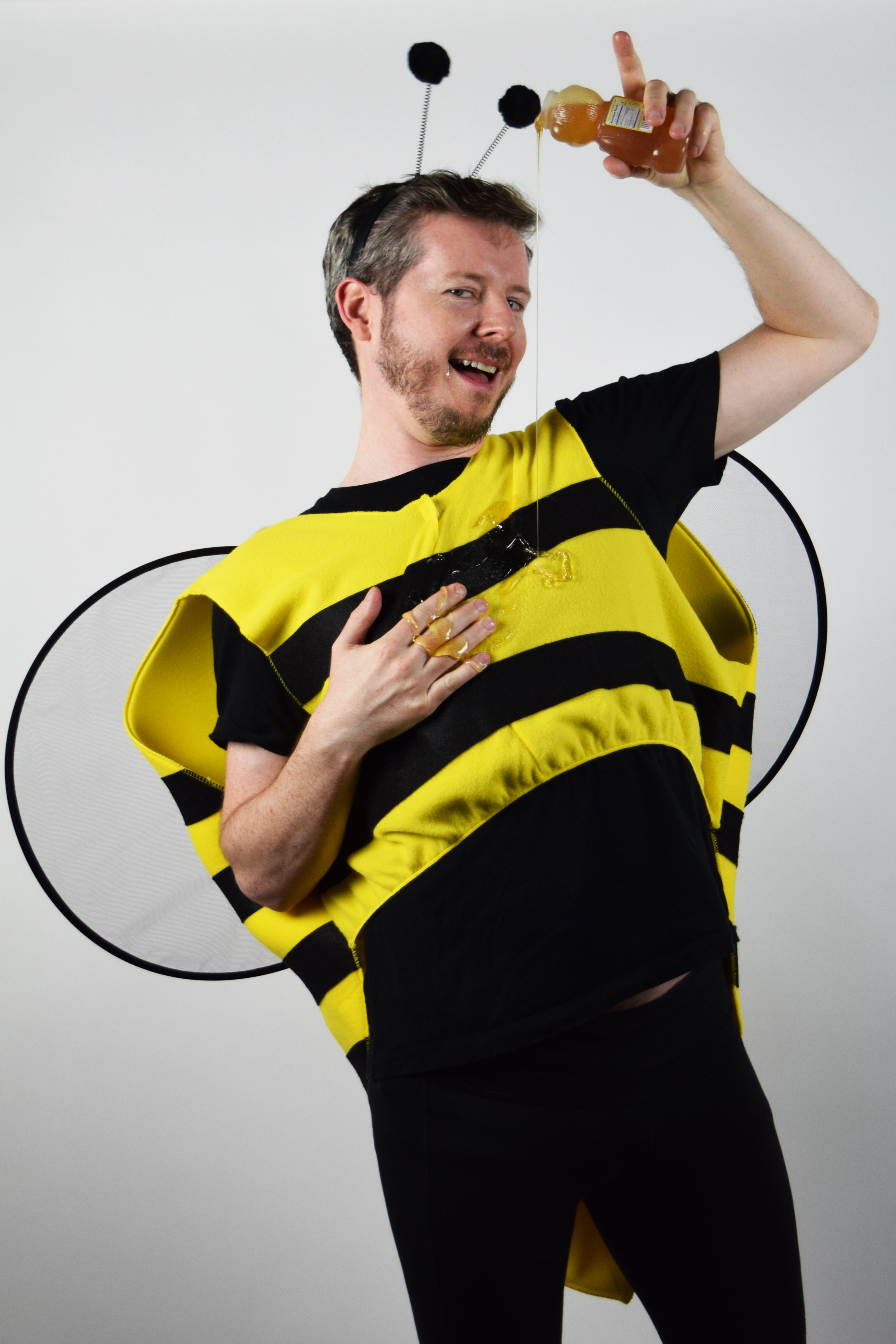 Sustainable honey sourced by local bees,
that's
what! Drip some honey on your Bumble Bee costume to crank its sexiness up to the max! You'll sweeten up any room you're in, and the mouth-watering honey coating will leave anyone who sees your sexilicious costume buzzing for more!
Costume 7) Groupon Employee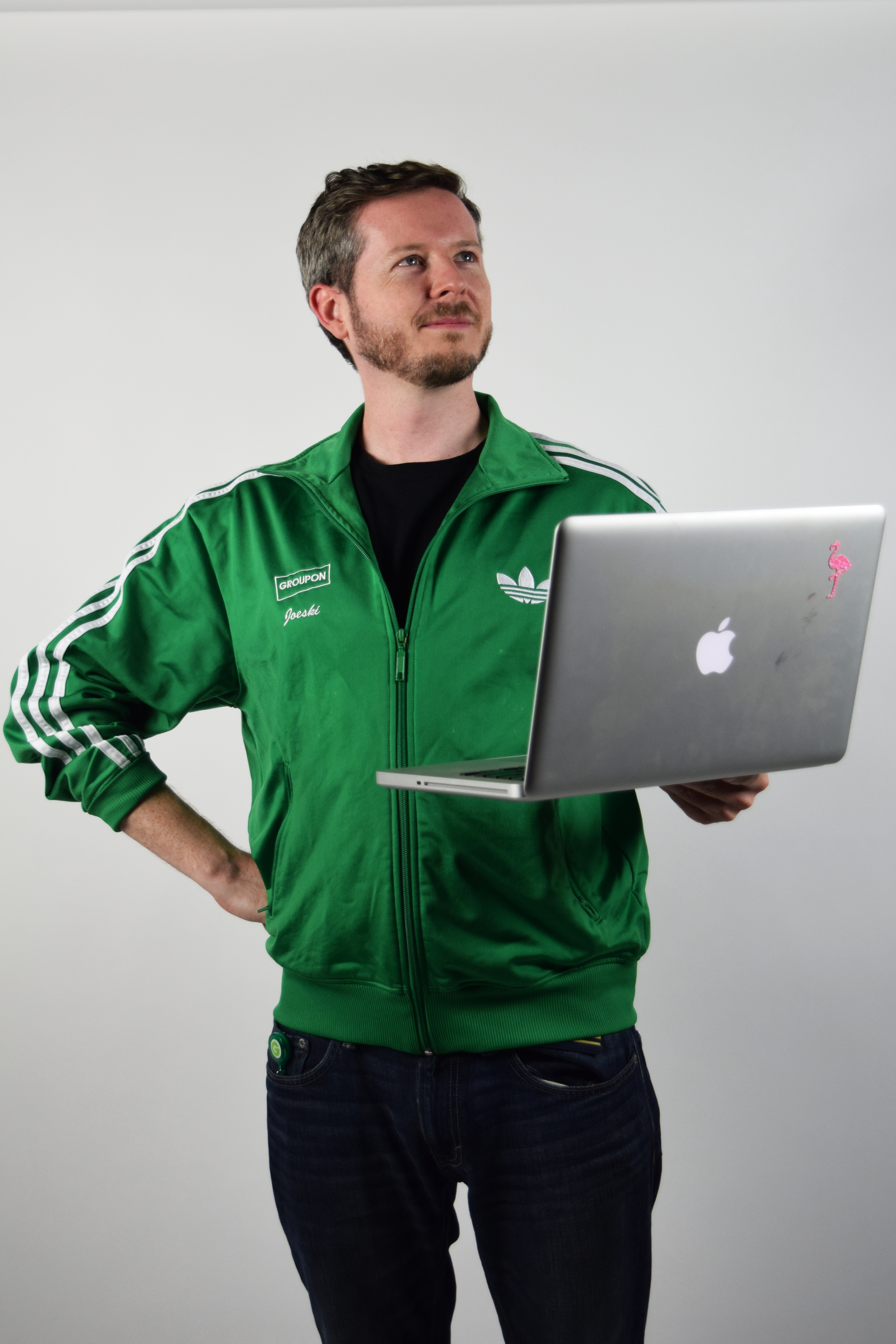 The final costume on our list, we're leaving you with the thing everyone under the sun wants to be for Halloween: a Groupon employee. Unfortunately, Groupon employees are often the farthest thing from sexy. Despite redeeming qualities such as our supernatural abilities to make coupons from lost forms of alchemy and the fetching way we wear green jackets, many Groupon employees experience a lack of sunlight, excessive hairiness in the facial area, and are generally unsightly. Oh, the irony! How can the year's hottest costume simultaneously be the most un-sexy? What can we do to fix it?!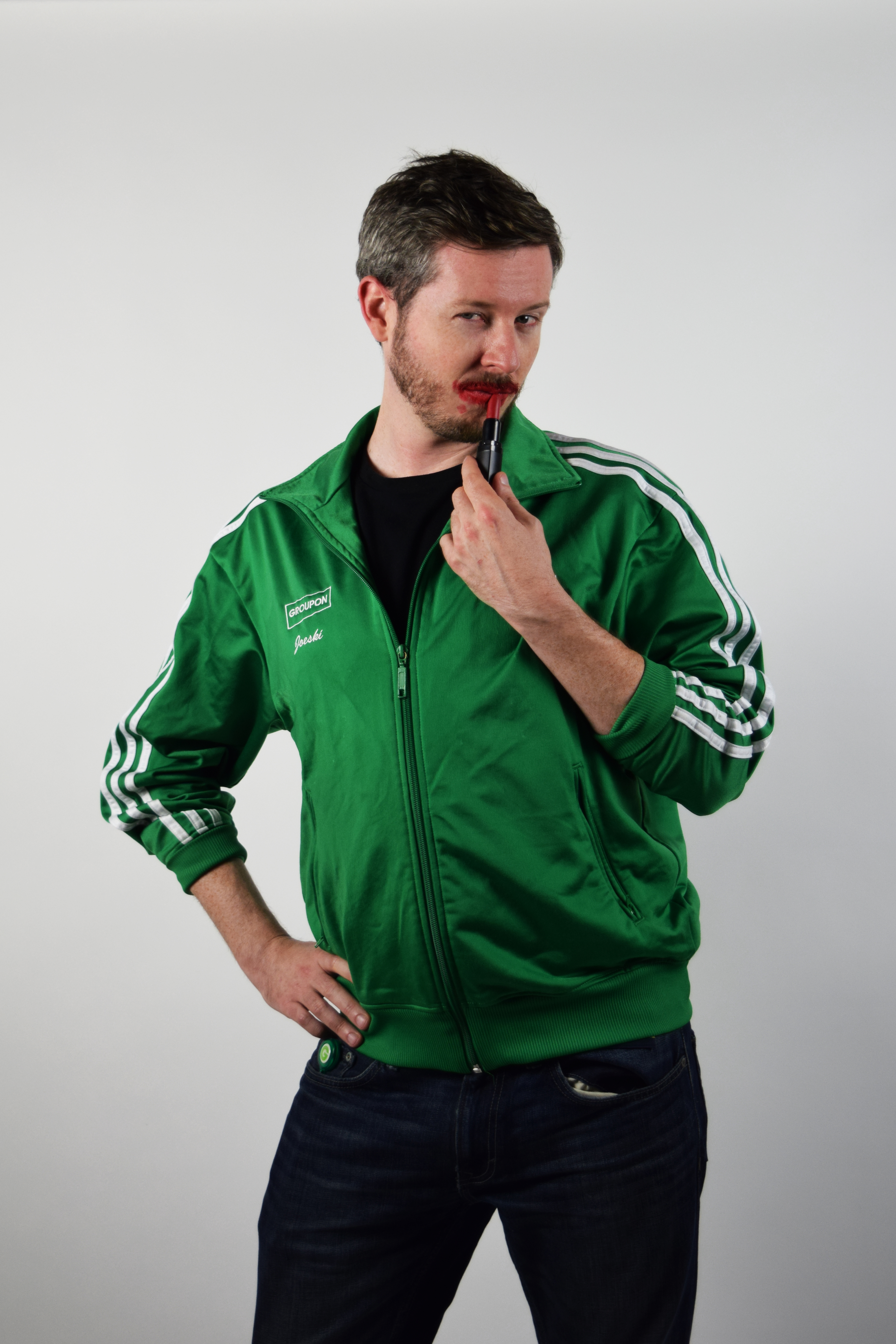 No sunlight? No problem! All you need is to add a bit of color to help that green track jacket pop, and you'll have a Groupon employee costume tailormade to trick, treat, and turn heads and assure you will truly have the
sexiest
Halloween costume of all time.
There you have it! Seven great ways to make your Halloween costume sexier than the endless candy sales on November 1st! For more ways to make you Halloween sexy, be sure to check out our Halloween Coupons Page for tons of great deals, promo codes, and coupons! After all, what's sexier than saving money?
Have a happy, safe, and fun Halloween, from our team to yours!