We've all heard at least a few superstitions about weddings. Rain during your outdoor reception? Lucky. The best man speaking up during the 'or forever hold your peace' bit? Unlucky. But did you know that the very date your wedding falls on could predict how blissful your marriage will be? We've got the lowdown on some schools of thought.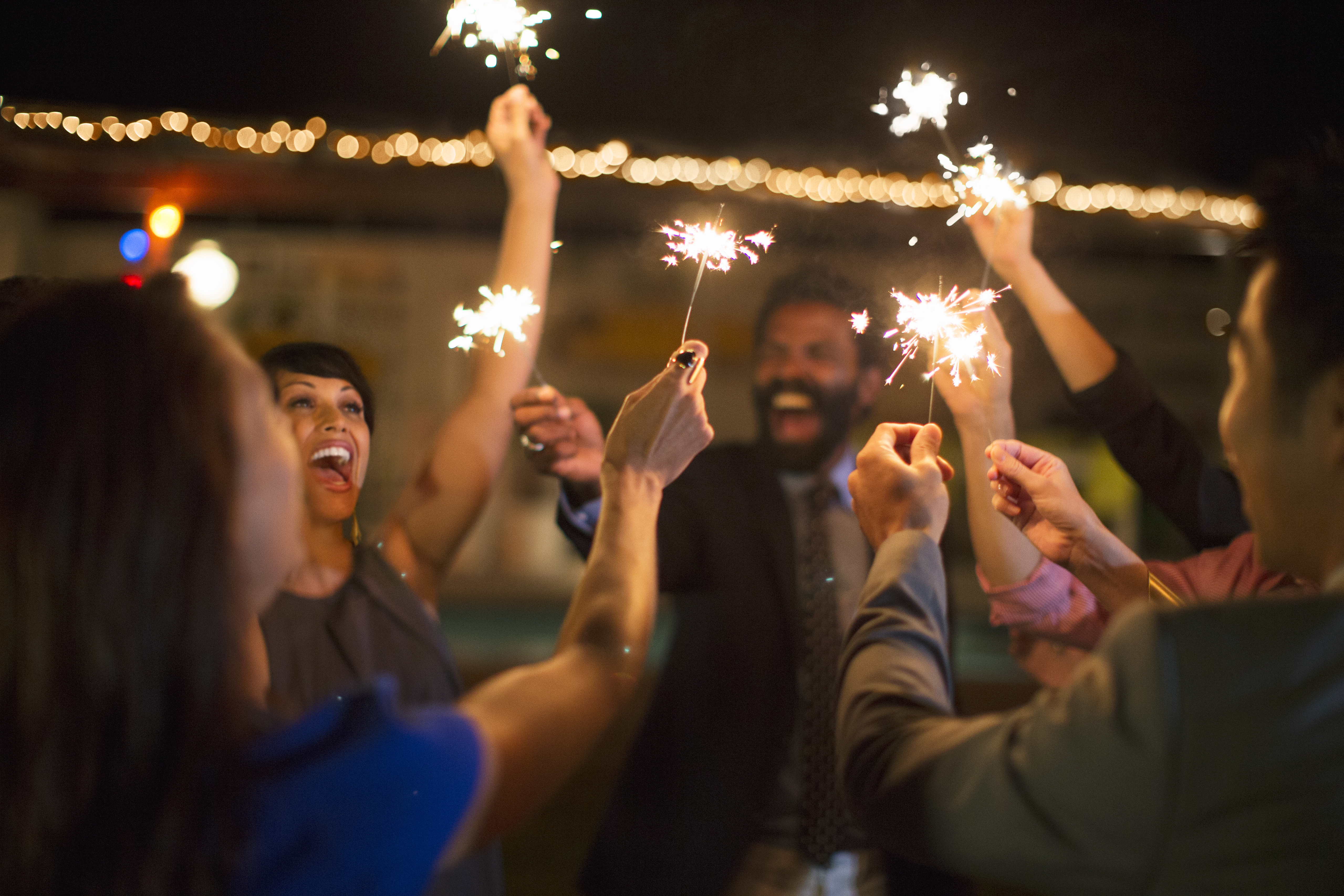 May
"Marry in the month of May, and you'll surely rue the day." This superstition dates all the way back to ancient Rome, when May was the time to pay tribute to the dead. Though this month-long remembrance is not observed today, you should still steer clear of
Memorial Day
if you don't want to share your wedding with a day honoring the fallen.
July
Many nursery rhymes pin July as an unlucky month for weddings, with
July brides
'a trifle quick-tempered'—which we assume means more than the typical Bridezilla. Couples may also have to work harder to make a living than they would if they'd married in a luckier month, such as June or September. But taking in consideration July's temperate weather and long summer break, this is one risk we'd be willing to take.
Valentine's Day & Gimmicky Dates
Love is in the air on Valentine's Day, but it doesn't always lead to a lasting marriage—at least, not
according to lead economists from the University of Melbourne
. In one study, they peg the risk of divorce 18–36% higher for couples who marry on Valentine's Day or special-number dates like 11/11/11. Their proof? They pulled data from over a million marriages and divorces recorded in Dutch registries from 1999–2013.
So When Are Lucky Times To Marry?
Follow Your Chinese Zodiac
The Chinese culture puts a lot of importance on auspicious dates, and it's all according to your Chinese zodiac sign. For example, those born under the Rat and Ox could get married in the month of June, so long as it's not during the Year of the Rabbit. And any year without Spring should be avoided. 
Click here for more insights into auspicious wedding dates
.
Follow The Moon
According to the ancient Greeks, saying your wedding vows on a full moon is key to a prosperous marriage. In astrology, a waning moon (illumination decreasing after a full moon) is considered unlucky, while a waxing moon (illumination increasing before a full moon) lends a better chance at a happier life together.
What do you think about lucky/unlucky wedding dates? Let us know in the comments!