Vampires. Witches. Kittens. Some costume ideas have held up over the years, and some, thankfully, have gone the way of rotting, kicked-over pumpkins. Here's a look at some of the costumes of Halloween's past (modeled by your trusty Groupon Coupons team), along with what's trending today.
Then: Cowboy, modeled by David Now: Star Wars character, $28+ at Target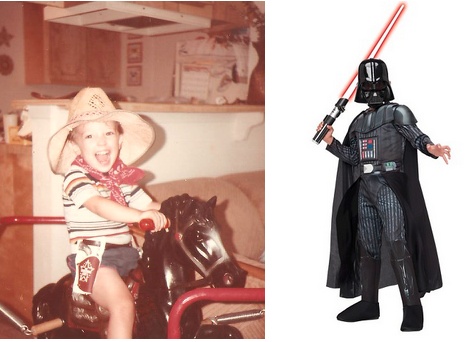 Six shooters are no match for lightsabers in the fight for favorite costume accessory. Anticipation of the upcoming film also makes 
Star Wars
characters a popular choice for kids.
Then: Angel, modeled by Carolyn Now: Princess, $12 at Walmart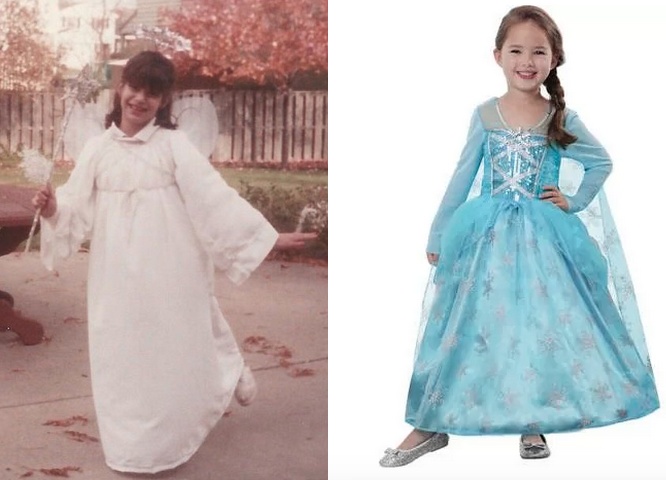 Do angels carry magic wands? This one sure did. While angels may still make the rounds as Trick-or-Treaters, princesses (traditional, fairy, and of the 
Frozen
 ilk) will be a much more common sighting this year.
Savings tip: Check here for Walmart's in-store coupons.
Then: Superman, modeled by David Now: Batman, $44.99 at Kohl's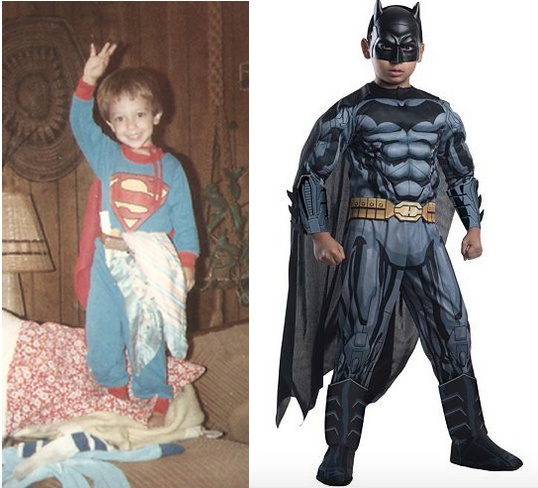 There may be a few more
Batman
s than 
Superman
s this year, but superheroes of all stripes remain a popular choice for kids.
Then: Bride, modeled by Anne Now: Zombie, $19.99 at Walgreens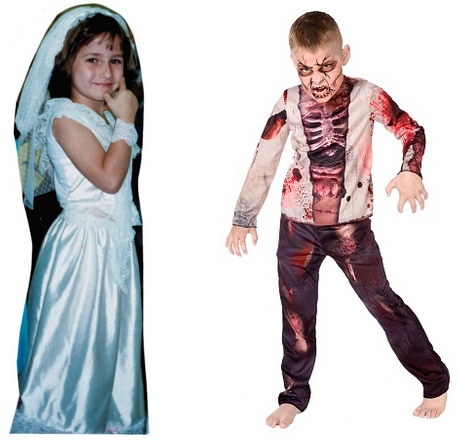 "My feminist self is disappointed with my young bridal self," says Anne. Bridal costumes not striking your child's fancy? There's an easy way to revamp it for modern times: Zombie Bride.
Savings tips: Check here for Walgreen's in-store coupons.