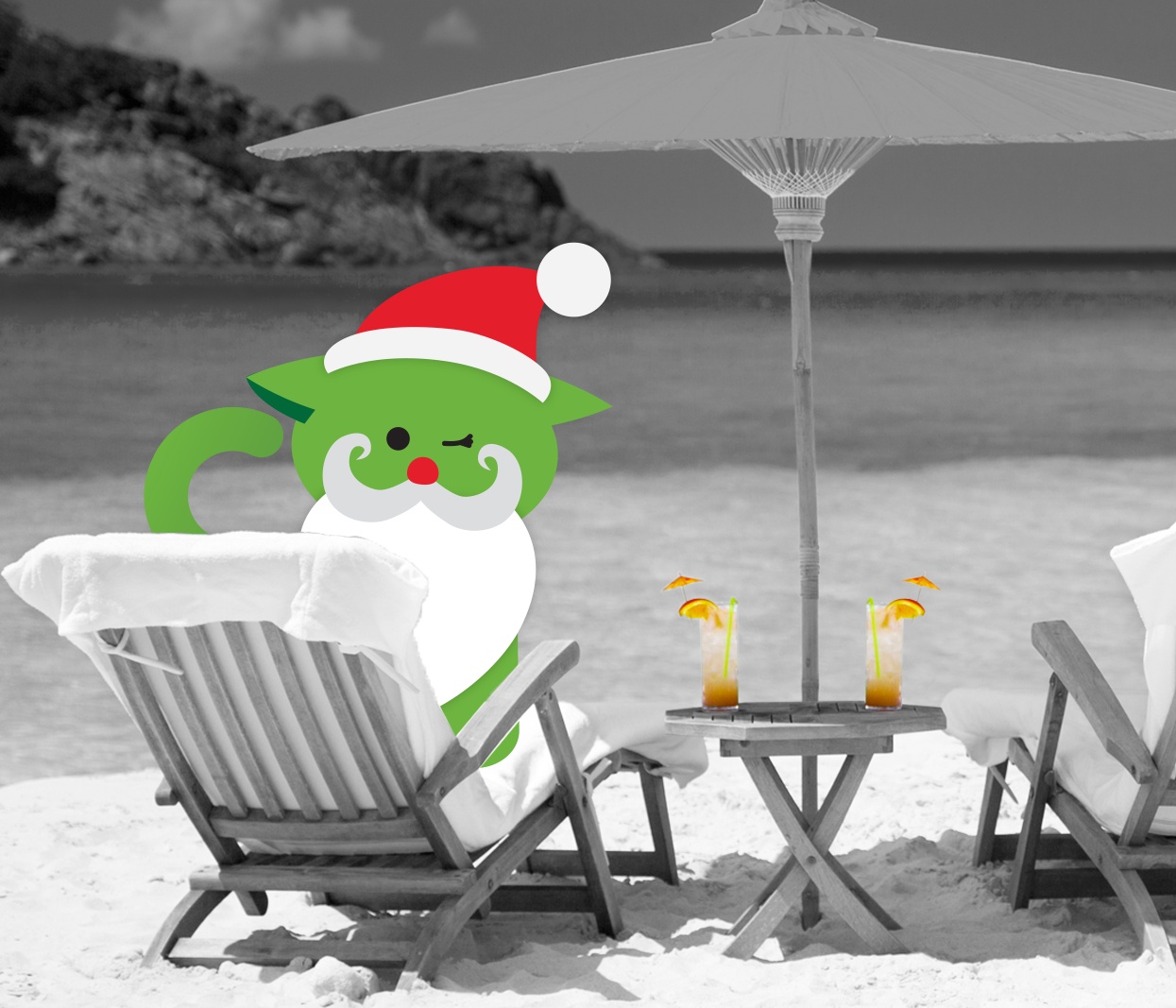 Today's guest post is by Rudy, the Red-Nosed Cat.
Aloha from the beaches of Waikiki! Rudy here. No pussyfootin' around, folks, 2016 was busier than a one-eyed cat watching two mouse holes. I picked up golf (despite my bad back), attended six weddings in four different states, and even managed a quick trip to see my family in the Big Apple to see Hamilton!
This year I opted to vacay for the holidays since I've been a real sourpuss. I bet some of you haven't even thought about holiday travel, though, and it's about time you did. Don't worry; my nose and I will help lead you to the best deals!
Car Rental
I can't drive but some of you can.
Flights
Pounce on these cheap flight deals and stack your savings.
Hotel
I don't stray from staying with family, but when I can't, I book these deals for the purrfect place to catnap.
Package Deals
Be a copycat and get your tail in a lounger, pads in the sand, and whiskers in a Mai-Tai.
Airport Parking
Don't have anyone to ferry you to the airport like a real fat cat? Save on airport parking here!