Today's guest post is by Rudy, the Red-Nosed Cat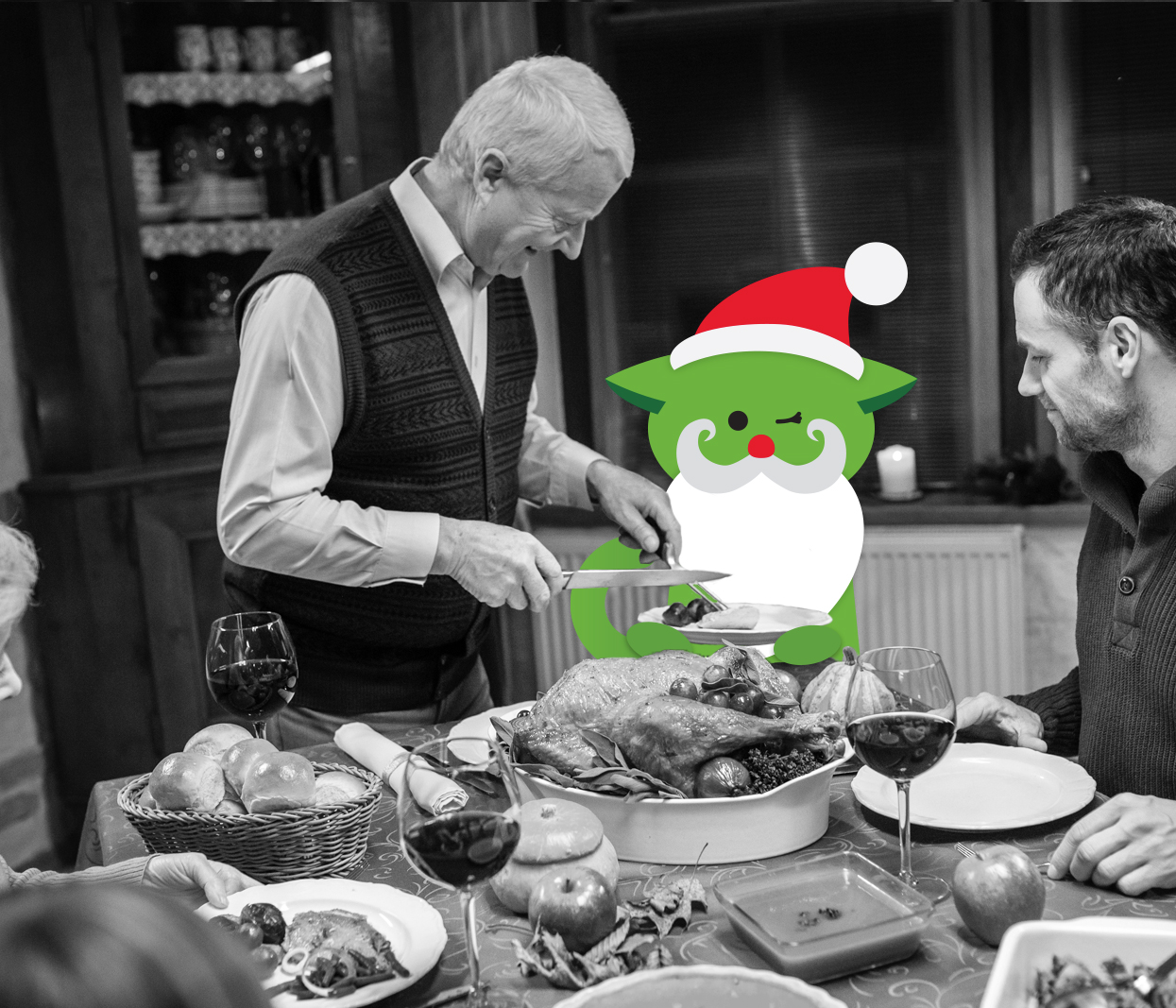 Rudy here, again! My
travel
 plans worked out and I'll be back in the Big Apple with my family for Thanksgiving this year. As you can see in the photo from last year's turkey day, my lack of an opposable thumb doesn't prevent me from taking part fully in all the food and festivities. This year, I'm in charge of organizing the annual family football game and hunting down unique food items and cooking tools, just like I did in my feral days. Was thinking I'd share with you some of my favorite Thanksgiving essentials! Follow my nose to these great finds:
Thanksgiving Dinner
I've sniffed out some delicious prepared foods that add more interest to meals, as well as
purrfect
kitchen and cooking tools.
Gather 'Round
My family pays curiously close attention to the table settings because they "want to make everything feel special" (I'm just happy with an elevated round bowl!). Colorful placemats and nice dinnerware sure do make the table look nice, though.
Post-Turkey Time
Are you ready for some FOOOTBALLLLL?!!! I am! My family tried to ban me from play because I'm reckless (something about number of lives), but even so, maybe your family would prefer to do something else, like play board games or watch a movie.
For Surviving Your Family
Not every Tom, Dick, and Jerry enjoys their crowder. Want a moment alone or some time away? Pounce on these offers.
Enjoy your Thanksgiving!