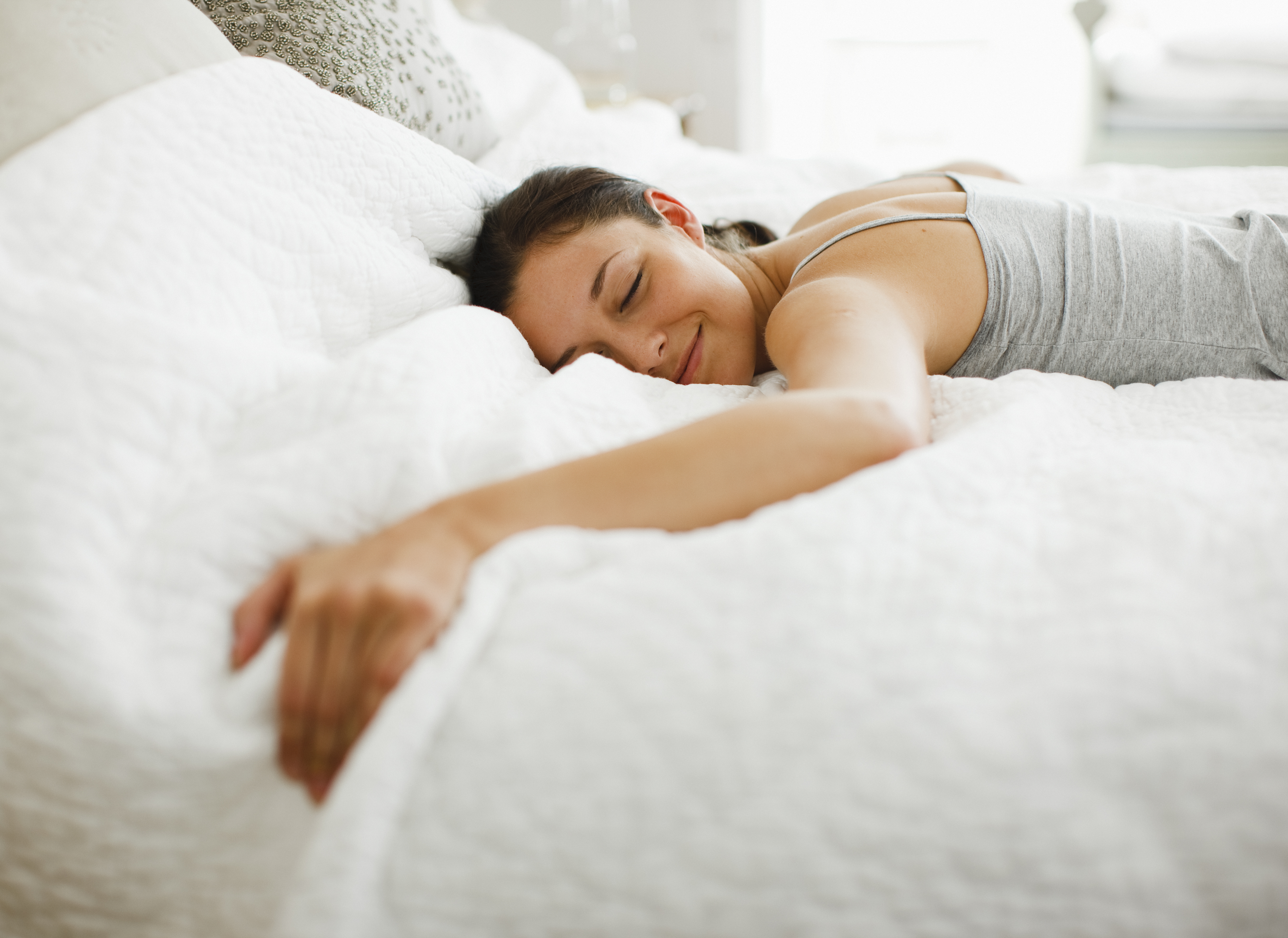 Memorial Day brings with it a veritable heap of mattress deals. But choosing from these mattresses can be tough, especially when ordering online. Here are some tips that will have you clicking the buy button with confidence.
Do Your Research
Don't be fooled by their uniform boxy appearance: mattresses can look completely different beneath the surface. Some are made with coils, some contain innersprings, and others feature memory foam. And each type of construction comes with its own set of benefits. Here are just a few to consider:
Pocketed coils: the coils move independently, conforming to your shape

Innerspring: more affordable option made of steel core constructions; ideal for side sleepers

Memory foam: conforms to your shape and distributes weight evenly, eliminating pressure points

Hybrid: pocket spring core gives resistance, while foam surface conforms to your shape
Get Some Opinions
If you have a partner or a spouse, make sure to ask them what they like about your current mattress and what could be better. You can also read online reviews and gather opinions from friends. Another option is visiting stores like Macy's, JCPenney, and Sears to test out different brands and levels of firmness, and then looking for similar models online.
Figure Out Your Budget
You spend ⅓ of your life sleeping, so a mattress that makes you toss and turn at night can have a huge impact on your quality of life. That's why it's important to find the best quality of mattress for your budget. One way to stretch your dollar is to look for online coupons, such as this Sleepy's promo code for 10% off.
Consider Eco-Friendly Options
If you'd like to reduce your mattress's carbon footprint, you might consider purchasing from companies like Keetsa. The mattress manufacturer prioritizes eco-friendly practices every step of the way—from using BioFoam (a type of memory foam that uses 16% less petroleum oil) to packaging its mattresses so compactly that they fit in the back of a standard vehicle.
Read the Fine Print
Finally, wherever you decide to buy a mattress from, there are some key questions you should ask. Is shipping included? Will the company take away your old mattress? What's the warranty and return policy? Make sure you're ordering from a trustworthy source and that you've read the fine print. This will make for a more positive shopping experience... and a better night's sleep.
Ready to take the plunge? Find great deals on mattresses, home goods, clothing, and more with our collection of Memorial Day coupons.