Choose Between Two Options
$22 for one personalized, self-inking rectangular stamp, including shipping ($52.90 value)
$29 for one personalized, self-inking square stamp, including shipping ($55.90 value)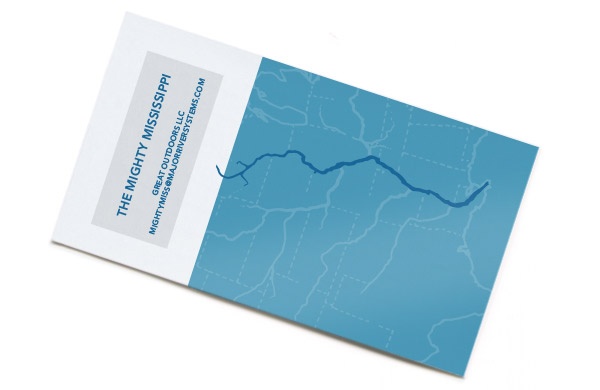 Business Card Ideas from Things That Don't (But Should) Have Business Cards
Thanks to these tips, the Mississippi River is rolling in referrals.
2712 Designs
2712 Designs makes it easy for you to leave your mark on the world—in the literal sense, at least. Using lasers, the company can personalize almost any material with initials, names, addresses, and logos. It has emblazoned everything from cutting boards to children's puzzles, lending each product more character than a mass-produced version. 2712's self-inking stamps also add flair to letters and gifts, saving writers the many hours it takes to perfectly replicate their signature on every thank-you card.
Customer Reviews
Great stamp! :)
Cynthia C.
·
June 7, 2016
Great product at a reasonable price. Easy to order
Directions were simple and adequate to order my stamp! Thanks!!