Choose from Three Options
$165 for a full-auto, modern machine gun rental package for two ($230 value)
$325 for a full-auto, modern machine gun rental package for four ($460 value)
$469 for a full-auto, modern machine gun rental package for six ($690 value)
Each person's package includes:
Range access
Instructor on premises
Choice of advanced weapon rental
Access to the MP5, AK-74u, M4, suppressed M4, Kriss Vector, P90, Sig MPX, AAC Honey Badger Clone, and Glock
Two magazines of ammo
DTECH ARMS
"Train smarter. Shoot better." That's the motto at DTECH ARMS, whose instructors work with all levels of shooters: beginner, intermediate, and experienced. They help people learn to shoot such firearms as an MP5 and an M4. Read on for some tips before heading to the range.
Groupon Guide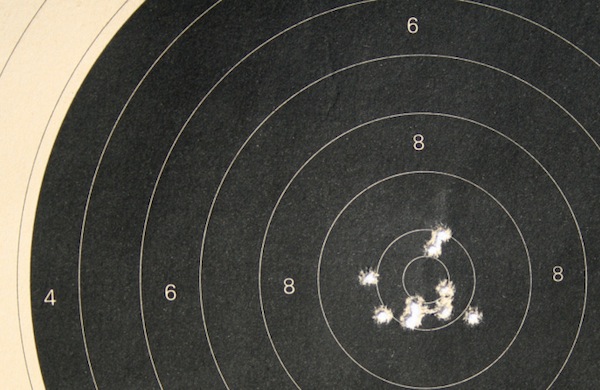 Shooting Range Tips for Beginners
'Never wear a V-neck when firing a pistol,' and other shooting range tips.