Choose Between Two Options
$35 for a kids' firearms-safety class for one child 6–14 years old ($75 value)
$59 for a kids' firearms-safety class for two children 6–14 years old ($150 value)
Class consists of 30 minutes of safety instruction and 30 minutes of range time. Firearm rental, ammunition, targets, and safety gear are included. Parents or guardians must be present throughout the class.
Family Firearms
The Range
Nine shooting lanes with distances of up to 15 yards
Accommodates calibers of up to .308
Rapid fire and drawing from holster permitted in designated lanes only
The Rentals
Handguns such as a .22-caliber pistol
Automatic rifles
Firearms with suppressors
At a Glance
As their business name suggests, Family Firearms' team wants customers to feel comfortable and secure at home. To achieve this goal, they host social shooting leagues as well as group classes, including a first-time shooting clinic and a firearms-safety course for kids. The facility also encompasses a retail shop, where staffers can help people browse and select pistols and rifles to suit their needs.
Groupon Guide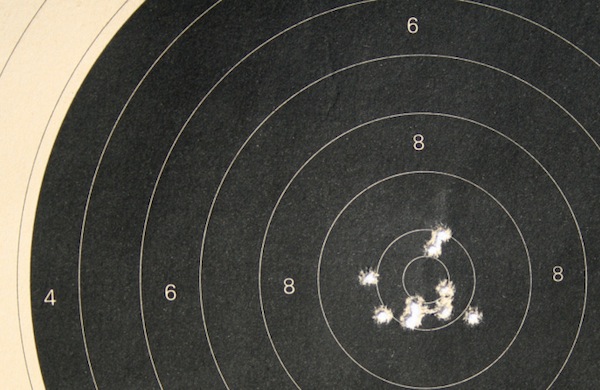 Shooting Range Tips for Beginners
'Never wear a V-neck when firing a pistol,' and other shooting range tips.
Customer Reviews
Family Firearms is awesome. The class was great and the range is excellent. Friendly and very knowledgeable staff!!
Anne Murphy M.
·
November 28, 2016
Very inf
James R.
·
November 25, 2016
They were very informative and an excellent value.
Jeffery S.
·
November 18, 2016
1