The Deal
$100 for $200 worth of sailing in Pine Beach
Groupon Guide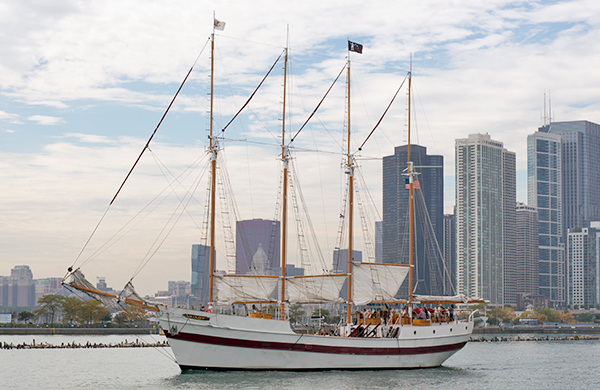 Five Sailing Facts That Are Actually Sailing Myths
We found sailing facts that aren't facts at all.
Jersey Shore Sailing LLC: Things to Know
Eric W.Hess, Sr. is a US Coast Guard-certified captain and master
Captain Hess is a certified instructor with the American Sailing Association
He teaches kids and adults
He teaches people to "sail with the wind"
He sails at sunrise, sunset, and during the day on Toms River and Barnegat Bay
A Chat with Jersey Shore Sailing LLC
What services does your business offer and what makes your business stand out from the competition?
No one is too young or too old to learn to sail, according to the ASA-certified sailing instructor. Kids, families, and dogs are all welcome on Pequod, a 31-foot Hunter sailboat, complete with creature comforts.
What is the experience customers can expect?
They can sail the boat, under the captain's guidance, or simply relax and enjoy the scenery. Sail adventures are available daytime and evening.
What was the inspiration to start or run this business?
The captain has been sailing all his life. He believes everyone should learn to sail and enjoy the beauty of nature. His motto is "Sailing is dancing with the wind, and God leads."
What do you love most about your job?
I love sharing the beauty and mystery of sail with people of all ages. There is a moment of epiphany that novice sailors experience. It's a wonderful thing.
Customer Reviews
Capt. Hess was very kind and he is an excellent teacher. It was a wonderful experience.
Fabiana C.
·
November 16, 2016
This is our second trip and every year it is a wonderful experience.
Melinda C.
·
September 18, 2016
Great experience!! My 2 daughters love sailing and are continuing their lessons. Give it a try..... You'll love it. Captain Hess is so knowledgable and patient.
Jennifer U.
·
August 14, 2016
1