The Deal
$26 for a shooting-range experience for two ($37 value)
Range time for two
One pistol, rifle, or shotgun rental 
Eye and ear protection for two
Two targets
Lotus Gunworks
The Range
Two-story open-air indoor range
Climate-controlled facility
Eight 22-yard lanes upstairs, eight 25-yard-lanes downstairs
Digitally controlled target system
Largest bullet trap in the United States
The Rentals
Extensive selection of pistols, rifles, and shotguns
More than 100 handguns available
At a Glance
Lotus Gunworks' state-of-the-art bilevel shooting range is the first of its kind. An innovative team of architects and engineers worked together to construct the impressive facility, which features automatic targets that move with the touch of a digital button and the country's largest bullet trap. Aside from the 16-lane range, the facility is home to a retail area with a stock of more than 1,500 firearms, many from popular manufacturers such as Heckler & Koch, Sig Sauer, and Smith & Wesson. In addition to stopping by the shop, visitors can get a feel for shooting everything from hunting rifles to Barrett 50 BMGs with Lotus Gunworks' training sessions.
Groupon Guide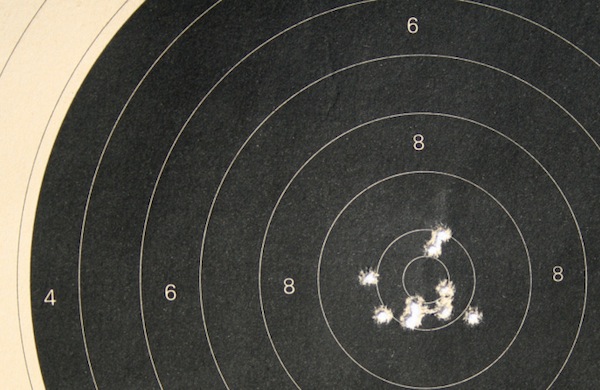 Shooting Range Tips for Beginners
'Never wear a V-neck when firing a pistol,' and other shooting range tips.
Customer Reviews
Nice facility. Best time to go after 2pm on weekdays. great fun, awesome guns.
My first time at Lotus Gunworks and look forward to returning. The facility was clean, staff was attentive and helpful and I especially liked having them in the range walking around and being aware.