Customer Reviews
I hung the picture in the living room above the sofa in a double frame. My hubby asked, "Where's the mirror that was there?" I asked him did't the picture go nicer with the living room decor. He said it looked good. About a week later he finally noticed that it was him and I IN the picture. Now he makes sure everybody sees it and they always ask where I got it done and I tell them my DaVinci through Groupon. Love it!!!
Carol M.
·
October 18, 2017
Very easy to order and extremely fast turn around. The pictures were incorporated very good! Cant wait to do it again!!
Jacqui H.
·
December 11, 2017
They were very easy to work with and fast turnaround on a fun gift, recommend!
Amy S.
·
November 30, 2017
What You'll Get
---
After purchasing this deal, you will need to visit the website listed on your voucher to complete redemption.


---
Choose from Four Options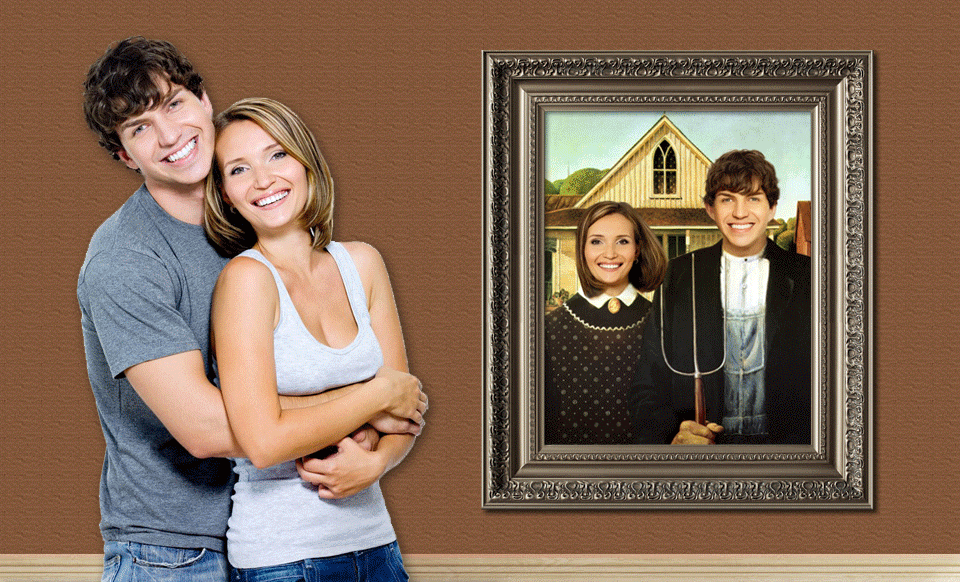 The Fine Print
---
Promotional value expires 120 days after purchase. Amount paid never expires. May be repurchased every 90 days. Limit 3 per person, may buy 3 additional as gifts. Valid only for option purchased. Online only. Shipping is $3.99-$4.99 depending on size purchased. See merchant's FAQs. Merchant is solely responsible to purchasers for the care and quality of the advertised goods and services.
About myDaVinci
---
Before the invention of the camera, commissioning a portrait painter was the only way to capture your likeness. The process was long and dull, and candid images were out of the question. But the artists at myDaVinci have updated the process, creating brilliant works of art from their customer's photographs to commemorate a wedding, vacation, or new baby. They excel in a variety of mediums, including soft pencil sketches, watercolor paintings, realistic oil paintings, and bold, eye-catching pop-art creations.
For those with a sense of humor, they provide more than 400 caricature templates—transforming folks into mermaids or star athletes.
For those who enjoy the classic fine arts, they provide more than 150 timeless personalizable masterpieces.