Highlights
Players explore the city via an adventure combining the fun of a scavenger hunt with the information of a self-guided tour
Groupon Customer Reviews
100% Verified Reviews
All Groupon reviews are from people who have redeemed deals with this merchant. Review requests are sent by email to customers who purchased the deal.
adventure
bar
experience
price
tour
park
apps
parking spaces
educational
Filter Aspect List
Error submitting request
Thank you for your response
About This Deal
Take a Puzzling Adventure and discover something new while getting some light exercise for your body and mind!
Puzzling Adventures™ are a cross between a self-guided tour, a scavenger hunt, and a puzzle race. Each adventure consists of a series of locations that you are guided to where you are required to answer questions or solve puzzles to receive your next instruction. All you need is your own mobile device and an Internet connection.
Fun for all ages...
Young and old, families or friends. Participate in a group, as a couple, or individually. Create multiple teams and race each other. Almost all of our adventures are designed to be wheelchair and stroller friendly and all are carefully crafted to be entertaining and informative with something to appeal to all ages.
Play on your own schedule at your own pace...
Because our adventures are self-guided you can play any time on any day - no reservations required! Complete the adventure as quickly as possible to win first place or meander along smelling the roses. The goal is to have fun enjoying the sights, sounds, smells and tastes of the various locations you will visit.
After Your Purchase
After purchasing this deal, you'll need to visit the merchant's website to complete redemption.
Recommended for small groups or families. Large groups should split into smaller teams and buy multiple vouchers
No reservation needed, can be played on any day at any time of choice
View the available locations (200+ cities)
Appropriate for participants of any age, from kids to adults
Part scavenger hunt, part walking tour, inspired by The Amazing Race
Self-guided mobile adventure
Group activity for exploring new areas
Puzzling Adventures Demo
Puzzling Adventures Gift Certificate(s)
FAQs
Check Out Other Games
Customer Reviews
Fine Print
Promotional value expires 120 days after purchase. Amount paid never expires.
Online registration required. One voucher code valid per team.
Merchant is solely responsible to purchasers for the care and quality of the advertised goods and services.
Learn about Strike-Through Pricing and Savings
About CyberActivities,Inc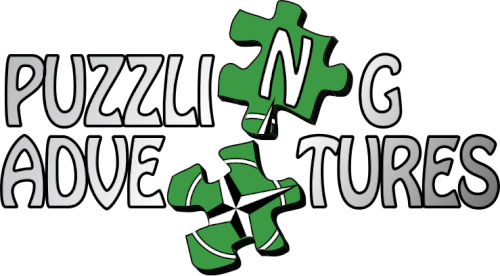 CyberActivities,Inc provides an unconventional way to explore some of the most beautiful cities around the world. All players need is a mobile device with Internet access and they're prepared for excursions that combine the fun of scavenger hunts with the information of self-guided tours and the competition of The Amazing Race. During adventures, individuals, couples, and teams are guided to various locations where they are asked to solve puzzles in order to receive instructions to the next stop. However, CyberActivities,Inc wants adventurers to enjoy the city at their leisure, so there's plenty of time to eat, drink, and sightsee in between stops.