Before modern hair treatments, frizzy hair could only be smoothed by pressing it with an iron or by running it through the fingers of a jazz pianist. Achieve a noteworthy 'do with today's Groupon: for $25, you get $50 worth of hair-grooming products at Roque Salon.
The trained technicians at Roque Salon dedicate themselves to enhancing cranial landscapes with grooming services and tress-taming products from such high-end brands as Kérastase, Bumble and bumble, and Wella. The salon's experts help guide patrons to the right hair-beautifying product for their specific mane and haircare regimen. Explore the fully loaded wall shelves, which boast everything from 3.4 oz. bottles of deep-conditioning Original Moroccanoil ($42 each) to 10.6 oz. containers of Sebastian Re-Shaper hairspray ($16.50 each) designed to aid in hair manipulation and preserving charcoal-drawn still lifes of Jheri curls. Additionally, mid-weight molding compound Sumotech ($25 for 1.5 oz. container) works to sculpt short or long coiffures into beehives, mohawks, or other hairstyles invented and worn by Benjamin Franklin.
The Lashe Spot
At The Lashe Spot, a team of highly skilled eyelash technicians led by educational director Claudia Martinez help their clients break free from the hassles of clumpy, high-maintenance mascara. By placing a single extension on each individual natural eyelash, they instantly create long, luscious lashes with natural-looking volume. Eyelash extensions range from dramatic cat-eyes to natural looks to fit each client's personal style. Most looks require upkeep every two to three weeks. The Lashe Spot also offers a training program for aspiring lash technicians who can then go on to use Lashe Spot's proprietary lash extension products and techniques and encourages interested candidates to inquire when visting. Waxing and nail care services are also available.
Groupon Guide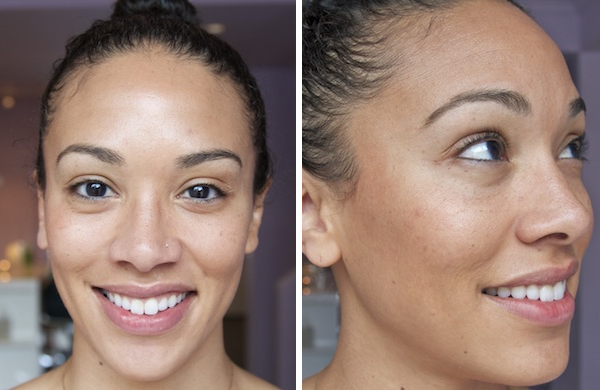 I Got a Lash Perm and 13-Year-Old Me Is So Excited.
My middle-school dreams of getting my hair permed never panned out, but that just makes me appreciate my new permed lashes even more.
Customer Reviews
Jeanette was amazing! My lashes stayed on for 3+ weeks with proper care! I would definitely go back!
Very thorough and complete spa pedicure. Very friendly and knowledgeable nail technician. Small and comfortable nail room in garden unit of the building.
Honestly I wasn't sure I'm going to get a good service since was paid with Groupon, but Alex is an excellent hairdresser. Im