Fluttering ample eyelashes can calm hosts upset about damaged furniture, soothe angry umpires, and reassure stockholders about the future of living-room baseball. Protect new pastimes with today's Groupon to The Lashe Spot. Choose between the following options:
• For $75, you get Feather Lash eyelash extensions (a $125–$200 value, depending on the level of the technician).
• For $150, you get Mascara Look eyelash extensions (a $250–$450 value, depending on the level of the technician).

This Groupon is valid at The Lashe Spot's three locations in Chicago and Hinsdale.
The trained technicians at The Lashe Spot dedicate themselves to enhancing peepers with meticulously groomed eyebrows and lush lashes. The salon's eye-fringe experts consult individually with each patron to craft a custom eyelash design that flatters each unique eye shape and boosts beauty like Helen of Troy's moon bounce. Lashees lounge in reclining chairs as a technician bonds a single synthetic fiber to each natural eyelash, allowing space between the new lash and skin. Most clients receive at least 120 strands depending on the condition of their natural eyelashes. Mascara Look extensions take 90–120 minutes to apply and yield a luscious fringe long enough to bat away staring-contest competitors with one blink. Feather Lash extensions are applied in half the time, and take on a similarly full appearance when dressed in mascara. Lashes last up to one month, depending on individual eyelash growth cycles.
The Lashe Spot
At The Lashe Spot, a team of highly skilled eyelash technicians led by educational director Claudia Martinez help their clients break free from the hassles of clumpy, high-maintenance mascara. By placing a single extension on each individual natural eyelash, they instantly create long, luscious lashes with natural-looking volume. Eyelash extensions range from dramatic cat-eyes to natural looks to fit each client's personal style. Most looks require upkeep every two to three weeks. The Lashe Spot also offers a training program for aspiring lash technicians who can then go on to use Lashe Spot's proprietary lash extension products and techniques and encourages interested candidates to inquire when visting. Waxing and nail care services are also available.
Groupon Guide to Chicago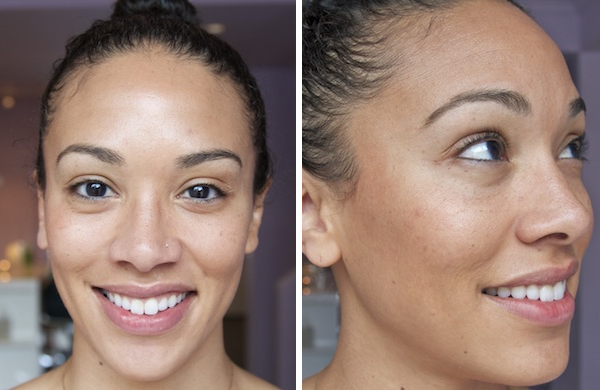 I Got a Lash Perm and 13-Year-Old Me Is So Excited.
My middle-school dreams of getting my hair permed never panned out, but that just makes me appreciate my new permed lashes even more.
Customer Reviews
Making my appointment was simple and they were kind enough to allow me to push the appointment back a couple hours when something came up day of! My technician was Rocio and she was so kind and patient while I chose a color (they had SO many to choose from which was wonderful!). My no-chip mani came out absolutely beautiful and is holding up well! I would definitely go back here and I recommend it highly!
Erica G.
·
November 11, 2016
Evelyn was delicate, meticulous and fast! Great Experience!
Julie S.
·
November 10, 2016
Great technician! Took her time and did a nice job with my nails. Beautiful location at Armitage
Hilary J.
·
October 31, 2016
1

Hinsdale


6 W Hinsdale Ave.

Hinsdale, Illinois 60521

630-908-7591

Get Directions

2

Near North Side


24 W Erie St.

Chicago, Illinois 60654

312-863-7678

Get Directions

3

Bucktown


1922 N Damen Ave.

Chicago, Illinois 60647

773-697-3006

Get Directions