Although mascara can temporarily beautify lashes, it gets difficult to maintain when morning commutes include swimming across the office moat. Get a better beauty fix with this Groupon.
Choose from Three Options
$74.99 for feather-look eyelash extensions (a $175 value)
$48.99 for cat eye-look eyelash extensions (a $100 value)
$38.99 for three eyebrow shapings (a $90 value)
Applied by master technicians, feather-look eyelash extensions elongate lashes for up to two weeks without maintenance with soft, light enhancements, while the cat eye-look lengthens the lashes on the outer corners of the eyes. Alternatively, customers can beautify the eye area with three brow shapings.
The Lashe Spot
At The Lashe Spot, a team of highly skilled eyelash technicians led by educational director Claudia Martinez help their clients break free from the hassles of clumpy, high-maintenance mascara. By placing a single extension on each individual natural eyelash, they instantly create long, luscious lashes with natural-looking volume. Eyelash extensions range from dramatic cat-eyes to natural looks to fit each client's personal style. Most looks require upkeep every two to three weeks. The Lashe Spot also offers a training program for aspiring lash technicians who can then go on to use Lashe Spot's proprietary lash extension products and techniques and encourages interested candidates to inquire when visting. Waxing and nail care services are also available.
Groupon Guide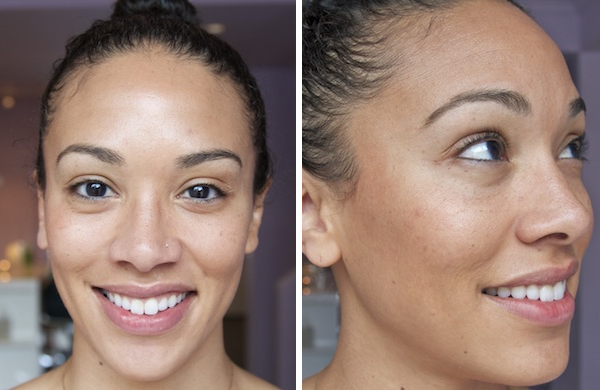 I Got a Lash Perm and 13-Year-Old Me Is So Excited.
My middle-school dreams of getting my hair permed never panned out, but that just makes me appreciate my new permed lashes even more.
Customer Reviews
Abby is the absolute best at the Hinsdale location! She makes me completely comfortable and relaxed and I always leave there extremely satisfied with my results. She's the best!
Stephanie C.
·
April 4, 2017
They do great work, very nice and friendly environment. I absolutely love Lash Spot.
Moneot S.
·
April 4, 2017
The Salon was very clean and the technician did a very good job however, I was surprised to find out that the $66.00 groupon I purchased did not include the Minx Lashes only synthetic. I ended up paying an additional $35.00 on top of the already $66.00 I spent. This was and original priced look for $175.00 that I thought I was getting a deal for but ended up paying $101.00 minus the tip. My overall savings totaled $74.00.
Shaunita S.
·
March 27, 2017
1

2