Fluttering ample eyelashes can calm hosts upset about damaged furniture, soothe angry umpires, and reassure stockholders about the future of living-room baseball. Protect new pastimes with today's Groupon to The Lashe Spot. This Groupon is valid at The Lashe Spot's three locations in Chicago and Hinsdale. Choose between the following options:
For $75, you get Feather Lash eyelash extensions (a $125–$200 value, depending on the level of the technician).
For $199, you get Mascara Look eyelash extensions (a $250–$450 value, depending on the level of the technician).<p>
The trained technicians at The Lashe Spot dedicate themselves to enhancing peepers with meticulously groomed eyebrows and lush lashes. Most clients receive at least 120 strands depending on the condition of their natural eyelashes. Aestheticians apply Feather Lash extensions, leaving lashes with a full appearance when dressed in mascara. Mascara Look extensions take 90–120 minutes to apply and yield a luscious fringe long enough to bat away staring-contest opponents with one blink. Lashes last up to one month, depending on individual eyelash growth cycles.
The salon's eye-fringe experts consult with each patron to craft a custom eyelash design that flatters unique eye shape and boosts beauty like Helen of Troy's moon bounce. Lashees lounge in reclining chairs as a technician bonds a single synthetic fiber to each natural eyelash with American-made fixative, allowing space between the new lash and skin. The fibers are made with rubber polymer, which gives them a soft feel and a flexible, curving silhouette.
The Lashe Spot
At The Lashe Spot, a team of highly skilled eyelash technicians led by educational director Claudia Martinez help their clients break free from the hassles of clumpy, high-maintenance mascara. By placing a single extension on each individual natural eyelash, they instantly create long, luscious lashes with natural-looking volume. Eyelash extensions range from dramatic cat-eyes to natural looks to fit each client's personal style. Most looks require upkeep every two to three weeks. The Lashe Spot also offers a training program for aspiring lash technicians who can then go on to use Lashe Spot's proprietary lash extension products and techniques and encourages interested candidates to inquire when visting. Waxing and nail care services are also available.
Groupon Guide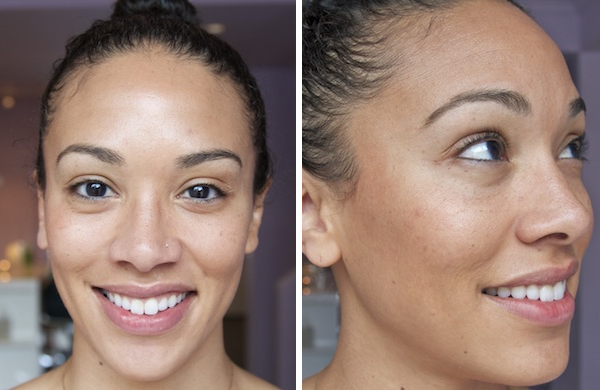 I Got a Lash Perm and 13-Year-Old Me Is So Excited.
My middle-school dreams of getting my hair permed never panned out, but that just makes me appreciate my new permed lashes even more.
Customer Reviews
Very professional shellac manicure done in a clean, quiet and relaxing environment.
nice place. very friendly staff. great pedicure
Julia was great, quick (given the process) and some of my lashes are still hanging on. She did a great job! Next time I'm in town, I'm going back for sure.
1

2

3