Top Product Reviews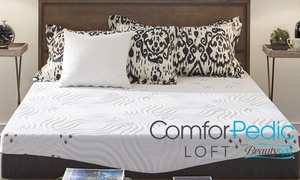 I can't believe we were able to purchase this bed at this price! It is like sleeping on a little piece of heaven. We ordered the Firm mattress and it is extremely supportive for those of us that sleep on our backs. Although I do like it just as much on the rare occasion I sleep on my side.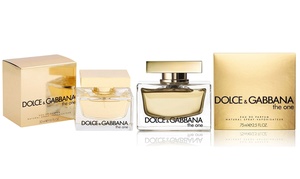 Beautiful scent, received promptly and a great deal. Next time I'll get the larger size.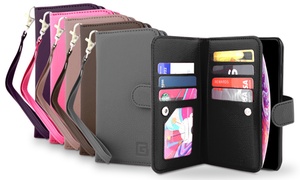 Perfect for carrying phone, license, credit card and some cash!!!
Shop Action Cameras, Quadcopters, and Drones at Groupon
Before the rise of action cameras, there was no easy way to get a first-person view of braving whitewater rapids or scuba-diving among schools of colorful fish—or at least not without ruining your camera. And sweeping aerial shots were the stuff of Hollywood movies, not home movies. But it's a new world, where drones with cameras open up exciting visual possibilities to the casual shutterbug. Groupon stands at the ready to help you join the fun, bringing you waterproof action cameras and drone cameras from top brands such as
GoPro
and
DJI
.
Action Cameras for Daredevils
Unlike smartphones or
DSLRs and many other cameras
, action and sport cameras won't risk being damaged by the elements while you're documenting dramatic mountainside climbs or gnarly surfing experiences. Not only that, but as you're enjoying your experience, you don't need to hold the camera, either; a variety of mounts lets you set up the camera on a helmet, bike handlebars, whitewater rafts, and nearly anything else you can think of.
Camera Drones and Quadcopters for Creative Video
When you send a camera drone soaring into the air, who knows what it'll see? It could be as simple as that frisbee you lost on the roof or as awe-inspiring as deer and antelope playing in a forest clearing. Thanks to built-in WiFi, many quadcopters with cameras stream what they see to a compatible app on your smartphone, providing an instant look at the bird's-eye view. If you're looking for sweeping shots or nifty trick videography, use your controls to send the drone diving, darting, and flipping. Many models also have built-in image stabilization, keeping your shot smooth and free of blurriness or shakiness.
Breathtakingly Clear Video
If you're shooting for a demanding audience, look for
4K Ultra HD resolution
cameras that keep the action looking as crisp and colorful as today's consumer tech allows. Alternatively, if you're making videos for social media or an audience of friends, stick to
1080p
footage, which looks nearly as good in most situations.