Top Product Reviews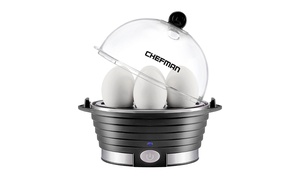 Eggs come out perfectly. Tried hard setting. Nice and soft, but cooked all the way through. Manual has great directions.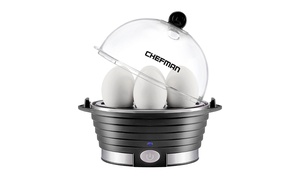 Cooks eggs well. Very convenient. Have only soft and hard boiled so farand cooks timewise just as stated.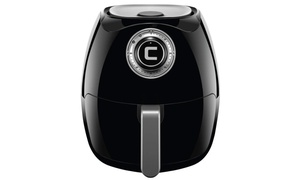 used it to make French fries and they came out great! Easy to use!
Shop Home Appliances Every Day on Groupon
For every situation that Home-Ec class never prepared you for, there is a home appliance. Need to poach a half-dozen eggs at once? What about a machine whose sole function is to feed you breakfast sandwiches? Whatever your needs, you'll find a plethora of helpful household appliances for it on Groupon; just use the left-hand menu to filter down by category, price, brand, and more.
For Your Kitchen
The kitchen is easily the most appliance-packed room in any
home
, but if yours doesn't contain an herb grinder shaped like a Pokemon ball, then it still doesn't have enough. Stock up with Groupon's
kitchen gadgets and small appliances
, which showcase powerful blenders, mixers, coffeemakers, and electric kettles from big-name brands like
Hamilton Beach
and
Cuisinart
. And while Groupon doesn't sell quite as many
freezers
,
refrigerators
, or
dishwashers
, you'll still find useful accessories for them, such as magnets that indicate when the dishes are clean and new water filters for your fridge dispenser.
For Your Clothes
Regardless of how they acquired their clothes, most people want them to last as long as possible. Having your own
sewing machine
gives you an easy way to mend ripped jeans and t-shirts. If you're fond of suits, collared shirts, and slacks, keep them pressed and at their best with
irons and garment steamers
.
For Your Floors
When it comes to
vacuums
, Groupon stocks the top names in the industry:
Dyson
,
Hoover
, and
Shark
. If even the thought of vacuuming is too much of a chore, just have a robot do it. You'll also find a wide selection of Roomba models and similar brands.