Top Product Reviews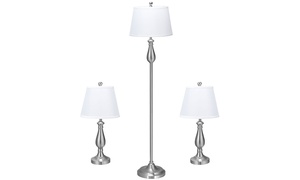 The lamps are beautiful. Well worth the money. Great price. The shades are on the cheap side but again the money paid the lamps are so worth it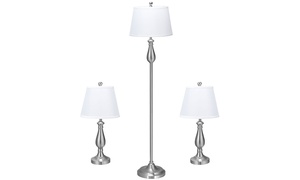 Very pretty and easy to assemble! My only complaint is the lamp shade material, a little on the cheaper side. But the bases and detail are gorgeous.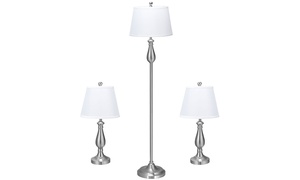 Oh my goodness these lights are beautiful & the price is absolutely amazing!!!!!
Shop for New Home Decor Every Day on Groupon
Decorating is what turns four walls and a roof into a
home
for you and your family. Groupon makes shopping for home decor easy with an always-evolving selection encompassing everything from the floors to the
windows
and walls. The left-hand menu makes it easy to pick out inviting colors for
accent pieces
and similar aesthetic flourishes. Best of all, you won't have to overhaul your entire interior design. Even small tweaks like changing out a
slipcover
can make a surprisingly big difference.
Creating a Focal Point
When rethinking a space, most interior decoration professionals recommend starting with a single focal point. That eye-catching item—usually a large piece of
furniture
or an accent wall—sets the tone and color scheme for the rest of the room. But don't limit your thinking: an interesting
rug
or a unique
light fixture or lamp
will serve that purpose just as well.
The Finishing Touches
Once you've figured out your own philosophy on interior design, build on it with complementary little touches.
Pillows and throw blankets
can create a pop of color, while
picture frames
and
candles
might add a cozy and personal glow that puts guests instantly at ease.
Seasonal Home Decor
Interior decoration is never really "done." As the seasons change, you might swap out accent pieces or bring in
holiday-themed decorations
. The function of a space might also change with the weather. For example, a fire pit might tranform your
back patio
into an outdoor living room on crisp fall nights.