Top Product Reviews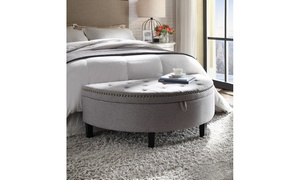 Love this piece! It is perfect size, great for storing items you use but not everyday, comfortable, elegant, good quality. I'm happy I found and bought it.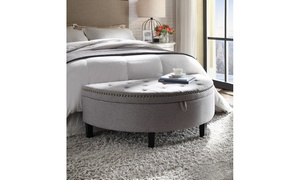 We love this piece! Mid Century Modern Storage, glam, and function. We store the bed linens for our sleeper sofa inside. We put a silver tray with some current bible studies and some fraternal and sorority magazines in it along side a pen, pad, and Kleenex. We rest our feet on it, put drinks in the tray. Love it! Not a high end piece, so I sprayed it with stain and waterproofing.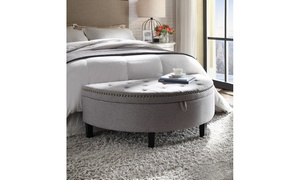 looks great, easy to assemble just would like the storage to be little bigger.