Top Product Reviews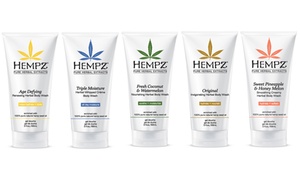 Like to feel of the body wash but have not yet seen results.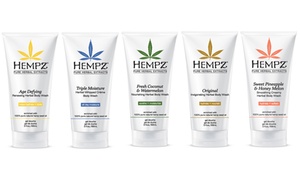 One of the best hemp products I've tried! So very relaxing! Feels luxurious on my skin!
Shop Body Cleansers Every Day on Groupon
Like many of the
bath and body
products available on Groupon, our selection of body cleansers help keep your skin clean as well as healthy. Bar soap from top brands including
Dove
help soothe skin without depriving it of beneficial oils, while shower gels from the likes of
Philosophy
and
Axe
provide all-over clean and appealing scents. Sure, soap is designed to scrub away dirt—but it can be luxurious experience, too. Toss in an organic bath bomb to fill your tub with a muscle-soothing ether of eucalyptus. All-natural ingredients also find their way into deep-cleansing African black soap and handmade soaps with scents such as green seaweed—or even more adventurous ingredients such as goat's milk, as we found
when we interviewed a goat farmer who makes milk into soap
.